Take my FREE e-course, Celebrate Simply, so that you can enjoy a restful, yet festive holiday season, from Thanksgiving to New Year's.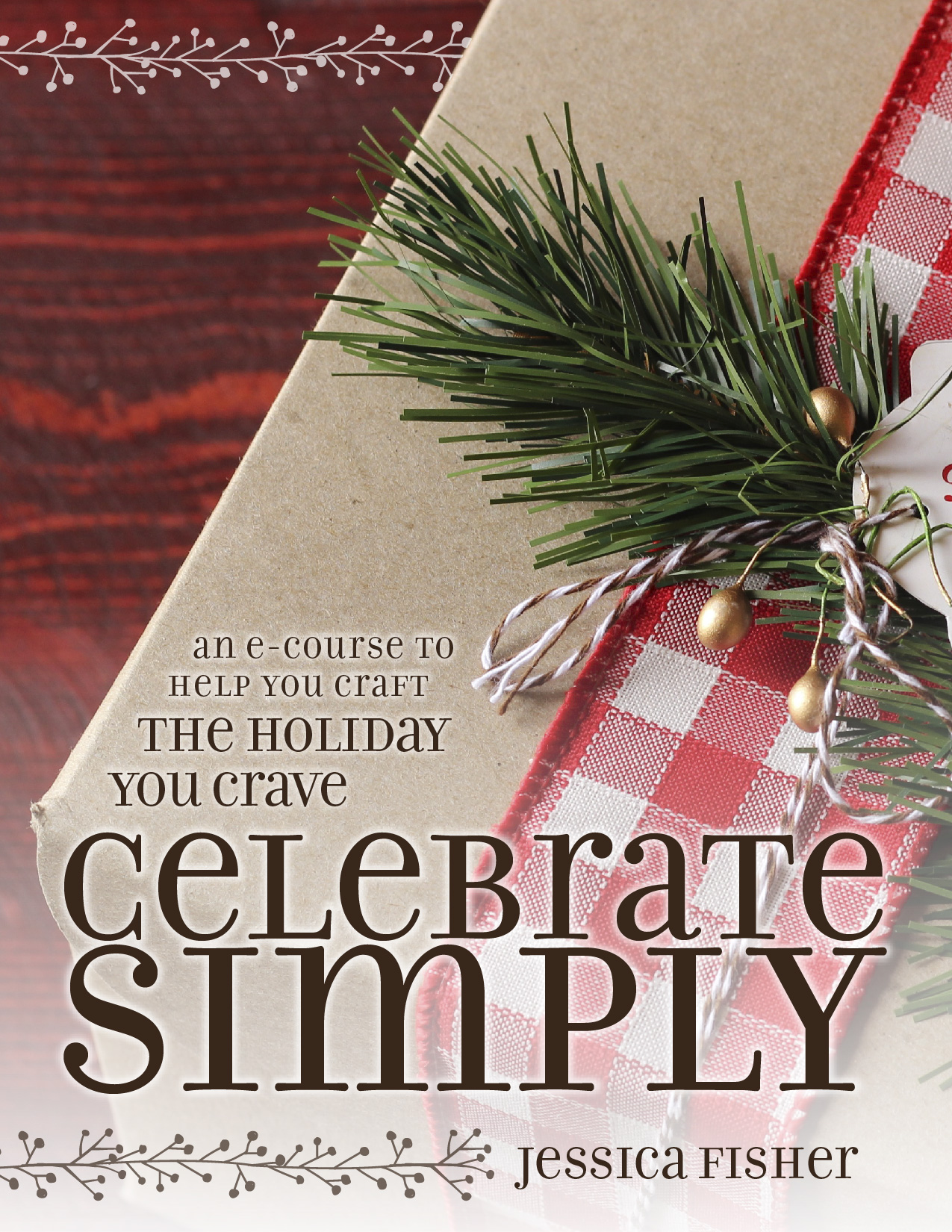 Christmas is only 2 months away. Like 8 weeks. Like 56 days. And while that seems like you have all the time in the world, I know from experience that it can sneak up on you quickly.
And if you haven't already figured out how you will pay for Thanksgiving, Christmas, and New Years — or WHO you will spend them — now is a really good time to start thinking about that.
Awareness breeds preparedness. And preparedness can prevent everything from going sidewards, and you burning the turkey, and the kids having no clothes to wear for the church program, and for you double booking your Aunt Marge who hates your husband's Uncle Joe.
Not that that would ever happen at your house, but it does happen. To some people. And I hope it's not you this year.
If you would like to enjoy the holiday season with a smile on your face and a cup of warm something in your hands, then know that it is totally possible.
Sign up for my FREE e-course, Celebrate Simply. Over the course of a month, you'll receive four emails full of reminders, encouragement, and step-by-step organizational help to enable you to craft the holiday you crave.
At the end of the four weeks, you'll also receive my weekly newsletter, jam-packed with tips and tricks to help you keep your head on straight.
Lessons will land in your inbox starting November 1st.
Also of interest: