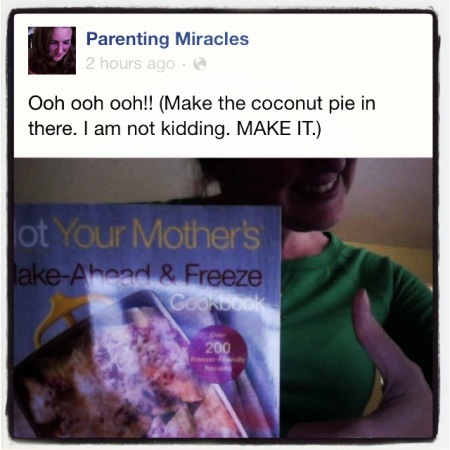 My cup overflows! Over the last few days since Amazon started shipping my book — and even last week when the publisher sent out advance copies — I've been finding fun emails, comments, instagrams (@jessicagfisher), tweets, and facebook updates showing your copies of the book.
What sweet people you are! Thank you for your enthusiasm and your congratulations. You've walked this crazy path with me for the last two years, and I'm so glad to get to share the finished product with you now.
If you haven't done so already, hop on over to Good Cheap Eats to enter this week's giveaway. The prize? A copy of Not Your Mother's Make-Ahead and Freeze Cookbook, of course.