Year-Round Home School & Our Summer Session
We are a participant in the Amazon Services LLC Associates Program, an affiliate advertising program designed to provide a means for us to earn fees by linking to Amazon.com and affiliated sites. We participate in other affiliate programs as well. For more details, please see our disclosure policy.
Homeschool doesn't have to fit a traditional schedule. We're schooling year-round with a summer session.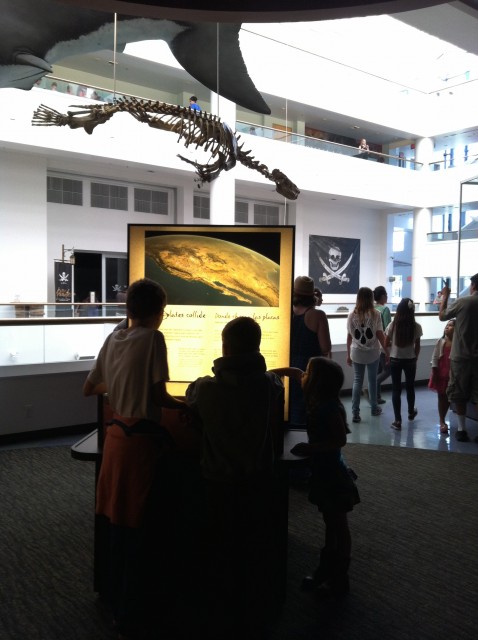 We've just completed our 12th year of homeschooling. That is pretty remarkable to me. I'm pleased to say the experiment is working.
Yet, a successful homeschool doesn't just happen. It takes a lot of worry, wasting of money, and freaking out. Okay. Sort of. Another way of looking at it is that it calls for much prayer, a willingness to abandon curriculum that doesn't work, and many tear-filled conversations with my husband to solve problems.
It's a challenge to be sure. But, it's a good one. One of the perks is being able to create our own school calendar for the year. And I love the freedom to do school all year-round.
Year Round School
Year-round school is not a new invention. In my day back in Saugus, California, the school year started in late July with vacations every nine weeks. Even before the 70s it was a common practice in many states. (I read that on Wikipedia.)
As a child I loved the practice of frequent vacations and breaks from school. As a homeschooler, I've loved it more. A long three month vacation in the summer means that kids forget stuff they knew well in June, plus they throw major hissy fits in September when it's time to get back into routine.
When you are both mom and teacher, you get a double dose of hissy fit. Blech.
When the kids were younger, it was easy to never take a break, but just make summer an extension of the school year. Yet summer calls for a more relaxed way of life, so we've done light "summer session", including literature and math in our everyday, but relaxing a little bit when it comes to other things. Don't worry: my kids get plenty of entire days off of math — unless you call zombie-like video game playing math.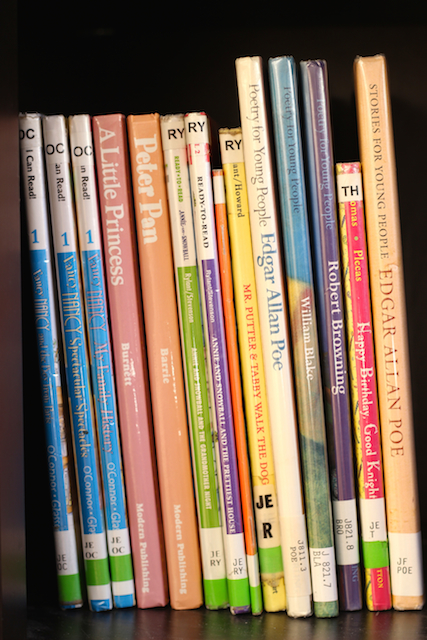 No one takes a vacation from reading, though. That's non-negotiable.
As I mentioned yesterday I'm coming to peace with my busyness and trying not to make excuses or apologies for the season of life I find myself in. It's not what life was ten years ago — when my days were spent entirely focused on child care — but neither are my responsibilities detrimental to my family. I'm still convincing myself to relax about this work-at-home-mom thing just a bit.
Our Summer Session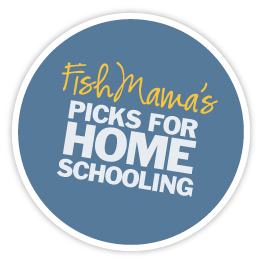 This summer I realized that our season of life is begging for year-round school. The kids and I agreed that medium effort most of the time is more appealing than fits and spurts of very intense studying. So, we're shifting gears a bit in our homeschool.
What our summer session looks like:
Daily math (Teaching Textbooks for those 3rd grade and above; 1st grade Saxon Math for FishChick5)
Daily read-alouds for those 12 and under (Currently: The Wingfeather Saga)
Daily independent reading for those over 6 (FishChick7 is reading Eight Cousins)
Daily Bible discussions (We're reading through the book of Matthew and memorizing The Lord's Prayer)
Music and art history (we haven't started yet, but we need to do so soon.)
Summer session will switch in a month or so when we add back in science, history, writing, logic, spelling/vocabulary, grammar, and foreign language. I'm still working out the details, but will be sharing our curriculum choices soon. Let me know if you'd rather see them listed by subject or grade level. Also, I'll be listing some school books for sale soon, so keep an eye open.
Do YOU do school year-round?