You Don't Need Extreme Couponing to Save Money on Food Costs
We are a participant in the Amazon Services LLC Associates Program, an affiliate advertising program designed to provide a means for us to earn fees by linking to Amazon.com and affiliated sites. We participate in other affiliate programs as well. For more details, please see our disclosure policy.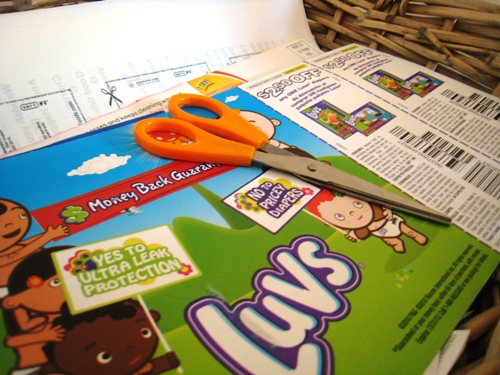 If you haven't seen the show, you've heard about it. Extreme couponing = People dumpster diving for coupons so that they can go clear the grocery shelves and get loads of free stuff that they hoard in their closets, basements, and garages. Certainly there are critics as well as proponents of such practices.
And, yes, a bit of hyperbole.
Regardless of how you feel about the show and the practices of extreme couponing, grocery prices are on the rise. And as I mentioned the other day, I will not go quietly into this good night.
While I love, love, LOVE to get a great coupon deal, I know that it is not the only way to save money. In fact, there are some tried and true methods to saving money on groceries that will allow you to eat well and spend less without going to such extreme measures.
In fact, you can even eat healthy, wholesome food on a budget. No Hamburger Helper here.

This month I'm collaborating with a group of amazing women to share with you techniques that work for real families throughout the US and Canada. It's been so exciting to read these posts and the comments that follow and to see that real moms with real families are learning new ideas, getting their questions answered and sharing what works for them.
In real life, not on TV.
If you haven't already, check out these posts from the week!
Stay tuned for next week when we all share our top 5 Frugal Meals!