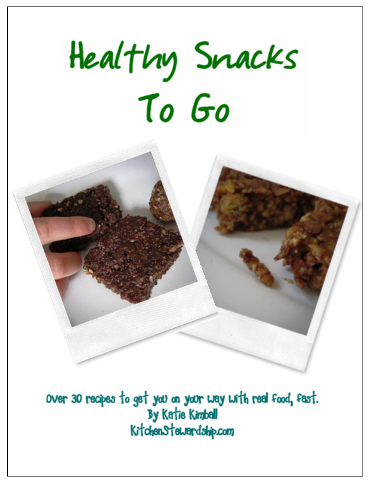 First I tell you how great this cookbook is and then I tease you with a discount code that doesn't work. Goodness!
We've been fighting some type of coding issues with ejunkie, but I think we've got it to work.
From now until Friday night, you can buy Healthy Snacks to Go Ebook for 25% off.
Simply use the code: FISHCODE and that should deduct 25% off your purchase.
Let me know if you encounter problems. Thanks for your patience and happy Snacking!