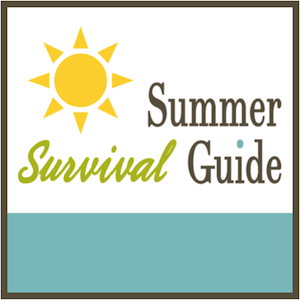 Ready to sail through summer with a smile?
Got a bag of tricks ready for when the kids are home all day with "nothing to do?"
Are you prepared for the transition from carpools, math lessons, and regular bedtimes?
Don't worry. I've got ya covered! Get the book here.
(Click here if you can't see the video)
Ready to get tooled up for the Best Summer Ever?
Get the Summer Survival Guide.
Full details, including a 15 page sample, are HERE.
Please remember that this is an electronic book. You will not be receiving a paper and ink book. After your purchase you will receive a download link. Please make sure that you save locally before closing the download screen.
Spend the summer smiling.