Use Target Prices to Save Money on Food
We are a participant in the Amazon Services LLC Associates Program, an affiliate advertising program designed to provide a means for us to earn fees by linking to Amazon.com and affiliated sites. We participate in other affiliate programs as well. For more details, please see our disclosure policy.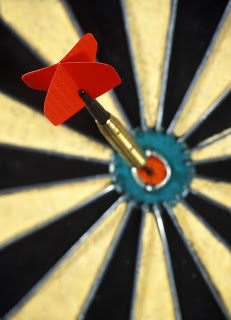 Recently readers asked,
I do use coupons and read all of these sites but still spend 150-200 a week at the grocery store? Any suggestions? — Jessi

I am terrible about coupons. I'm much better at frugal shopping. What are the best ways to save as a frugal shopper, without coupons? — Jenna
Both of these questions lead to the same kind of answer. In fact, the basic question here is how can we reduce our spending at the grocery store? That's the bottom line. That's the goal. It doesn't matter how you get there – as long as it's legal.
I don't want anyone to think that she has to clip coupons in order to make ends meet. It can help, though. That is what has really helped me — when I combine them with good sales. Usually, just using a coupon isn't going to do it. In fact, when I first tried coupons I gave up because the generic brand was usually cheaper than the name brand with the coupon. Coupons are great if it's for something that you will use and if the price is right.
But how do you know when the price is right?
One of the best ways to save at the grocery store is to have target prices. If you have a number to shoot for, then you don't need to wonder if something is a good deal. Some people keep detailed price books which help them track the good deals. (Read Get Rich Slowly's post to find out more about those.)
I've never been successful at that. I have boxes filled with half-started price books and daytimers. I'm just not good at that.
It has got to be plain and simple for me, something that I can carry around in my head. So, I have target prices. These might not fit your lifestyle, your budget, or your local stores. But, these are the guidelines I use for determining a good deal. If the price is less than these, then I think the item is fair game, provided that I can pay cash and it's something we'll use within a reasonable amount of time.
fruits and vegetables – $1/#
dry pasta – $0.75/#
meat and chicken – $2/#
cereal – $0.50/box
cheese – $3/#
milk – $2/gallon
sugar – $0.40/#
flour – $0.40/#
eggs – $0.10/egg
canned vegetables and beans – $0.50/can
What target do you shoot for? Got any other advice for Jessi and Jenna? Share it in the comments.