It's time to tackle your clothes! Makes sense of what you have so that you always feel put together. I'm here to help you with the Zone Defense Challenge.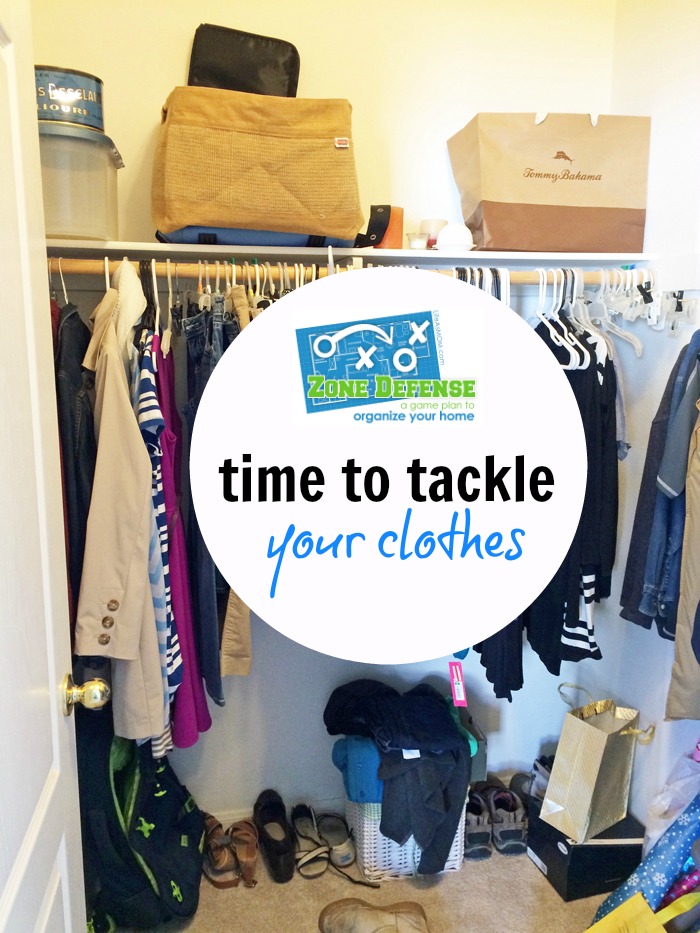 Does your closet need help? Like mine does?
Do you need a pep talk to get in the game and deal with the clothes that don't fit, the stained blouses, the shoes that you hate but spent a fortune on?
Do you wonder if you're the only one with a messy closet?
Zone Defense Challenge: Your Clothes
Well, I'm here to tell you: you aren't alone. Check out my recent periscope about the Zone Defense Challenge and what you need to do to get your wardrobe in shape.
Follow me on the periscope app so you can be notified when the Life as Mom broadcasts go live. You can catch past scopes and scope notes here.
Want to know more about the Zone Defense Challenge?
Clutter and disorder can be paralyzing. And despite all the books and videos to help you get it together, sometimes you just need a game plan — and to know you're not alone in zone defense. Get in the game.