Zone Defense Check-In: Kid Stuff
As an Amazon Associate I earn from qualifying purchases. For more details, please see our disclosure policy.
Time to tackle clutter and disorganization and maybe too much stuff. This month we are organizing the kid stuff in the house so we can a) enjoy the summer with our kids and b) get their help!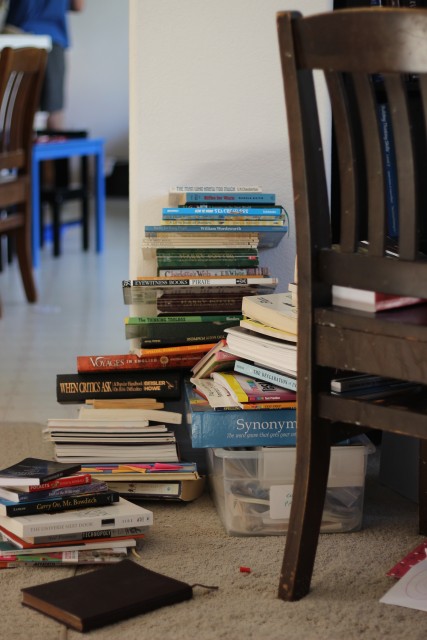 Oh, I had big dreams a month ago. Didn't I? If you'll remember when I introduced this month's Zone Defense challenge, I intended to not only reboot the school room, but I was also going to do an overhaul on the kids' rooms and the play areas. I'm going to stand by the old adage of shooting farther than you can reach. I didn't hit all my goals, but I did okay.
The school room
Since we're doing school all summer, there won't be the big lag time in our school area that there often is. Early in the month, I pulled out lots of old books, dusted, and reorganized. Then when I went to the homeschool convention, I had a good idea where we were at.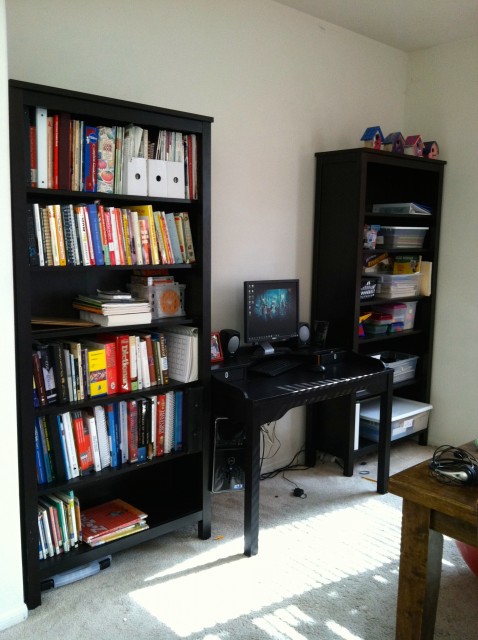 I still have some paperwork to sort through, but I'm pleased with the progress there. Excuse the fact that I didn't vacuum before taking a pic.
The girls' clothes
Somehow the clothes in the girls' drawers multiplied overnight. It was becoming way too cumbersome for them, so we thinned the herd. Again. It seems like we just did that.
I haven't done much clothes shopping, so I have no idea where the excess came from. Regardless, we whittled it down to a week's worth of clothes and then boxed up the rest. There are still outfits they enjoy in their closet, but they don't clutter up their drawers or make laundry too hard for them.
And that's it!
I didn't touch the boys' rooms or the games. But, I feel good about what we did do.
How did your Zone Defense go this month?
Want some guidance decluttering and organizing? Get on Zone Defense.