Zone Defense Check-In: The Kitchen
As an Amazon Associate I earn from qualifying purchases. For more details, please see our disclosure policy.
On Zone Defense in February, we set the kitchen to rights.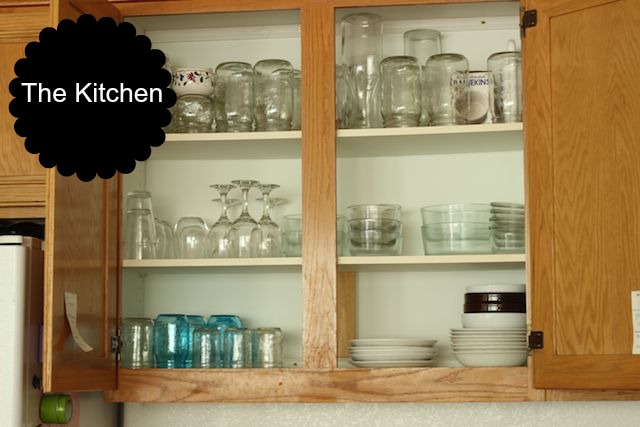 Okay, team, it's time for the monthly Zone Defense check-in, only 12 days late. Sorry about that ! If you showed up for practice last month, you know that February's play was to tackle, er, that is, reorganize and dejunk the kitchen.
The kitchen, sometimes known as the heart of the home, is a vital part of your family life. When the kitchen is a mess, it feels like the whole house is a mess.
In February, I did some major minor overhauls to how our kitchen operates. Check out the before pictures and then see my little improvements:
1. I ditched the plastic plates. They were etched and stained, and perfect for harboring germs. I moved the big glass plates to a lower cabinet where the kids could reach them, and we are using them daily without mishap. [Knocks on wood.] It gives new meaning to not storing my treasure in cardboard boxes.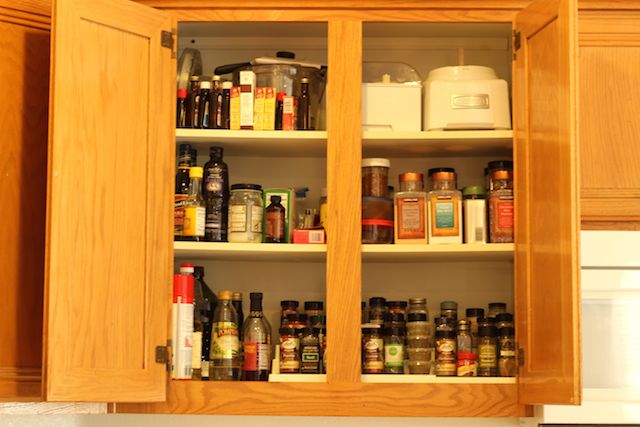 2. I unloaded a ton of spices that were out of date and replaced the ones that we use regularly. If your spices are no longer aromatic, it's time to ditch them. Shelf life is actually pretty short at room temperature, so store excess in the freezer to make them last longer.
3. I said goodbye to appliances I don't use. I held on to the famous Cuisinart food processor but got rid of a few extras that I don't use.
4. I kissed sprinkles goodbye. I can't believe it, but yes. I realized that if I won't buy a processed food that has all those dyes, why do I have a cupboard full of them in my kitchen? They aren't technically gone yet, but I'm hoping I have the nerve to pass the collection off soon.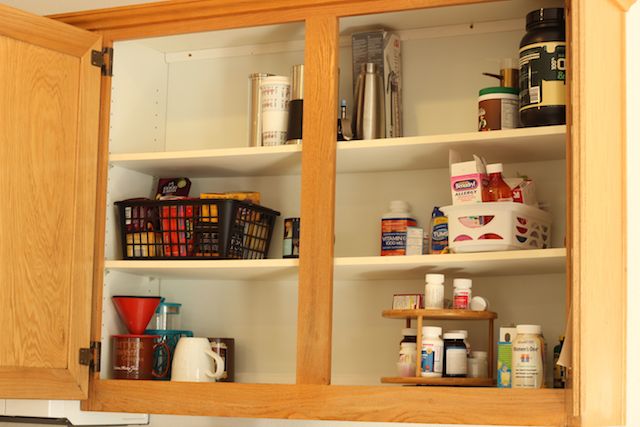 5. I reorganized and cleaned out the junk. We'd gotten a little lazy with the cupboards. I say WE because my people were leaving empty boxes and containers behind instead of ditching them. I didn't follow up on having them take care of their messes. We were both lazy.
Overall, I decided that it's okay to have empty shelves or to do things a little out of the ordinary. I need to make our kitchen suit our family at this time, not whatever some magazine says we should do to be organized or beautiful.
I did not find a new kitchen towel hamper situation, but that's okay. What we have (an old plastic bucket) works for now.
How are things in YOUR kitchen?
Tell us in the comments and feel free to leave a link if you've blogged, facebooked, or instagrammed your progress. Hashtag #zonedefense if you like.
Read the Zone Defense archives if you're just now joining us. Come back later for the March assignment.