Zone Defense: Getting a Laundry Game Plan in Action
As an Amazon Associate I earn from qualifying purchases. For more details, please see our disclosure policy.
Time to tackle clutter and disorganization and maybe too much stuff. This month we head to the laundry room to score big.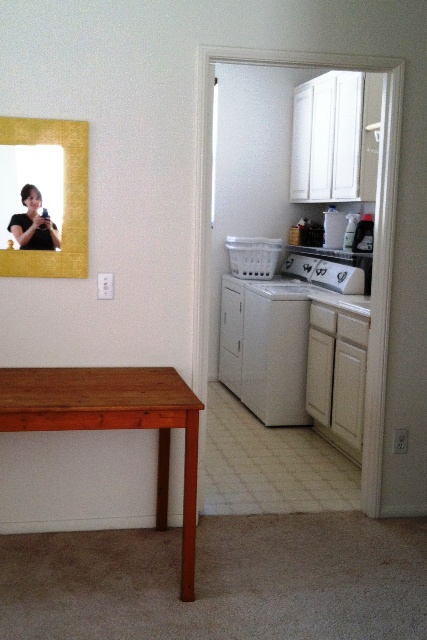 We do a lot of laundry at our house. I think that I've counted at least ten regular loads, but probably closer to fourteen in any given week. With six active kids, you can imagine how many dirty socks there are.
Because we all know that every child needs to wear 4.5 socks every day, lose at least one, and get two into the hamper. If they're lucky.
All that to say, I think I own the crown for Queen of Laundry.
Even though I was super late in posting my update for last month's Zone Defense assignment, I am ahead of the game, since I've been putting a new and improved laundry game plan in action. There's a hint over here.
Get a laundry game plan in action.
But, first your homework for the month. Since I'm late, you have about two weeks to tackle it, but I know you'll do great. Here are some ideas to get you started thinking about how to rework your laundry systems to suit you the best they can:
Some questions to ask yourself:
Is your laundry system working? If so, you may pass Go and collect $200.
If not, why not?
What can you change?
Who can you enlist for help?
For me, I need to clean out that linen cupboard. Again.
I'm also working on fine tuning our laundry system and coming up with some strategies for playing catch up. Since my kids do their own laundry, I actually do achieve "catch up". It's vacations when our laundry is all lumped together that we have issues. But, I'm devising a plan for that, too.
See you in a couple weeks when I tell all. In the meantime,…
what do YOU need to do to make your laundry and linen areas serve YOU better?