Zone Defense: Organizing Food Storage
As an Amazon Associate I earn from qualifying purchases. For more details, please see our disclosure policy.
This year we are on Zone Defense, tackling one area of home and life at a time, until we've beaten back clutter and disorder. We are going to regain our lost ground. This month? We're in the kitchen.
This month's zone for Zone Defense is the kitchen. And one of the most important aspects of the kitchen is the FOOD. If you have a good system for organizing your food storage, you will be able to save time, money, and resources. Here's how:
You won't overbuy because you'll know what you have.
You won't eat out as much because you'll know that you can make yummy stuff at home.
You won't waste time looking for ingredients.
You won't throw away food that's past its date; you'll use it up because you'll know you have it!
You'll enjoy cooking more because everything's so much easier to find!
Not too long ago, I gave my cupboards, freezer, and refrigerator a much needed overall.
Here are some of the tips I learned for organizing your food storage: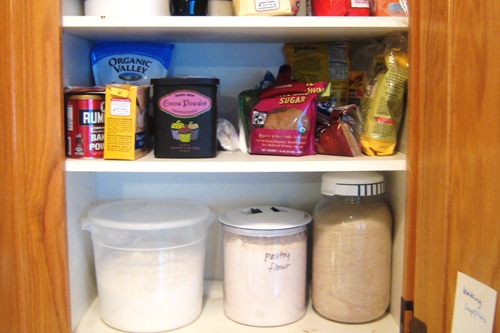 Organizing Your Pantry and Cupboards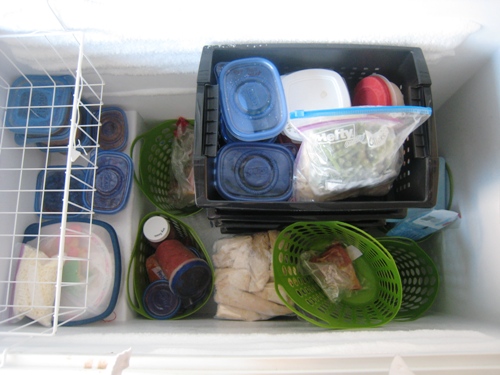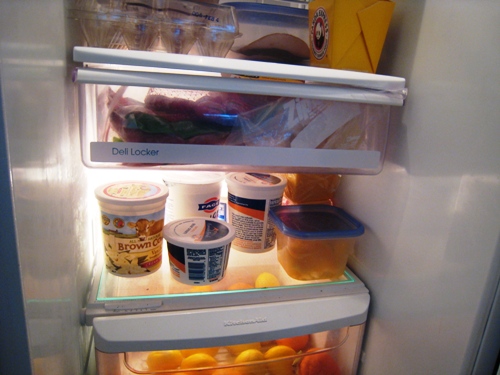 Organizing the Refrigerator
None of these zone organizing tasks took too long by itself. But, I did break them up over a few days so as not to feel overwhelmed. The result has been more fun in the kitchen. Totally worth the effort!
But, remember: upkeep! It's great to get it all organized. Keeping it that way is the trick.
Do you have a food storage tip?