Zone Defense: Organizing Laundry, Clothes & Textiles
As an Amazon Associate I earn from qualifying purchases. For more details, please see our disclosure policy.
As we work through the different zones of our homes, we're tackling clutter and disorder and make sense of our living space. This month we're looking at clothes and textiles.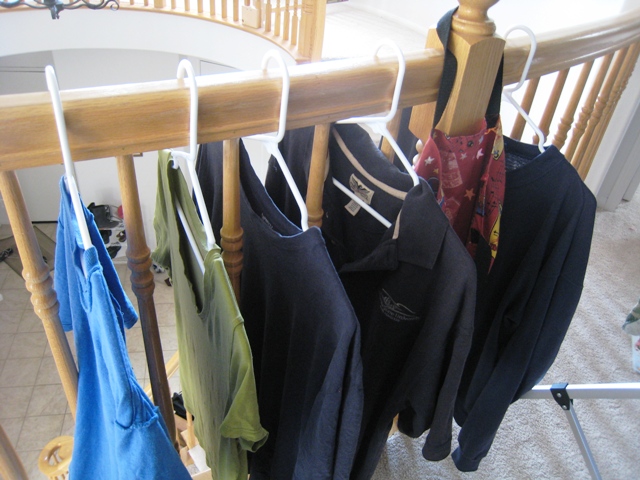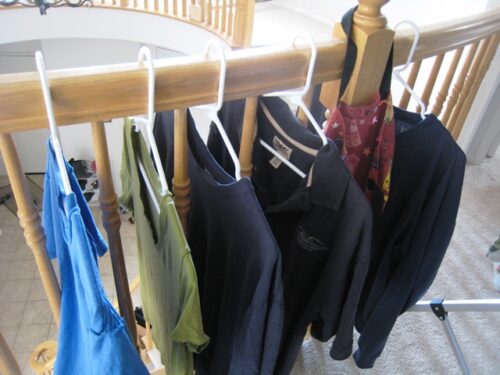 Long ago, I learned the secret to happiness. Okay, it's not really the secret to happiness, but it's definitely a key to survival, whether you're a busy college student or a mom managing much.
Food and clothing.
Food and clothing are the two things you need to provide or have on hand for happiness, contentment, and pure survival. My college roommate's translation of this was "sour cream and clean underwear." Not together, of course, but that's what she needed to be happy.
But, that's clearly fodder for another post.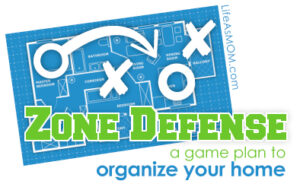 So, in case you hadn't noticed, that's been the method to my Zone Defense this year. First we talked about some basics of organizing. Then we tackled personal space. You need to feel right about you and your personal stuff before you can take on the world — or the clutter in your home.
After you, well, it's food and clothing, baby.
Last month we talked about the kitchen and getting all the food, tools, and dishes in order. This month, we'll be getting clothes and textiles in order.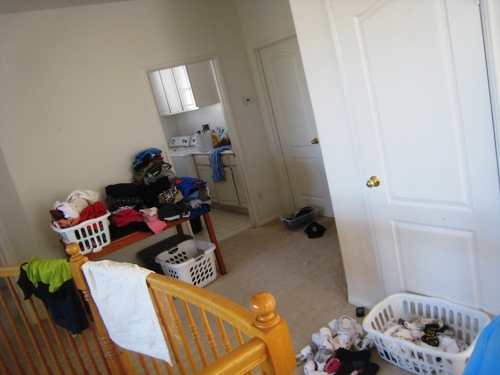 Apparently, I'm in need of such order. This is my laundry zone. It doesn't always look like this. I promise. But, it was such a blogworthy moment, I had to take a picture.
We have a long, narrow laundry room on the second floor. I love it that it's upstairs and that it's a dedicated room. However, since I haven't made it happen, there really isn't a place to fold clothes in the laundry room. Unless I want to stand at the dryer. Which I don't.
We have 10 to 15 loads of laundry every week. With 7 beds, 8 bodies, a working kitchen, multiple hockey players, and children who put perfectly clean clothes in the dirty hampers, we've got a lot of towels, sheets, and clothes to wash.
But, this month?
We're streamlining. I'll be rearranging the cupboards in my laundry room. They're almost empty, so it's time to make better use of the space. I have great hopes for a hanging bar as well as some hooks on the walls, too. And the linen closet?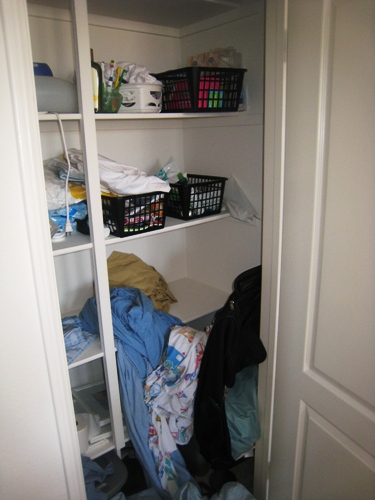 Yeah, that space could be used better as well. A little.
So, this month, dig into your laundry room, your linen cupboard, and anywhere else you store clothing and textiles. (Need to downsize the kids' or hubs' wardrobes? Now might be the time to do that, too.)
Tackle your laundry area and linen closet.
The process is going to be the same as we've discussed before:
Empty the area. Give it a good cleaning while it's empty.
Ditch the trash or unwanted goods.
Organize what's left in a manner that suits your family and your life.
Special for this month:
Revisit your laundry system. Is it still working for you? Check out Lauren's tips for Easing into a Laundry Routine.
Wondering how to stock your laundry supplies? Read Prerna's No-Fuss Guide to Laundry Tools and Products.
And don't forget to read up on Sock Matching and the Mystery of the Lost Socks.
We'll also be talking about sorting out old clothes and storing hand-me-downs later this month.
Ready to get to work?