Zone Defense: The School Room
As an Amazon Associate I earn from qualifying purchases. For more details, please see our disclosure policy.
Are you on Zone Defense with us this year? We're moving through the house, zone by zone, tackling clutter and putting things in order.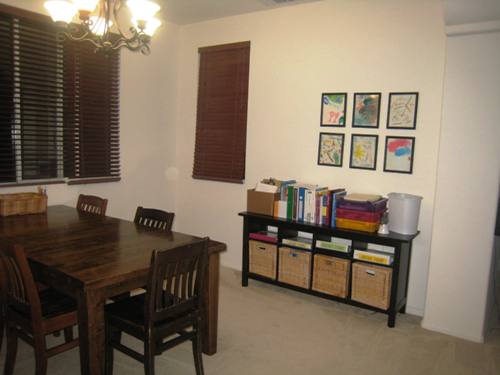 This year, we're on Zone Defense. Each month's challenge is to tackle a different area of the home, setting it to rights, dejunking and decluttering, and otherwise organizing that space.
This month's assignment was Living Areas. If you're just tuning in, check out the assignment here.
Our biggest problem area in our living spaces has been the school room. With five students, I have a lot of paper and books to juggle. And since you can see the school room from the front door, it really affects one's first impressions on entering our home.
Since first impressions are so important, I showed you and "after" picture first. Here are the befores:
We've got two big IKEA bookcases as well as a desk in between. Books and papers have kind of piled up a bit.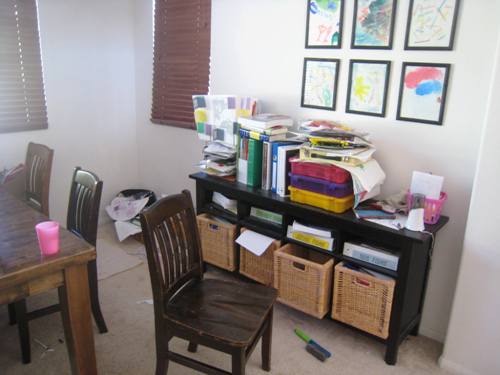 We've got an IKEA sofa table with cubbies and baskets. And yes, again, the piles have overcome me.
So, I started pulling out anything that didn't belong on the shelves, desk, or tables. It all got piled on the table. It has to get worse before it can get better: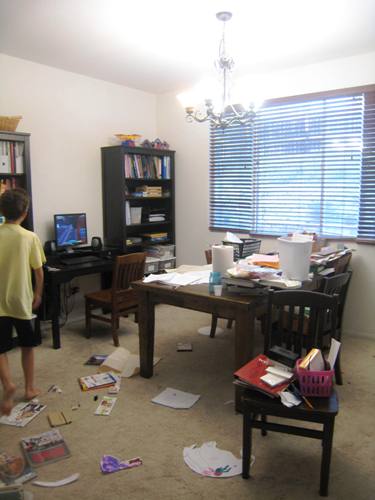 It was a several hour project, mainly because I didn't really want to do it. But, since we have a week left of school, it seemed like a good time. And I told you I'd do it, I did it!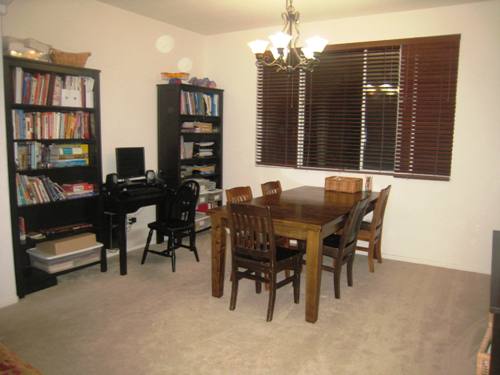 This may not seem like a big accomplishment, but considering the week I've had, it was huge.
I had a few other goals for the month: tackling the toys and improving the decor. Well, those will have to wait.
Did you tackle the living areas this month?
Tell us how Zone Defense worked for you.