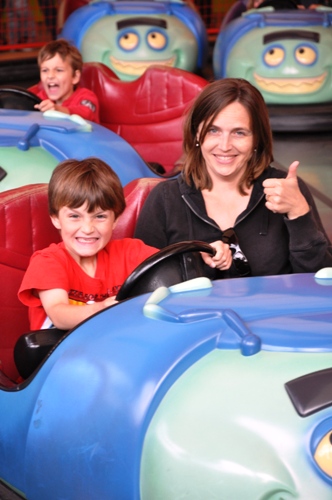 Wondering what to do for your child's next birthday party? Can't figure out how to pay the bills, put food on the table, and stay in the black? Looking for some motivation to finally get your house clean and organized? Stumped on how to fold a fitted sheet? Well, you came to the right place!
Thanks for popping in! I'm glad you're here. I'm FishMama, though my mother calls me, "Jessica Ann," and my husband calls me "Super Ultra Lightening Babe." (Really. My cell phone is in his speed dial as "SUL Babe.")
FishMama is a real life nickname, believe it or not. Our last name is Fisher. And growing up, my husband was always called, "Fish." After we married and I got my first email account, my user name was "jagfish," combining my initials with his nickname. Years later after we had our first four kids, all boys, we started calling them "the FishBoys" as an easy way to summon them all at once. The moniker stuck and eventually a friend started addressing me as FishMama. So, there we are. We've since added FishChick and FishBaby to our brood, making one great big FishFam. Confused yet?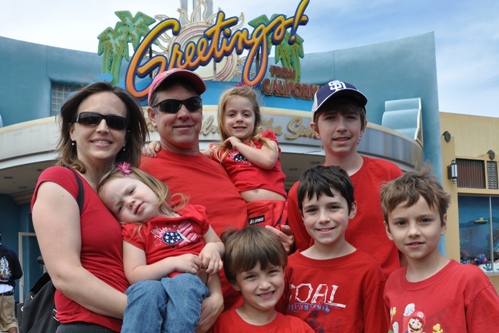 Well, stick around awhile, and it will all make sense — eventually.
Here at LifeasMOM, I share a bit about a day-in-the-life of a mom with many children, managing a home, a small business, and a homeschool. It's my hope that mothers (and other home and family managers) would be encouraged and equipped in all the aspects of life typical to motherhood:
I am not an "expert" in anything but my own family, but I'm happy to share the tips and tricks I've learned over the last 13 years of motherhood. I am the mom of six fantastic children and I get to call one handsome man my sweetie. I love my life.
But, the nitty gritty of home management can really make me grumpy. Ya know what I'm talking about?
This blog is for those who want to do what's on the to-do list and still keep a smile on your face. While I certainly haven't arrived, I'm on the Road to Joyful Motherhood. I hope you'll come along.
If this sounds interesting or crazy or both, consider subscribing to my feed, either in a reader or via free email updates. You can also follow me on twitter or become a fan on facebook.
I also have a food blog called Good Cheap Eats — because I obviously have too much free time on my hands.