You can make s'mores in rain or shine with this easy recipe. It's so quick, you'll have chocolate on your face in less than five minutes.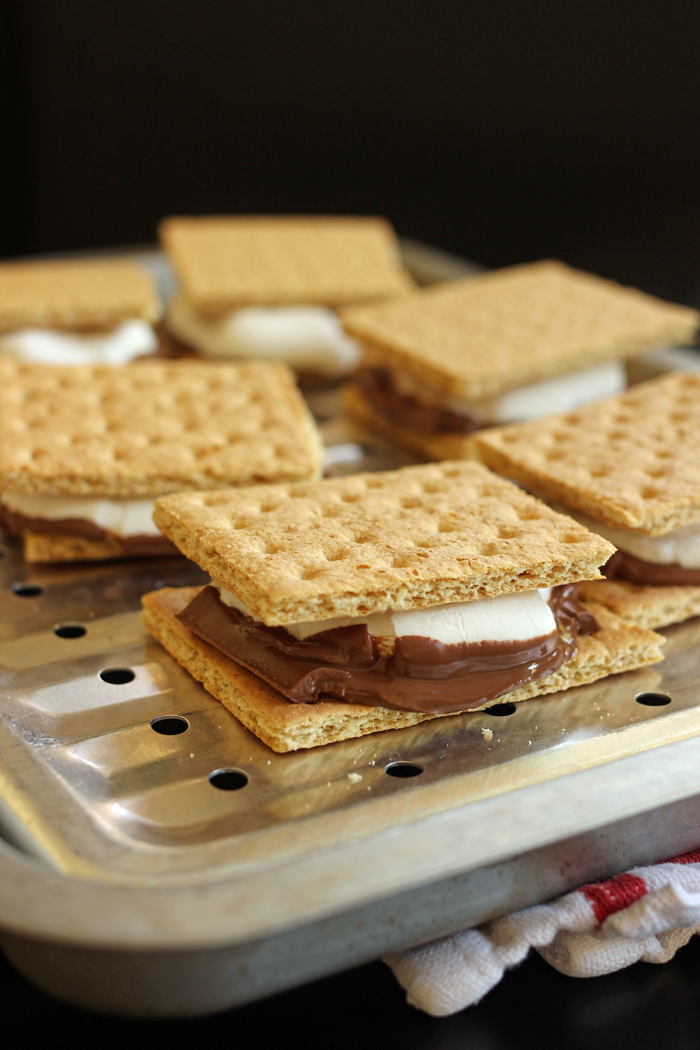 You had great plans for a campout, but a major storm came through right before you hit the road. There's no roaring campfire in your weekend plans.
No worries. You can still enjoy your typical campfire treats in the comfort of your own home.
There are the makings of s'mores in your pantry, purchased with the trip in mind. Time to make the most of them!
You can make S'Mores indoors! Continue Reading »