Ready to switch up your Easter Egg Hunt? Instead of filling the eggs with candy, fill them with tokens that the kids can redeem for prizes. The kids love it, and you'll love less sugar for the kids!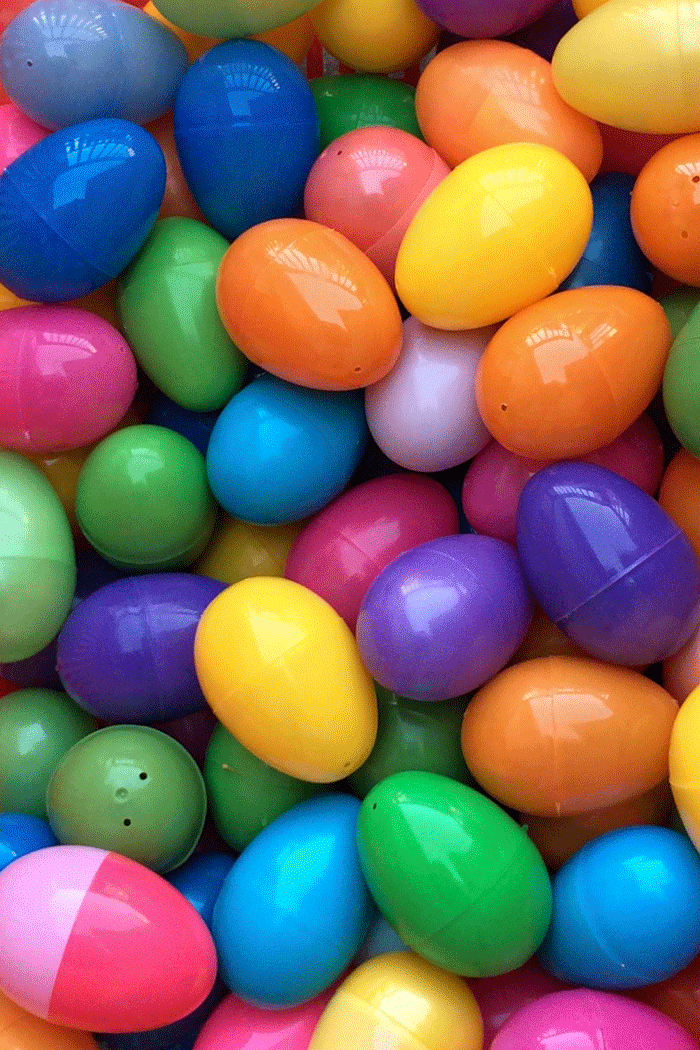 Easter egg hunts can be loads of fun. I have some great memories of Easter Egg hunts! Who would collect the most? Who could find the trickiest-hidden eggs? How much candy would you find?
As a mom I watching my kids' excitement in experiencing the challenge of the hunt and other Easter activities, like our Empty Tomb Cake, but I don't love all the candy and sugar that we consume over the Easter holiday.
Don't get me wrong. I love Easter candy.
But, more often that not, we've just got too much.
A few years ago, I decided to switch the focus of our Easter egg hunt from candy to other fun treats.
I was inspired by my mom's practice of, once we were grown, hiding plastic Easter eggs filled with money when she came to visit.