Looking for a more wholesome sweet? Try these Honey Lemon Cheesecake Bars, naturally sweetened with honey, and packed with sweet-tart lemon flavor.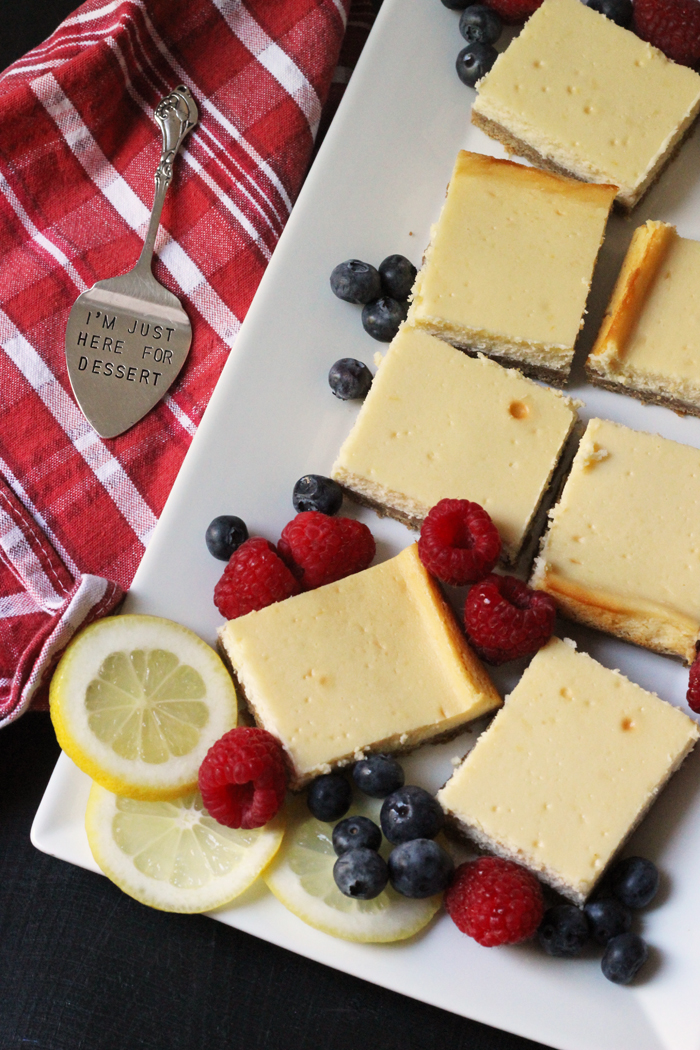 A few years I did a Whole 30 when I went without sugar, grain, and a bunch of other foods I had previously thought I couldn't live without. I discovered that as much as I love sweets, I don't think that sweets take very good care of me. Sure, they taste good, but they make me tired.
Since then, I've tried different strategies to curb the sweets that my family eats. I'm nowhere close to arriving. Hello! I still make my famous Lemon Meringue Pie at least once a year.
But, I'm working on it. I surprise myself when I can satisfy that late-night craving with a bowl of yogurt and fruit instead of a heaping pile of ice cream. And I'm working on swapping processed sugars for unprocessed when we can, though reducing the sweet overall is my end-game. Continue Reading »