Cabbage can make a tasty, affordable salad, especially when purchased on sale. This cole slaw recipe bursts with sunshine flavors of lemon, carrot, and chive. Add this Simple Coleslaw to your meal plan tonight!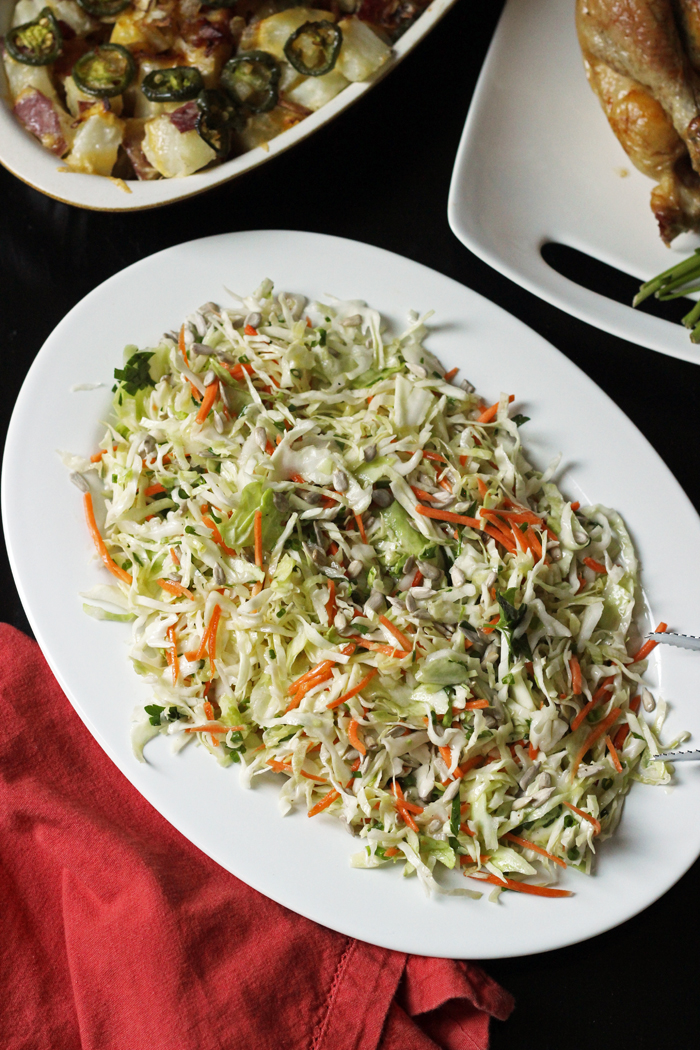 You may know coleslaw as that gloppy stuff you buy at the deli counter, a little overly sweet, the crunch almost nonexistent.
If that's the only coleslaw you know, then I'd like to change that.