Wouldn't it be nice to have someone create a meal plan for you and prep a grocery list while she's at it? Try this weekly meal plan on for size.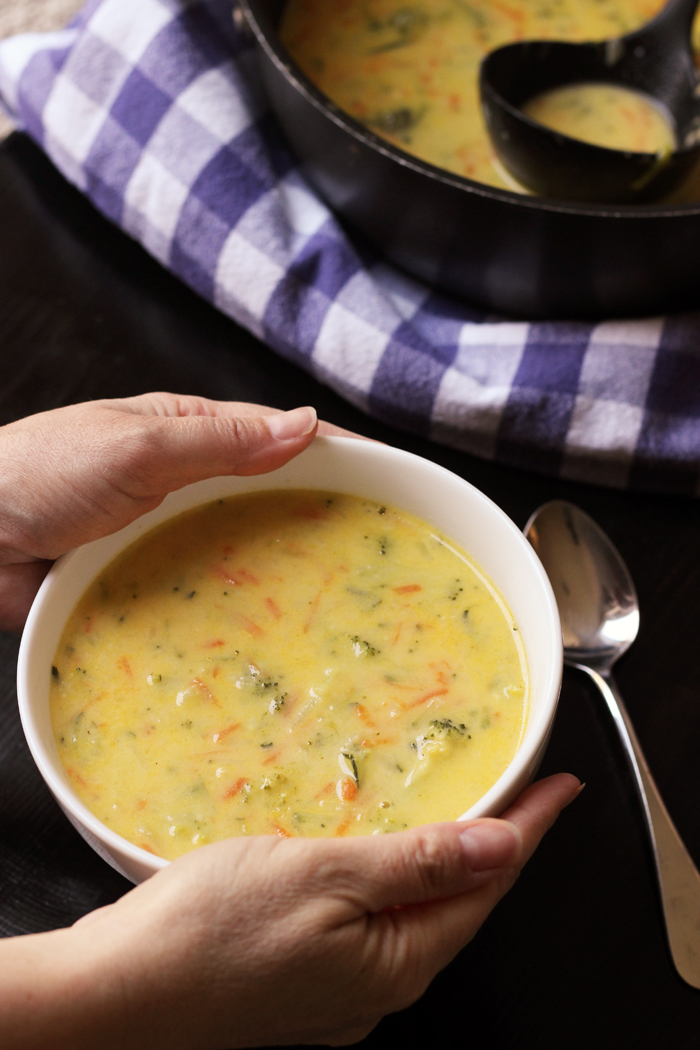 I am a big proponent of meal planning. Since I have always loved thinking and talking about food, not to mention eating it, I have always loved meal planning. I started as a teen living in my parents' house and now some 20 years later, I almost always have a list of meals we could make stuck to my refrigerator.
Meal planning can make or break your evening meals. When the witching hour arrives and your kids are starting to cry for food, it can drive ya batty. If you don't have a plan, you can succumb to fast food or a throw-together meal. After 20+ years of cooking for myself plus at least one other person, I know that it's much more fun to sit down to a planned, hot tasty meal.
But getting from point A to point B can take work.
Wouldn't it be nice if you had a grocery list and a list of meals to go along with it? And what if they were varied by protein, budget-friendly, and kid-approved? And what if you didn't have to do all the work? Well, have I got a surprise for you!
While I would love for you to learn how to create your own custom meal plans, I'm also happy to help where I can. There just aren't enough hours in the day for us moms to do it all. You have to pick and choose. The most important part of the equation is that you're sitting down with your family and eating a healthy meal. Preferably one you cooked at home because it's cheaper and better for you.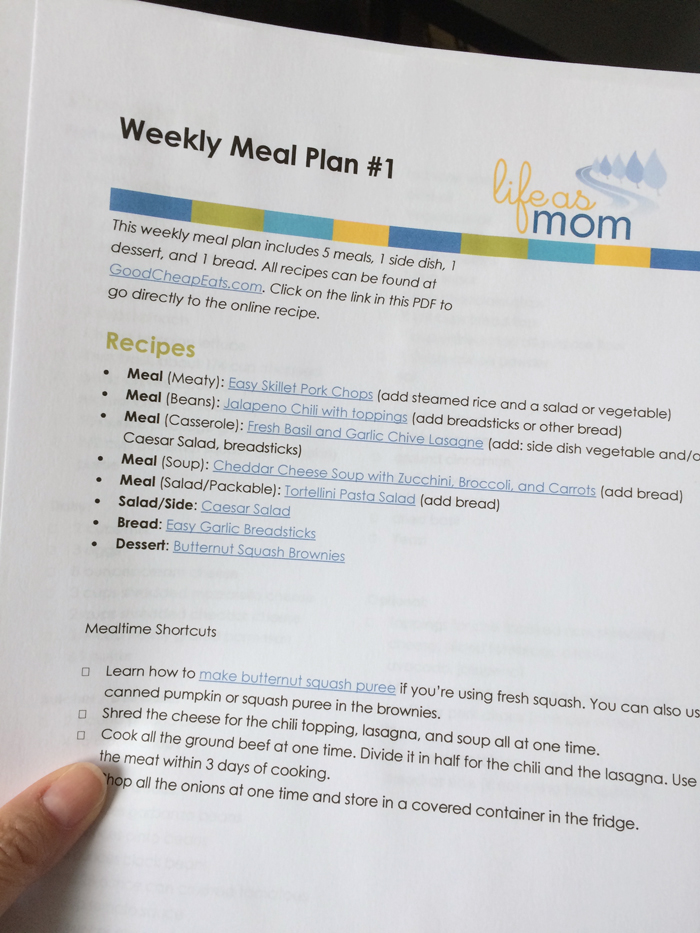 A FREE Weekly Meal Plan to Print & Cook
Maybe you're a novice cook and aren't sure that you can cook a meal at home let alone plan it. I get ya. It's not easy to learn many new skills at once. This FREE Weekly Meal Plan I'm sharing will help you get started cooking at home with 5 meals, 1 dessert, 1 bread, and 1 salad that you can make on your own.
That's five meals that you can stretch however you see fit. Depending on your family size, you might end up having leftovers for two nights. If so, you've got a week of dinners covered. Else, you can do a planned take-out night or have something simple like sandwiches. You'll feel so good knowing things are planned and ready to go!
Trust me. A meal plan is your first line of defense to staying on your game throughout the week!
One of my favorite ways to approach meal planning is to do the formula plan. I've used a "formula" in this free weekly plan, meaning it includes a variety of meal types: beans, casserole, soup, entree salad, and meat/starch combo.
Here's what's in this week's plan: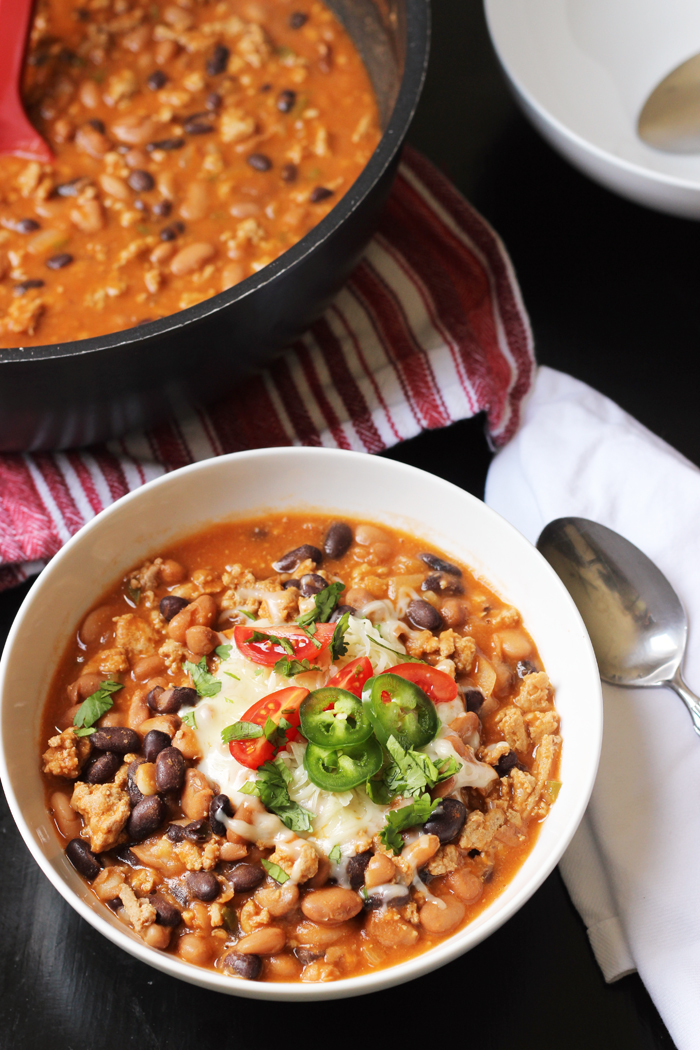 Typical chili recipes include chili powder, chopped green chiles, or even expensive spice blends. Not so with this one! This Jalapeno Chili gets its kick from the fresh chiles simmered with tomato sauce, beans, and meat. So good and so quick — it comes together in 30 minutes or less. And it's freezer-friendly!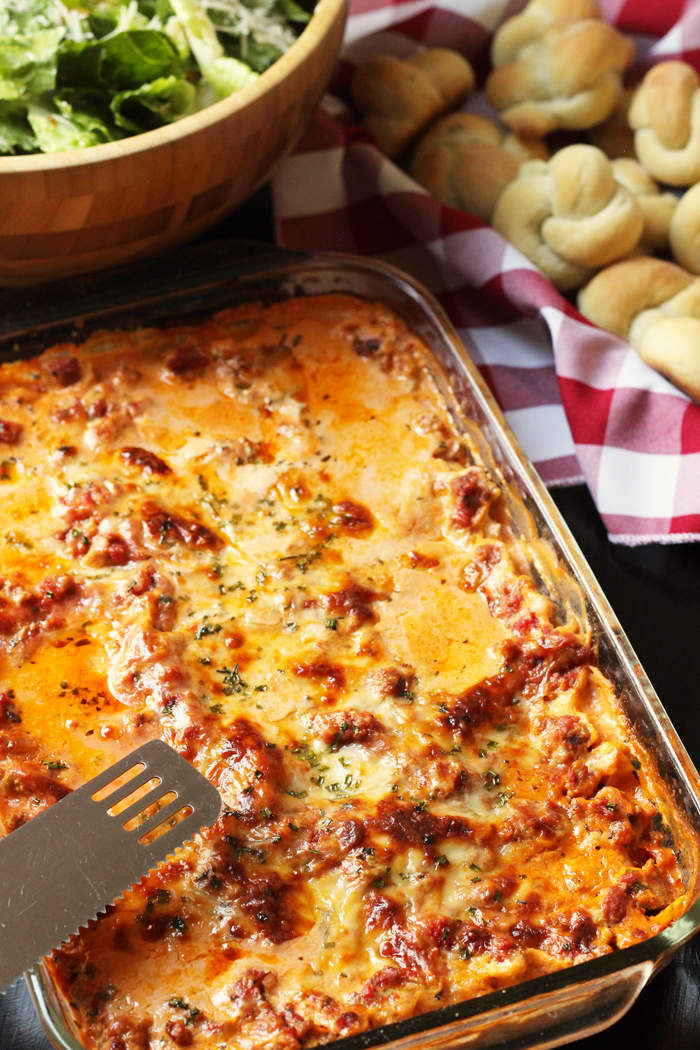 Don't be deterred by the fresh basil and garlic chives in this amazingly simple lasagna. You can easily substitute dried basil and/or regular chives or onions. But, if you have some aromatic herbs growing in the garden or find them at Farmer's Market, throw them in.
This lasagna comes together quickly, can be made ahead or even frozen, and guarantees to be a hit with your crowd.
This Cheddar Cheese Soup is one of my all-time favorite comfort foods. It's quick and delicious to make and tastes an awful like those cafe-style Broccoli-Cheese soups you can pay big bucks for. It's easy to pack in thermoses or reheat in the microwave at work. It's also freezer-friendly.
Pork chops can be a tasty, economical meal — and they are so delicious with a luscious pan sauce. You can vary the sauces and flavor profiles with this one, easy cooking method.
We've been enjoying this easy pasta salad a lot this week. It's great as a main dish, but can also pinch hit as a dinner time side. So good and incredibly easy to pull together.
Homemade bread seems to ALWAYS please the masses, and these Easy Garlic Breadsticks are no exception. You might have noticed the knots pictured elsewhere. FishChick10 experimented with the dough; we are pleased to report that these taste equally good as knots as they do sticks. Great fun to make these with your kids!
This Caesar Salad is one of my "pet recipes". I've been making it for over 20 years. It's simple and cheap to make — no eggs or fish involved so everyone can enjoy it. My mother-in-law was allergic to fish; and for a time my daughter was allergic to eggs. This quick and simple Caesar Salad comes together in a flash!
Ya gotta have dessert, right? Well, make it something nutritious and delicious. In this recipe I've replaced the oil with butternut squash puree. (You could also used canned pumpkin or applesauce if that's what you've got on hand.). The result is a chocolatey, cake-like brownie that your family will love!
These recipes all work together. You can mix them around however you see fit. I've put them together in a FREE weekly meal plan. The plan includes a complete shopping list as well as a few tips to help your prep go smoothly.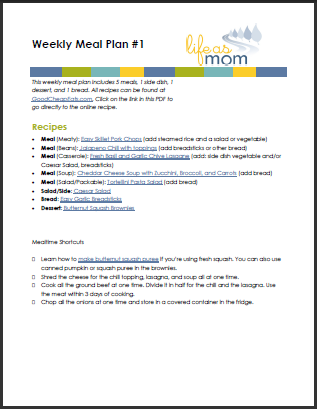 To save time, be sure to do meal prep tasks in bulk when you can. For instance, shred cheese for Chili toppings, Lasagna, and Cheddar Cheese soup all at one time if you don't buy the cheese pre-shredded. Get the grater out once, shred the cheeses, wash the grater once. You've saved time and effort in one fell swoop.
This meal plan includes the recipe list, time saving tricks, and a grocery list. You just need to click, print, shop, and cook. Be sure to let me know how this plan works for you and what you'd like to see in future plans!
Hungry for more free weekly meal plans?
I've got over 50 free plans available for you to choose from. I'm in the process of updating all the recipes and images and will be sharing more plans here in the coming weeks. But, if you can't wait, head here to check them all out.
Originally published January 16, 2013. Updated March 18, 2017.