Want to feed your family healthy, home-cooked meals but find yourself at a loss for a meal plan? Tired of making shopping lists? I gotcha covered with this free weekly meal plan!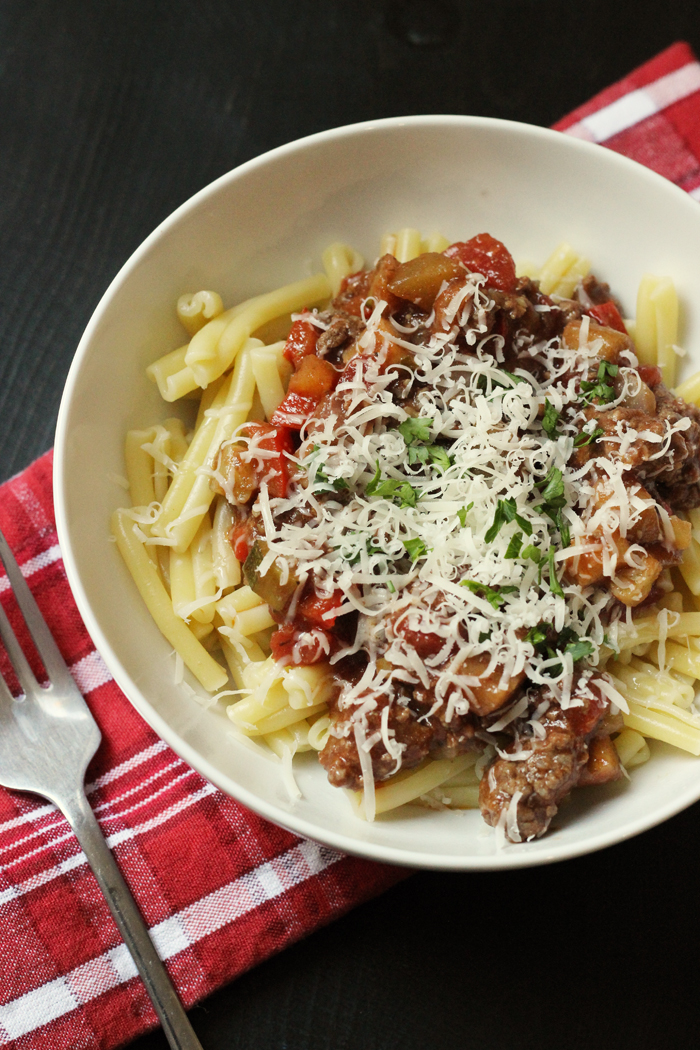 The "life as MOM" can be filled with joys, challenges, and everything in between. One of our greatest blessings and responsibilities as mothers and caregivers is to provide good, nourishing meals to our families.
I mean, everyone's gotta eat, right?
The more I read, the more I'm convinced that we, as a culture of people who care, need to take ownership of what goes in our mouths. How we eat (healthy or not) effects how we live.
Eating meals at home with our spouses and children is a great way to fellowship together and develop relationships as well as customize our families' meals and diets, not to mention save money!
Food shouldn't be complicated. Yet sometimes it is. I want this feed-your-kids-good-food-gig to be easy for me and for you because it is such a wonderful cause!
Last week I shared the first in as series of many free printable meal plans. It's my hope that by culling a variety of kid-friendly meals and providing you with the printable grocery list, you'll be better equipped to cook and eat at home with the people that matter most to you. Head here to find the entire collection of meal plans.
FREE Weekly Meal Plan to Print & Cook #2
This week I've got a new plan for you, featuring five dinners, a salad, a dessert, and a homemade bread recipe. Once again I followed a type of "formula" in creating this week's meal plan. I tried to feature a variety of flavors and textures, but still allow for some overlap so you aren't buying all kinds of oddball ingredients that you'll wonder what to do with a month from now.
Here are the recipes for Week 2's meal plan. You'll need to print each recipe or bookmark it on your phone as well as print the meal plan and grocery list. After that, you're good to go.
Here's what we got cooking this week: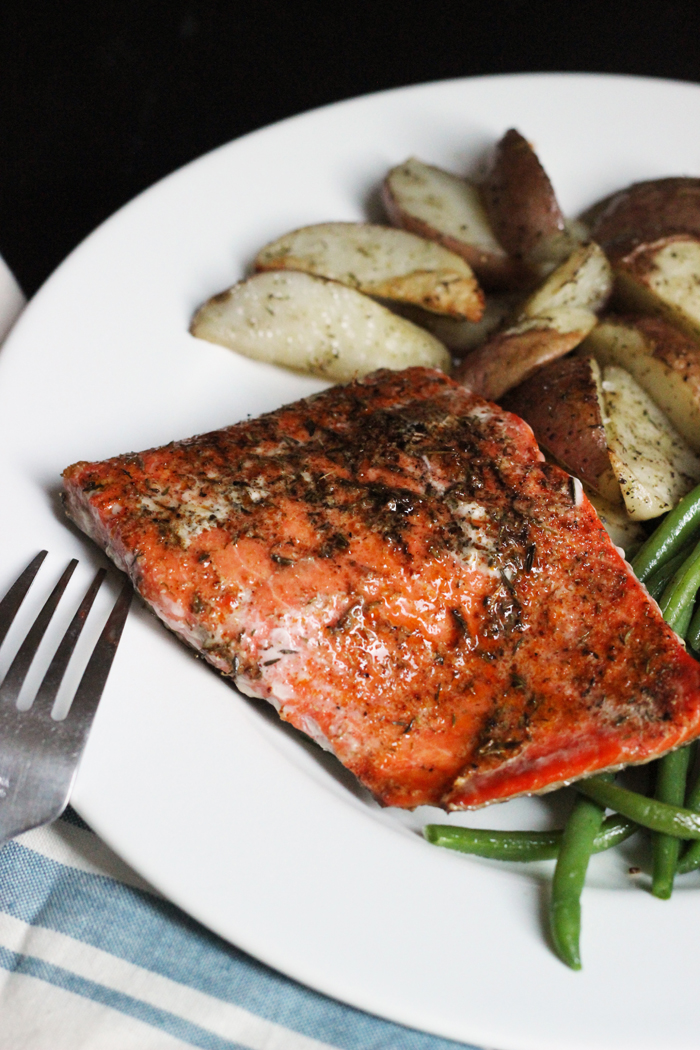 Enjoy the ease and out-of-this-world taste of home cooked fish when you use this simple warm and spicy fish rub for seasoning. I like salmon, my husband likes mahi-mahi, the littles like tilapia. You can please everyone by purchasing a few filets of different varieties and seasoning them all with this Warm and Spicy Fish Rub. Serve the fish with Simple Brown Rice Pilaf and Easy Garlic Green Beans.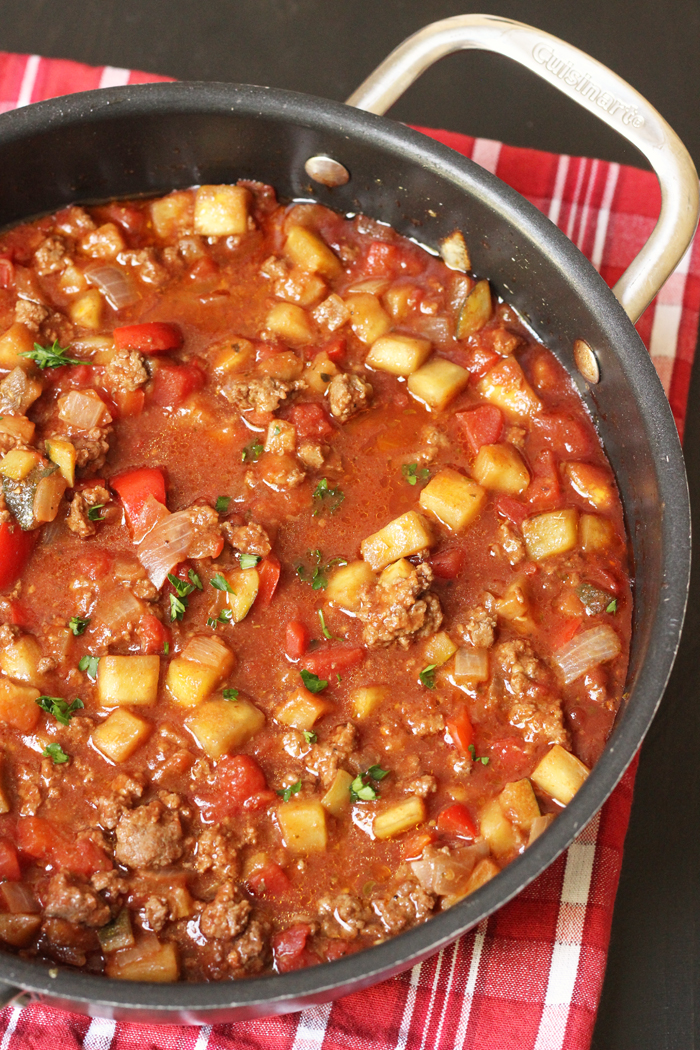 This is an easy stovetop Vegetable Bolognese that is full of meat, eggplant, zucchini, and peppers. It's delicious in a number of dishes, like lasagna, and freezes well. It's great topped on pasta as well as on spaghetti squash or polenta.
Roasting vegetables and pureeing them into soup is a great way to get your kids to eat their vegetables. This soup is so delicious! While you're at it, throw in whatever leftover veggies you've got on hand and blend them in. Serve the soup with bread and cheese or a side salad for a great meatless meal.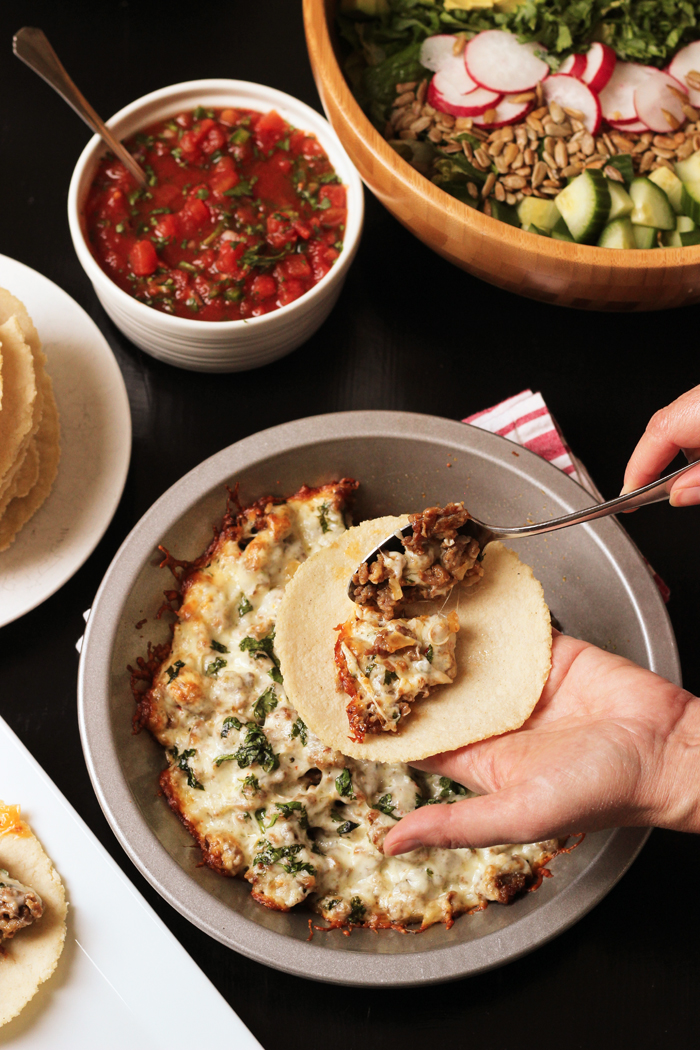 Queso Fundido is a delicious dish of spicy sausage and melted cheese. It makes for a great, freezer-friendly taco filling that your whole crowd will love. We love Queso Fundido spooned into homemade corn tortillas and topped with sour cream and fresh salsa. Yum!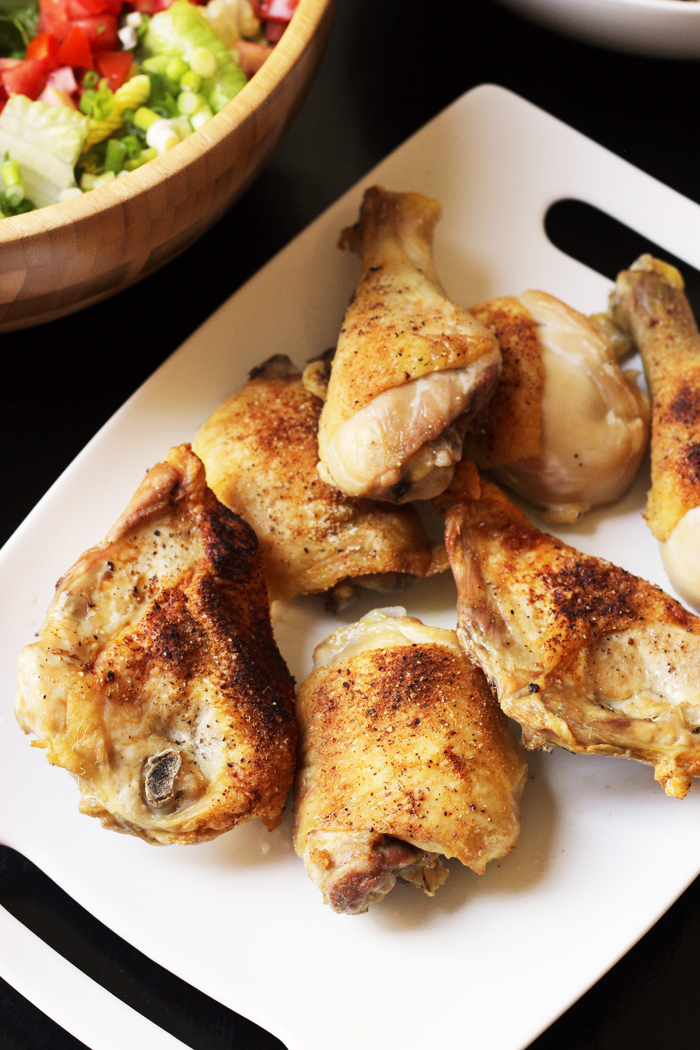 Baked chicken is one of the simplest, but one of the most comforting of meals. It's also pretty economical when you buy bone-in chicken pieces. Serve the chicken with Simple Dill Potatoes and some easy vegetable sides.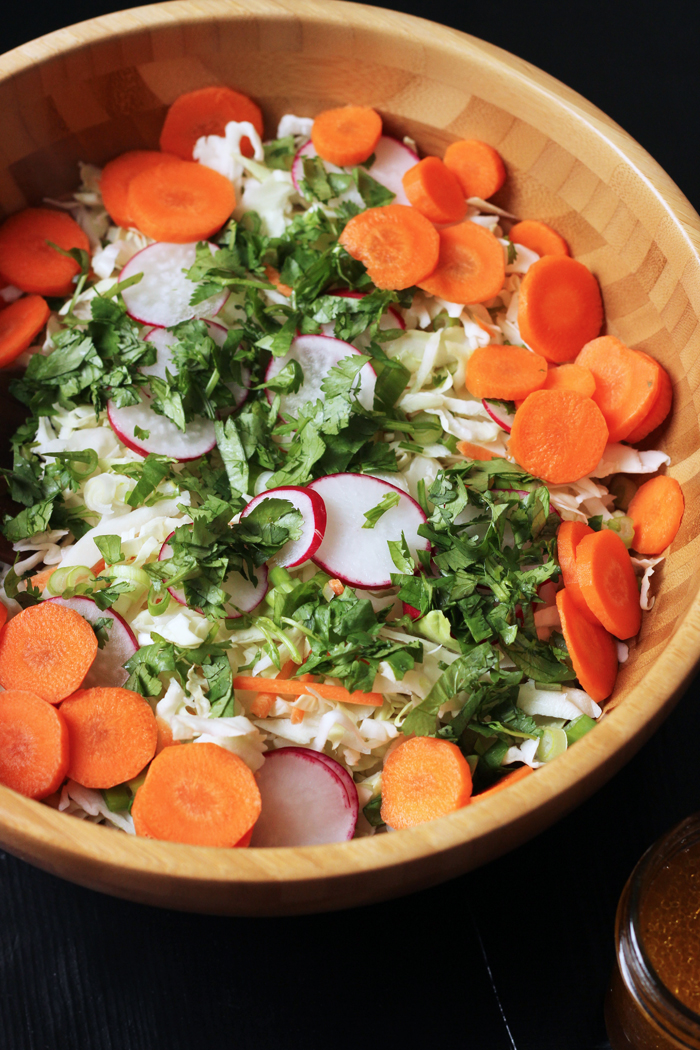 It's a beautiful thing when you can make a cabbage salad that tastes just as good the second night — if not better — as it did the first night you served it. This salad is it!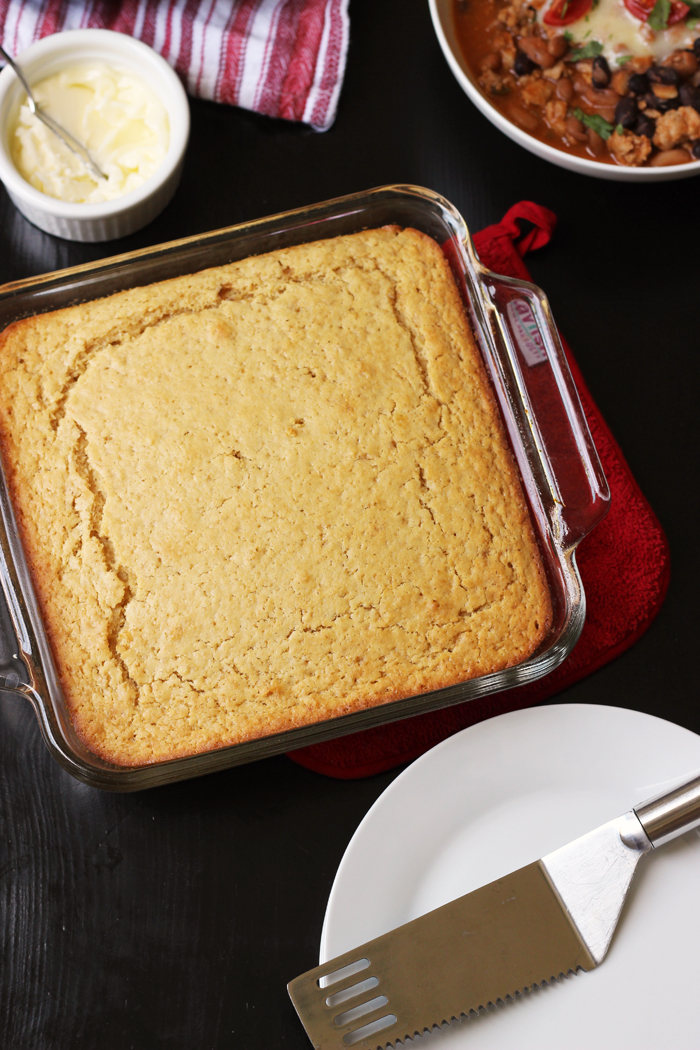 This Buttermilk Cornbread is so easy to make, super delicious — and it even passes muster with my Southern friends — even if it's "sweet cornbread". 😉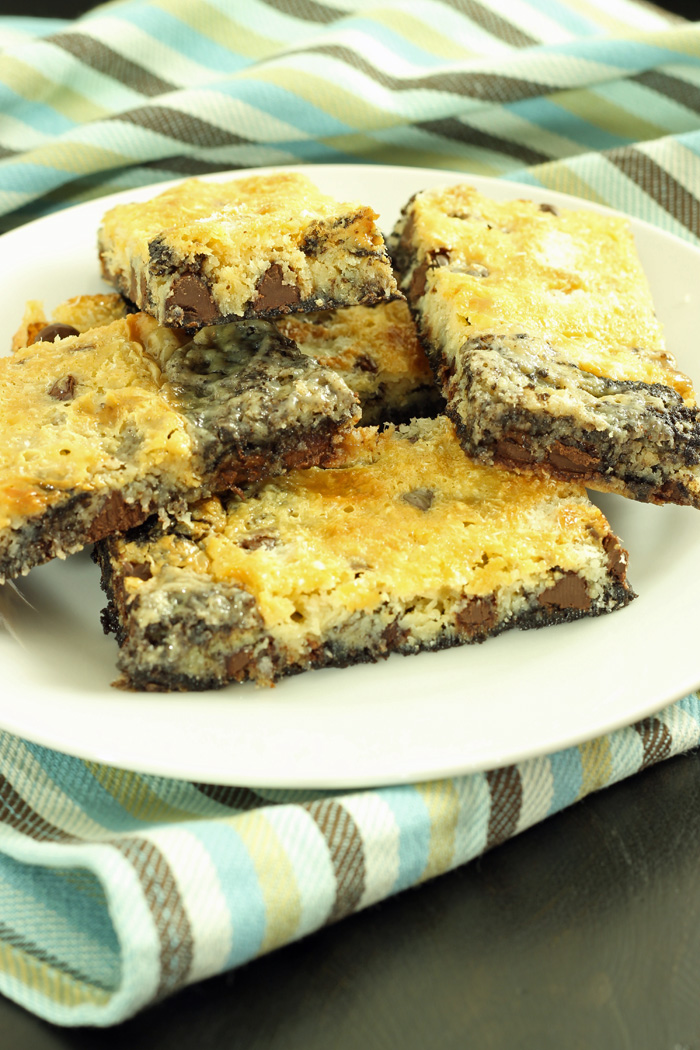 Know what's better than those Magic Bars with the coconut and chocolate? Making Double Chocolate Magic Bars with chocolate cookie crumbs!
These recipes all work together. You can mix them around however you see fit. I've put them together in a FREE weekly meal plan. The plan includes a complete shopping list as well as a few tips to help your prep go smoothly.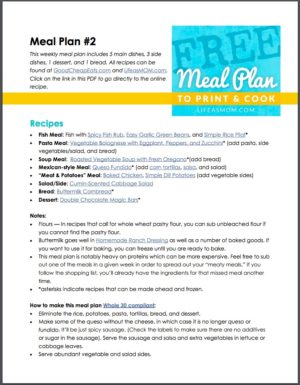 Many of these recipes can be made ahead and frozen (of course) to make it easier on your meal planning. And everything, except maybe the fish, tastes just as good the second day as it does the first.
Of special note: When I first created this meal plan, I was doing my first Whole 30. I designed this meal plan to be compatible with my new way of eating and allow me to share dinner with my family — and cook one meal every night instead of two. Adaptations for this as well as some special notes are listed in the printable meal plan and grocery list.
And, no, I didn't have the dessert or the cornbread. What a good mom to make something she's not planning to eat!
This meal plan includes the recipe list, time saving tricks, and a grocery list. You just need to click, print, shop, and cook. Be sure to let me know how this plan works for you and what you'd like to see in future plans!
Hungry for more free weekly meal plans?
I've got over 50 free plans available for you to choose from. I'm in the process of updating all the recipes and images and will be sharing more plans here in the coming weeks. But, if you can't wait, head here to check them all out.
Originally published February 20, 2013. Updated March 25, 2017.