How do you plan travel for a range of ages and interests and not lose anyone?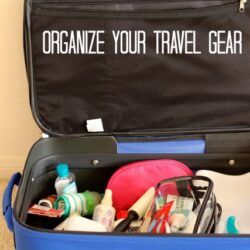 Time to tackle clutter and disorganization and maybe too much stuff. This month we are organizing our travel gear so we can hit the road with a smile. This post does include affiliate links. If you make a purchase through those links, I am paid a small amount in way of advertising fees. Your price does not […]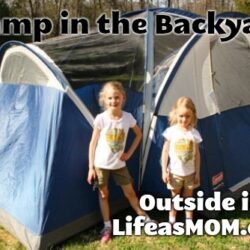 Enjoy a camping experience with your family without leaving home! Life as MOM contributor, Janel, shares some tips for low-stress camping fun. Photo Source: Janel When I was growing up, my family did not camp. Oh sure, I went camping a few times with the Girl Scouts, but camping was not a family activity. It […]
The first time I ever went camping with FishPapa it was a coup de cuisine. His idea was opening a can of chili and cooking it on the fire. Ick. No thanks. My idea of camping food was marinating chicken breast in a ziploc bag, grating some parmesan, chopping some lettuce, and having Grilled Chicken […]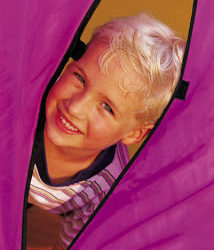 Don't forget! Tonight is The Great American Backyard Campout. Pitch a tent out your back door and sleep under the stars with your kiddos tonight.