How to Save on Road Trip Foods
As an Amazon Associate I earn from qualifying purchases. For more details, please see our disclosure policy.
Make it a great vacation spending time with your family and enjoying great road trip meals that won't break the bank. You don't need to pay the high price of restaurants and convenience foods when you plan to save on road trip foods.
Consider these easy food ideas from road trip breakfast ideas to healthy snacks to lunches and dinners, travel tips that will save you a chunk of change.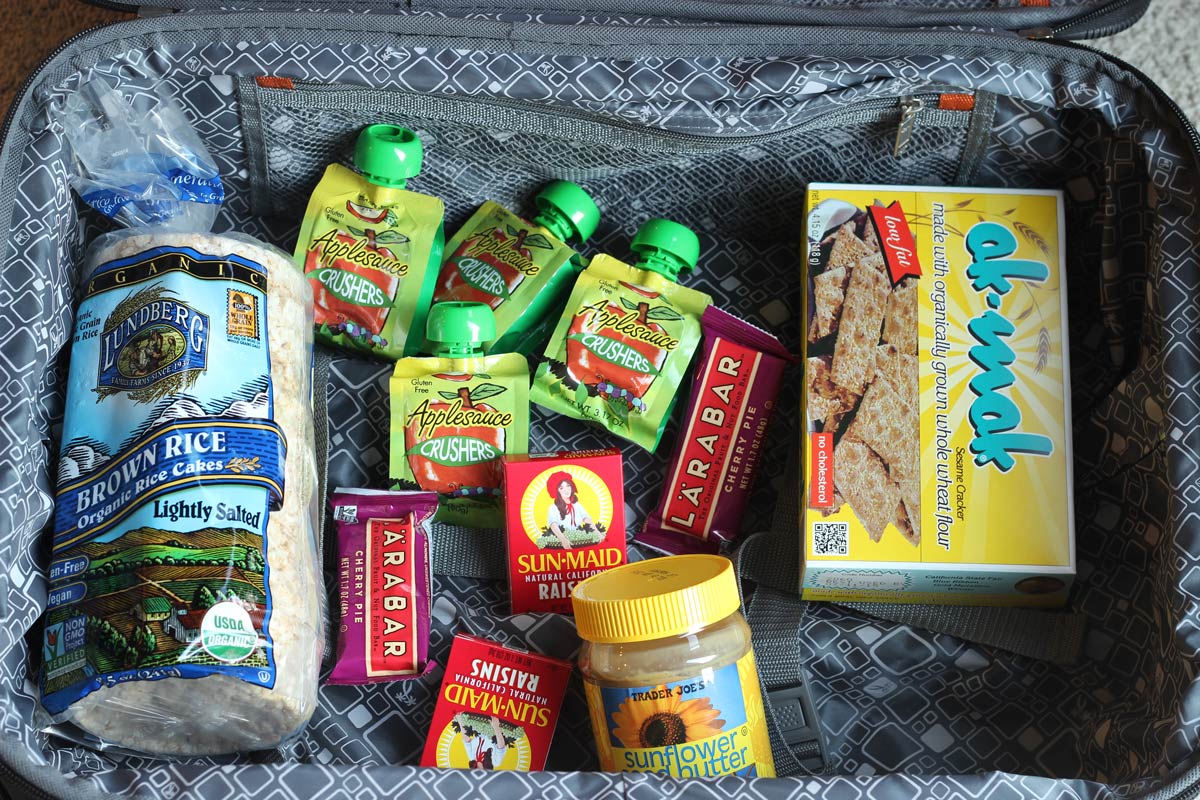 One year on a trip to a national park, I perused a fisherman's shop while my husband talked rods and tackle with the salesman. As I am apt to do, I was drawn to the food section. It was sparse, but there was a fair amount of shelf-stable foods for sale.
I was SHOCKED when I saw a box of graham crackers priced at $14.99. My husband joked that they must have added an extra 1 at the beginning of the price. $4.99 was a more reasonable, albeit expensive, price for a box of crackers.
But, the salesman didn't laugh. That was their price. Insert crazy shocked emoticon face.
The lesson here: take road trip foods with you if you possibly can because you will be gouged.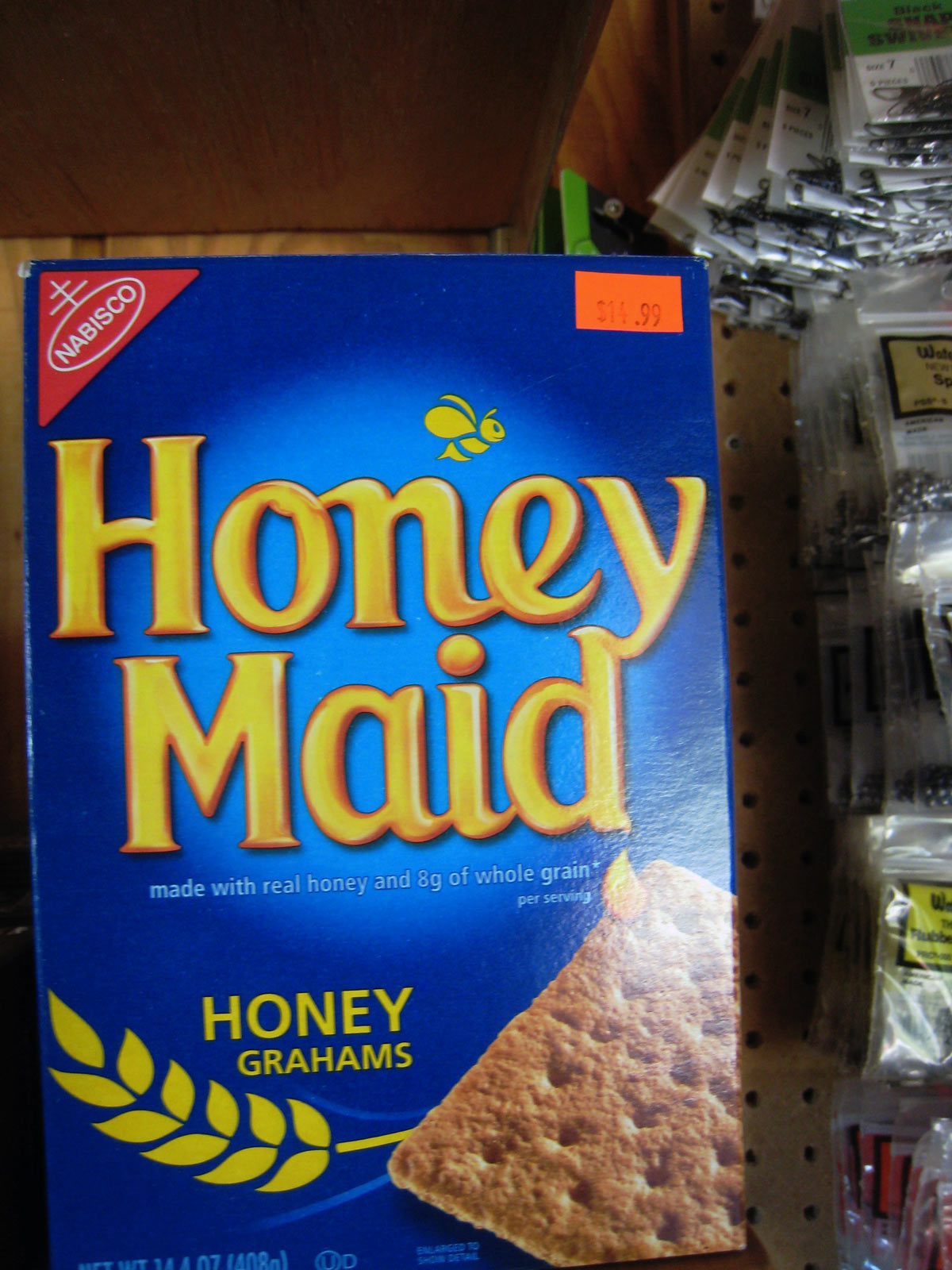 Why It Matters
Whether your family travel involves planes, trains, or automobiles, being away from your regular kitchen and grocery stores can hit the budget pretty hard, especially if you go places geared toward tourists. Thankfully, the same strategies that help you save money on groceries at home can help you on road trips as well.
Not only that, planning in advance can help you avoid being stuck on a family road trip without food options. If you're managing a food allergy, special diet, or simply want more healthy road trip foods and fewer fast foods, you'll enjoy things so much more with these fun road trip food ideas and, of course, our road trip packing list.
Kitchen or No?
As you plan your ultimate road trip, consider whether or not you will have kitchen access. Believe it or not, you can still save money on road trip foods without a kitchen, but your road trip packing may look different.
Read –> Why You Should Rent a Condo on Your Next Family Vacation
If you have access to a fully stocked kitchen, you probably won't need to pack kitchen equipment, though you might want to bring a good knife and cutting board just in case. These aren't always good quality in vacation rentals and can make the difference in how much you want to cook versus going out to eat.
Some folks also like to bring small appliances like a slow cooker or pressure cooker to make vacation meals and prep for road trip foods easier.
In many cases, you may be flying and renting a car before your road trip begins. I've included notes for these instances as well.
Are you driving straight from home to accommodations with a kitchen? Consider packing freezer meals to make your meal prep easier and give the cook a true break while on vacation.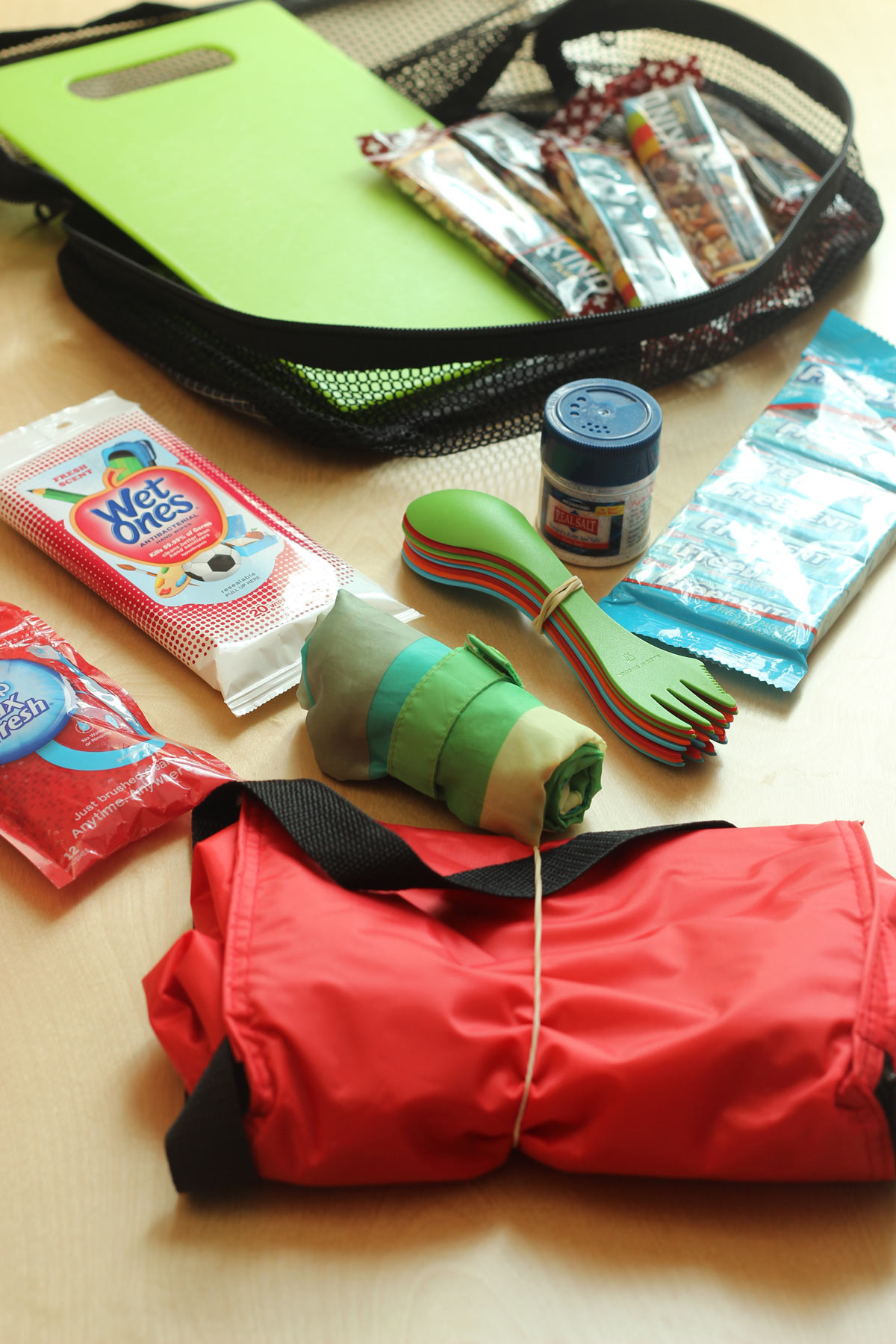 Equipment
No matter where you're going or how you get there, be sure that you have access to these items. Better to bring them from home than have to buy them on the road. Prepping and serving your road trip foods is so much easier with the right tools!
water bottles – if you're taking a plane at some point, empty them before security and refill when you're past TSA
plastic utensils – I like these reusable sporks for saving space
small plastic trash bags or plastic grocery bags
ziploc bags for leftovers or open packages
travel size condiments, such as salt and pepper, mayo, mustard – You can ask at the grocery deli, and they will often give them to you for free!
hand sanitizer or antibacterial wipes
napkins or paper towels
bread knife and cutting board – be sure to check the bag if you're flying with a bread knife
bottle/can opener – again, this must be in checked luggage, when flying before your road trip begins
reusable ice packs
mini disposable toothbrushes or gum to freshen breath
Bonus if space and accommodations allow: toaster, hot water kettle, instant pot/slow cooker
Read how buying a toaster in another country helped us Eat on a Budget While Traveling.
Suitcase-Stable Foods
While you may have access to grocery stores along the way, you never know what prices you will pay for travel food. Pack your favorite road trip snacks, purchased on sale at home if possible, so that you can offset higher prices along the way.
Road trip foods need to be fun and easy to pack!
applesauce pouches (no need for spoon)
almonds or other favorite nuts
dried fruit
Larabars (make homemade fruit and nut bars, if the trip is short)
beef jerky or meat sticks
peanut butter, sunflower or other seed and nut butters (may not be allowed to take into certain countries)
fruit leathers or ropes
trail mix
protein or granola bars – homemade granola bars can be a great money-saver
crackers
rice cakes
pretzels
canned fruit or single serve fruit cups
chips
cookies
rice cakes
cereal or single-serve cereal boxes or bowls
instant oatmeal packets or bowls – Remember you can make your own
milk in asceptic containers
tea bags or bottled
coffee – could be instant, bottled cold brew, or a pour over kit to use at your accommodations
juice pouches or boxes
sodas or seltzer
bread or tortillas – if you buy whole grain items they will help with everyone's digestion sitting in the car for long periods.
Perishables
The items on this road trip food list will need to be stored in a cooler and/or refrigerated at your accommodations or bought on an as-needed basis. Super yummy travel snacks to keep on hand.
veggie dippers
hummus
fresh fruit
yogurt cups or pouches
sliced cheese
cheese sticks or other snacking cheese
sliced deli cuts of meat (salami, ham, turkey, roast beef)
milk
items that you especially plan for meals
Meal Planning
You know that meal planning at home can save you money. The same is true for family travel. Make a meal plan with your road trip foods so that you can use what you pack and buy and avoid food waste. This can also help you prep your shopping list on the road. A rule of thumb is to plan one or two fewer meals than you will need to account for leftovers and spontaneous meals out.
Breakfast
Breakfast on vacation or on the road can be a quick affair so you can get on with your itinerary. If you don't have time for a full breakfast, consider these quick road trip breakfast ideas:
Oatmeal and Fruit
Granola with Milk or Yogurt
Cereal and Fruit
Hard cooked eggs with cheese and fruit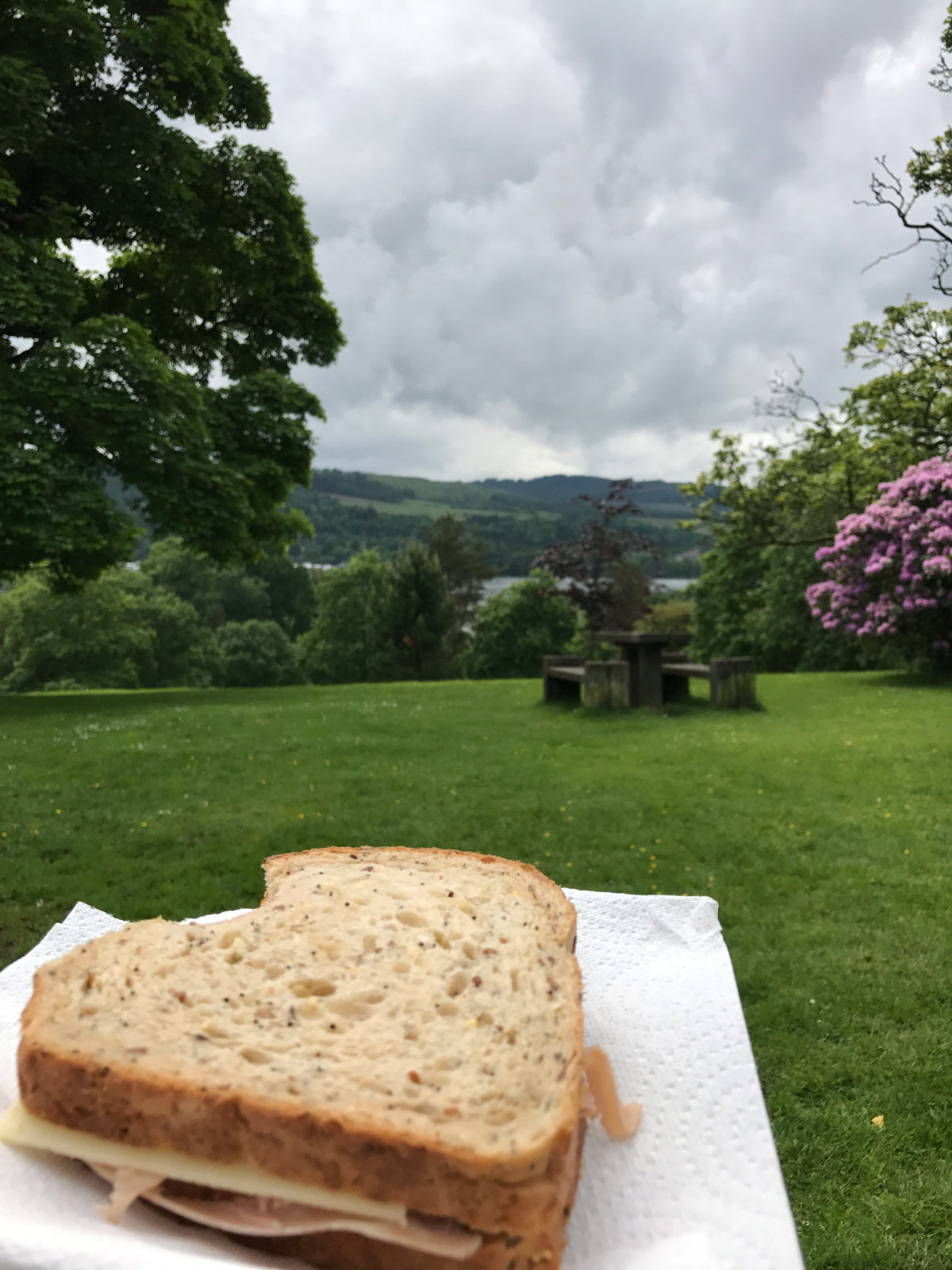 Lunch
The same goes for lunch. Typically it's a break in the day before the last leg of the day's drive or something in the middle of an activity. These road trip lunch ideas are easily portable and quick to fix:
Sandwiches – PBJ, meat and cheese
Wraps
Snack Boxes
Cheese and Crackers
Dinner
You'll likely be tired at the end of the day. Depending on accommodations, you may want another grocery store picnic or take-out or a rummage through the road trip foods you packed.
However, if you've got access to cooking things, consider these road trip dinner ideas:
pasta with red sauce
pizza prepped on pre-baked bases, such as tortillas, bagels, or English muffins
grilled meat, fish, and veggies – be sure to ask the hotel if they have a grill available for guests. Many do!
a large salad with leftover lunch proteins added
freezer meals from home if the journey wasn't too long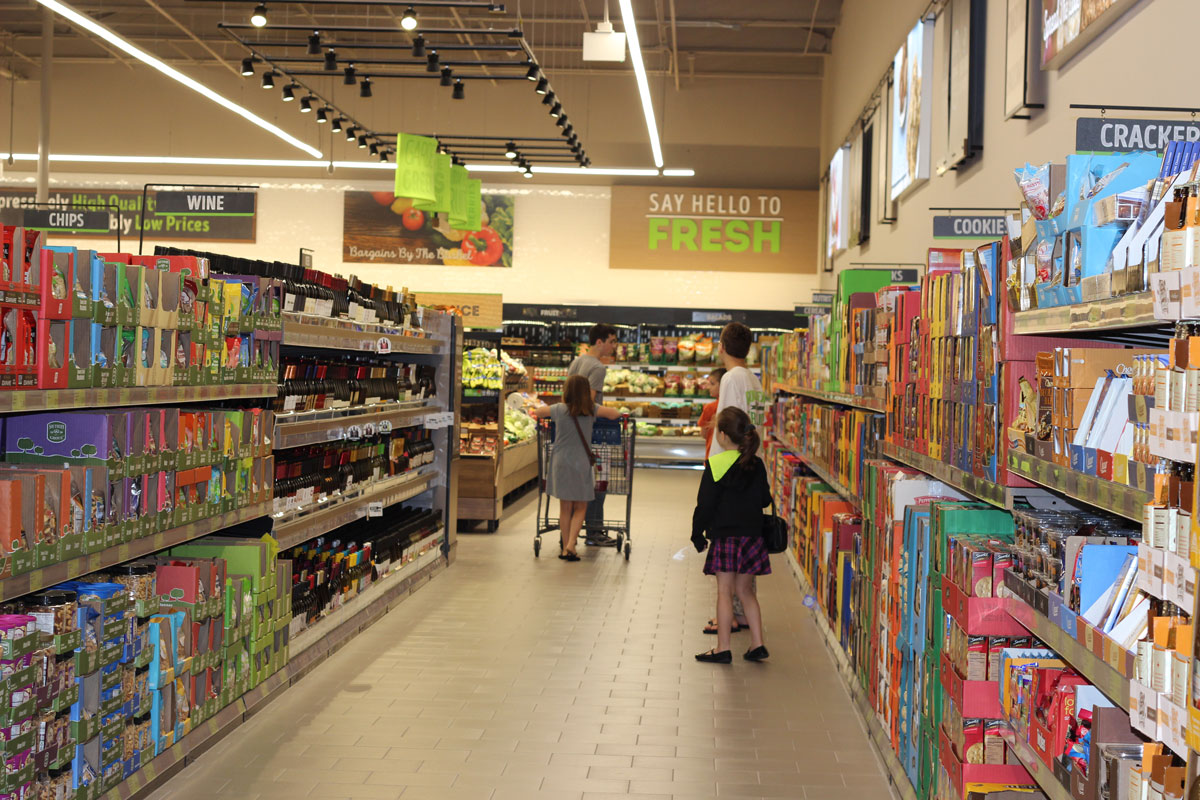 Grocery Shopping Tips to Remember
You can keep your grocery bill low when you're on the road if you consider these easy ways for saving money when shopping:
Store brands are generally cheaper the world over.
Affordable stores like ALDI or Walmart are found in lots of places. Do a little research to see what's along your route and at your destination so you can stretch your vacation dollar.
Bring your own grocery bags – grocery stores in some states and countries do not provide free shopping bags.
Check the "best by" dates of whatever you're buying to ensure longest shelf life.
Don't buy more than you need – when traveling it can be tough to pack and unpack a vehicle, especially with kids and all their stuff. Don't let your food stuffs make this more complicated.
Remember to Make Memories
Road trips can be an ideal time to make memories as a family. Consider some of these ways to include the kids in the choosing of road trip foods.
Give the kids a vending machine allowance.
Hotels and rest stops often have vending machines. While you might not make junk food a regular part of every day life, it can be fun to give them a certain budget to spend each day of your road trip. Gives kids a chance to manage money in a fun way while they choose their own road trip foods.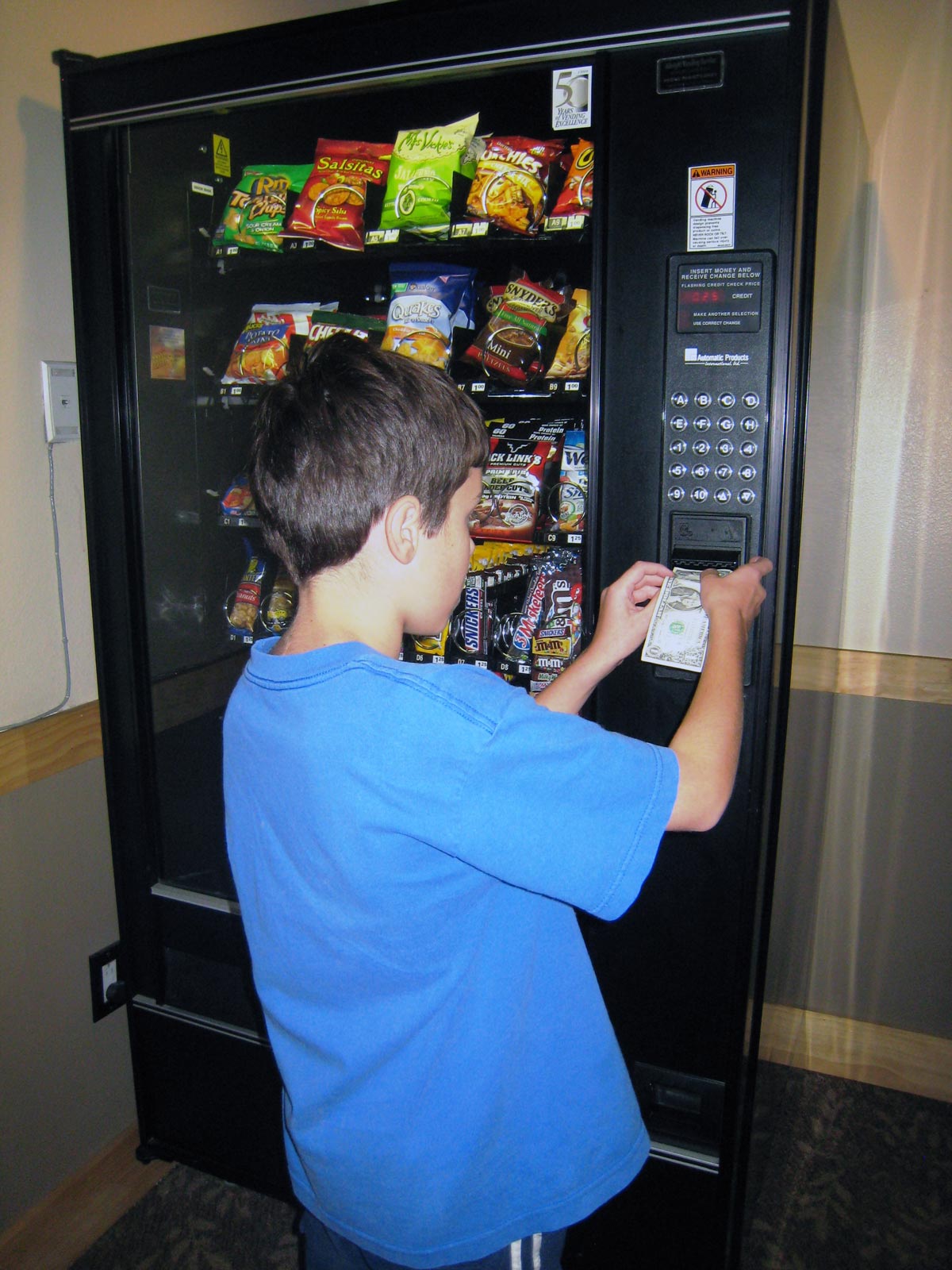 Let the kids pick things out at the grocery store or gas station.
While shopping for groceries prior to the trip or along the way, give the kids a budget to choose road trip foods they would like to have. This might even be picking out a snack while you gas up along the way. Again this gives them agency, a chance to budget, and a fun memory of family vacations.
Have a fun meal out.
Scout out your route and read restaurant menus of your destination and stops in advance. There may be a really fun place to include in your meal planning. A little advance research can also help you find specials and weekly deals to save you money on road trip foods.
Enjoy local specialties.
Whether it's a restaurant famous for its sourdough bread or a local specialty particular to the area you're traveling, find a way to include it in your meal planning. Your kids will long remember the time they tried clam chowder in San Francisco or butter beer in Diagon Alley.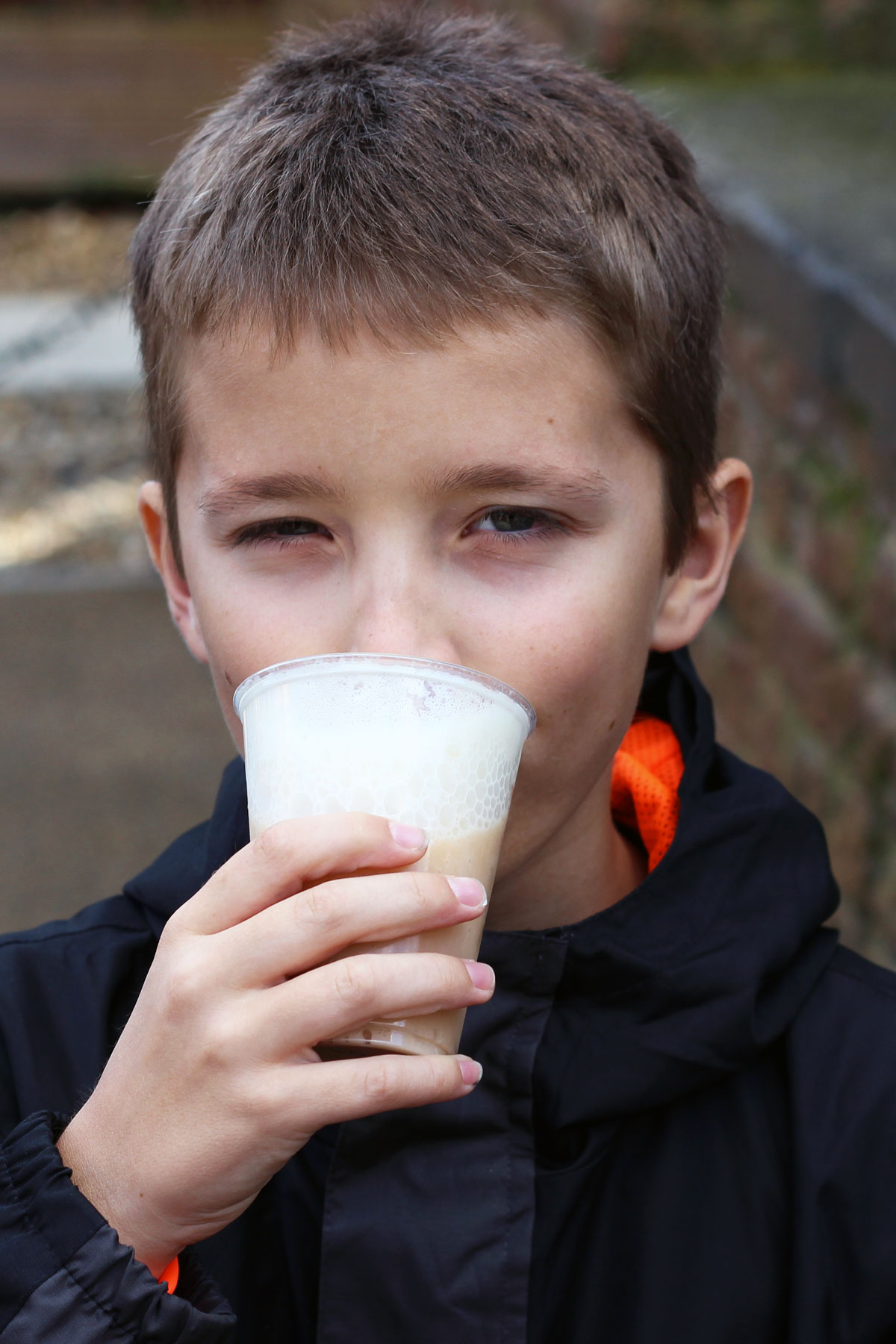 More Family Travel Tips
This post was originally published on October 12, 2014. It has been updated for content and clarity.