The weekly ramble, where I blog like it's 2004.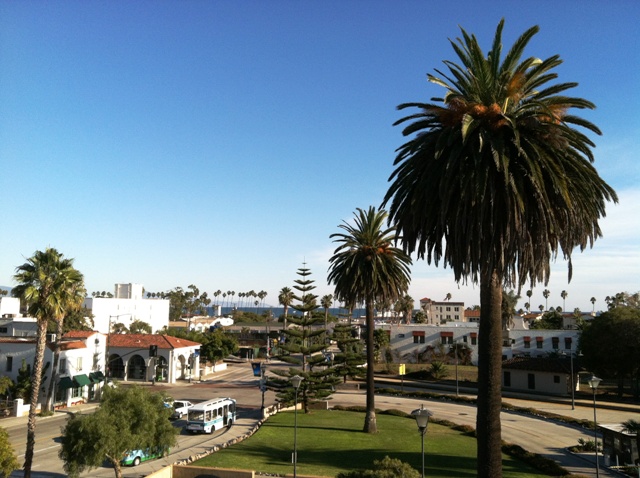 Our trip to Santa Barbara earlier in the week couldn't have been better. We had practically perfect weather — during the day. Nights and mornings I froze my tail off, so you hardy-wintry folk know that there was a slight nip in the air.
While we normally go a little farther north and stay with the grandparents in the Santa Ynez Valley, this time we stayed with Devin and Jessika, some of our best friends in the whole world, if not the very best. I mean two dads, two moms, and eight kids who all like each other?! That's pretty rare.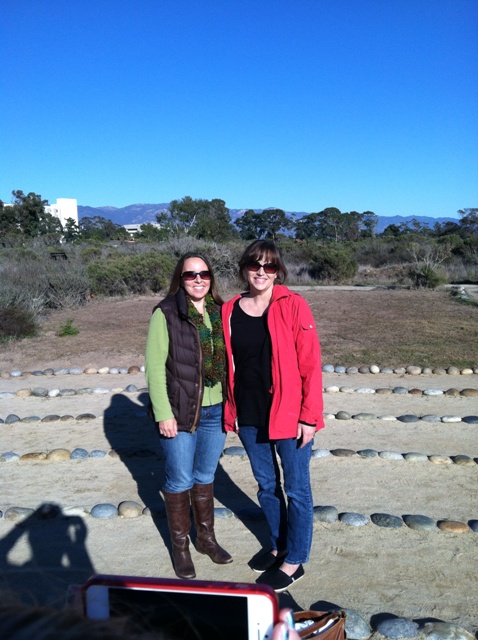 Do you have a friend-like-a-sister who "gets" you, loves on your kids, and doesn't expect you to clean the house when she comes to visit? That is Jessika incarnate. We met almost 20 years ago when I was a newlywed and she had just met/started dating Devin. They've stood by us in all our crazy schemes for 19 years and counting.
While we were in Santa Barbara, we toured the Reagan Ranch Center which hosts a wealth of exhibits about President Reagan. He's my fave among the Commanders-in-Chief, a voice of comfort from my childhood. No matter your politics, if you take the time to study the man, you'll learn that he was the real deal: honest, hardworking and one who really cared about the American people.
(Please note: I haven't been compensated in any way by the RRC. All opinions are my own.)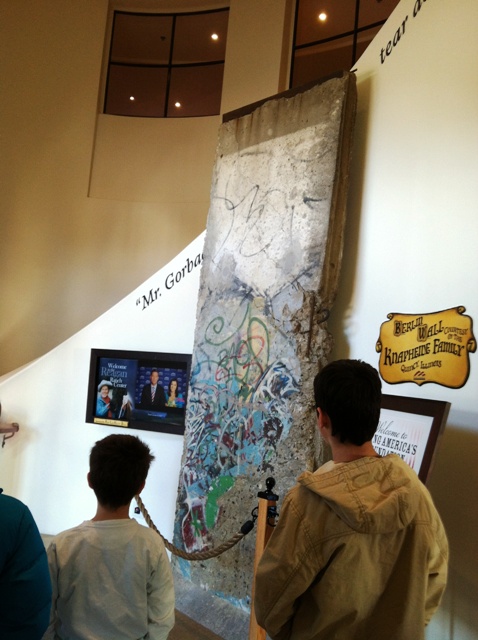 Since Gramma is the curator of the Reagan Ranch, we received a guided tour by an expert of Reagan's ranch artifacts, including his blue jeep, the table where he signed the tax deal, and the red phone.
I visited the ranch years ago and can attest that it was a humble abode that the leader of the free world considered home. It's only a few rooms, furnished very modestly, much like my gramma would have decorated her own home.
The center also houses a portion of the Berlin Wall which is very cool, a testament to Reagan's impact on the world.
I've visited the Ranch Center twice now. It's ideal for kids nine and over. At least for our crew. The younger set isn't quite so patient. I've yet to read and see everything, so we'll go back again. (And you can go, too, tours are free to the public.)
After the museum, we celebrated Grampa Lee's 74th birthday out on the wharf. The sunset was beautiful.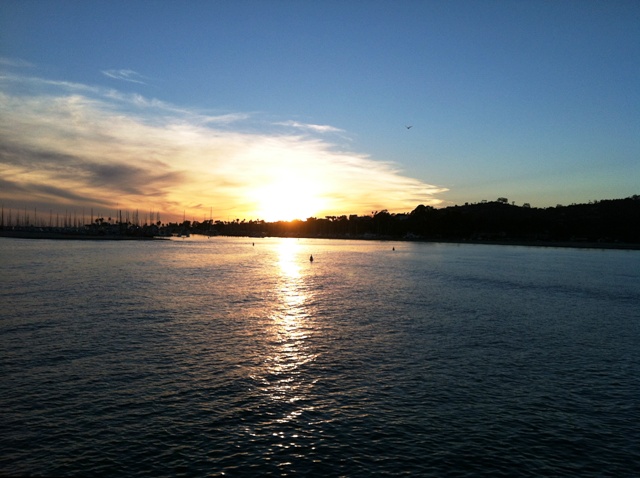 While in Santa Barbara we took the kids on a tour of my alma mater, UC Santa Barbara. It had been years since I'd been back. And oh! what a flood gate of memories it brought back. Oh my! I must be getting old if I'm that nostalgic over a college campus. It's 20 years this week that I took my last final there. Yep, I'm old.
I'm also more than a little embarrassed to admit that I didn't really appreciate what a beautiful place it is. Back in 1990 when I arrived as a freshman, I had no clue what a gorgeous campus it was.
We took the kids on a hike around the lagoon. And I got us lost. That's pretty hard to do since it's a loop, but there was a cutback that I thought was a short cut. But, no. Forget going to the gym this week. Not needed.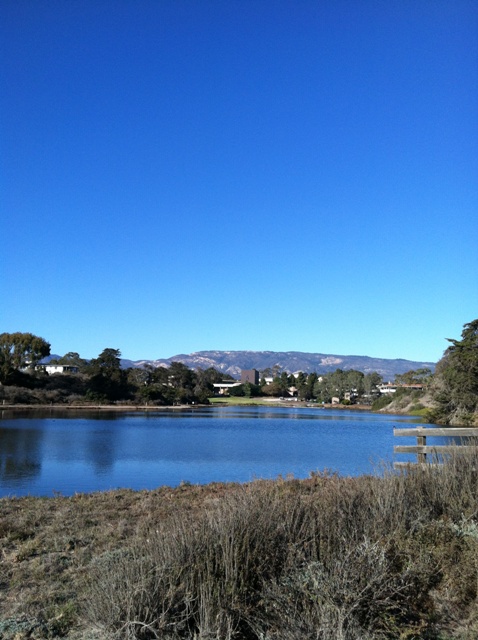 All the walking, driving, and sleeping out of my own bed had me a little nervous that my back would go out, but it didn't. Yay!
We came home to a chilly house and a tree to decorate. The kids did a great job beautifying our little Charlie Brown Christmas Tree.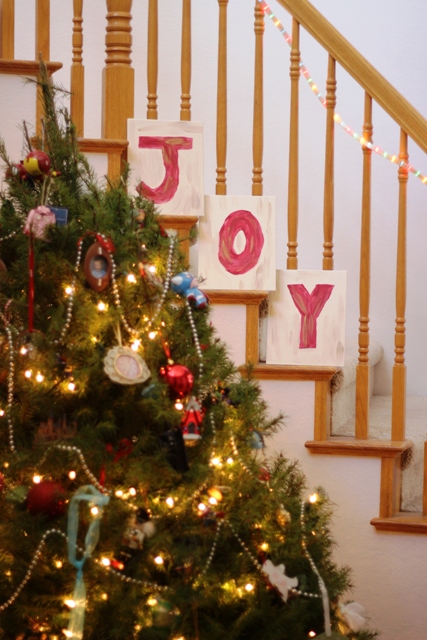 The halls are officially decked! And I spent an untold number of hours on Thursday night and Friday Christmas shopping online. I am spent! You'd think I had walked miles' worth of shopping mall, but no, just mentally crunching the numbers. Number crunching is exhausting.
That about sums up our week. Whew! No wonder I'm tired. I came home to a back load of work, so I've go my head down now to power through.
Do you know that I've never taken a "real vacation" from blogging and writing? Well, once, in 2009, I unplugged for a week. So, it's been awhile. I'm hoping to take time off over Christmas, but I've got lots of things to share with you before then.
Plus there will be presents! Wait for it?!
If you rambled through all this with me so far, you deserve a medal. Have a great weekend!
Meanwhile, here's what's been happening on Life as MOM:
Here's what's been happening on Good Cheap Eats:
Coming next week:
A free printable New Year's Eve Party Menu
The Next Best Thing to Robert Redford (yes, really, only updated a bit)
A new series for the end of the year: Just Keep Calm
How to Make Ornaments Out of Toys
Games, Movies, and Books! Oh My!
Be sure to let me know what stories and articles are helpful to you and what you'd like to see more of in the coming weeks. I want to make your "life as MOM" as fun and as easy as possible.