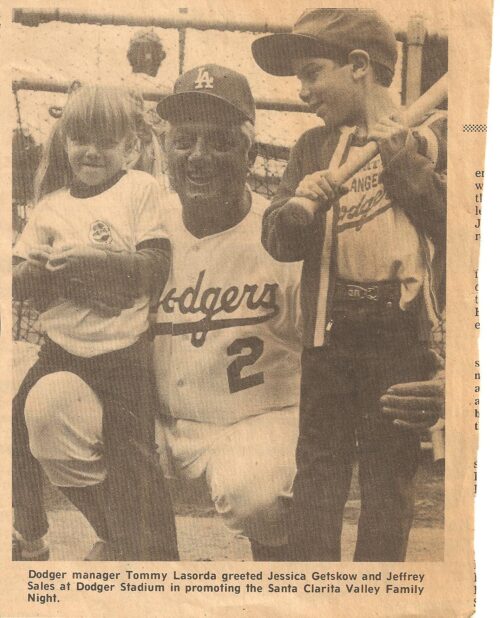 In honor of Major League Baseball's opening day, I thought I would share my little part of MLB history. See that little girl nervously picking her nails? That's me!
Back in 1978 my dad organized a fundraiser between our community and the LA Dodgers when I was in kindergarten. This is a promo photo of me sitting on Tommy Lasorda's lap!
And you wondered if I was famous.