Are you in the throes of babyhood? Take a stroll down Memory Lane with us; these posts are designed to encourage and strengthen you for whatever daze you're in.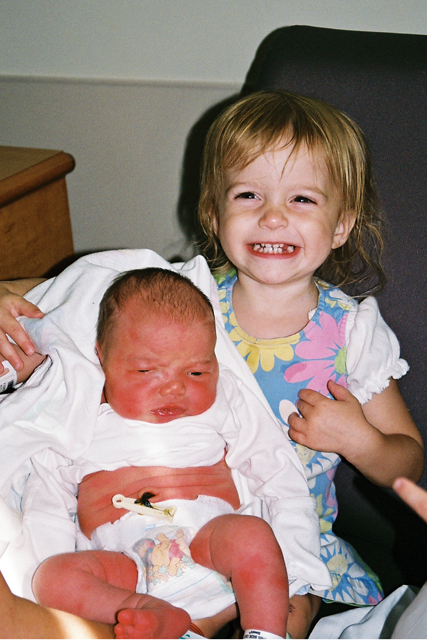 My baby, my last baby, turned six last week. It was bittersweet. Thankfully, we were so busy with the cousins and Grandpa that I didn't have too much time to get weepy.
While I expected having my sixth baby to be super duper easy — at least compared with not having a clue what to do the first few times — FishChick6 has been my most high-maintenance baby in terms of health issues. She was born with a dacryocystocele which could have put her in serious danger as a newborn. Thankfully, we got a referral to Children's ophthalmology when she was two days old.
Three months later, she had the worse infantile eczema the specialist had ever seen. A year later she began experiencing whitlow and chronic herpes on her face. A year after that came a neck injury and subsequent airlifting to the hospital. Serious food allergies have followed. To say that we have earned our white hairs is an understatement.
None of her ailments has been terminal or super super serious, but it's all been urgent enough to make my heart skip a few beats.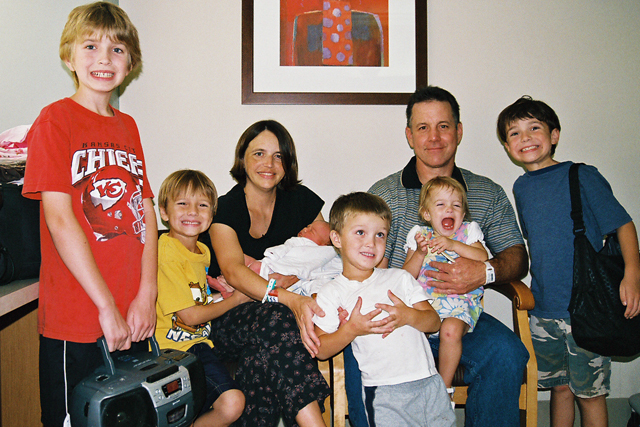 She gives new meaning to the phrase, "No one puts Baby in a corner."
If you are in the throes of babydom, congratulations! It is a wonderful, crazy, amazing journey, though it is often a hard one. God has set you on a path that will grow you, change you, and maybe even break you in parts.
But, He is faithful to put you back together. I promise.
In the meantime, check out these posts from the archives. I hope that they will give you courage and practical help for whatever baby daze you find yourself in.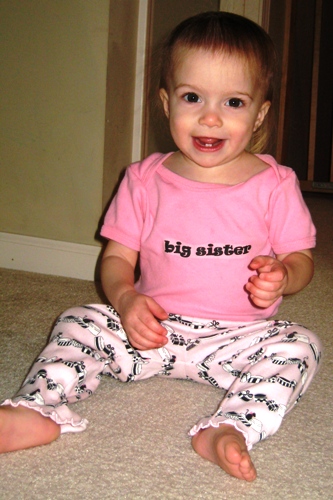 I did my childbearing in the days before pinterest. We still found ways to be creative. Check out the plentiful comments of this post to get more ideas on how to share the big news of a new baby.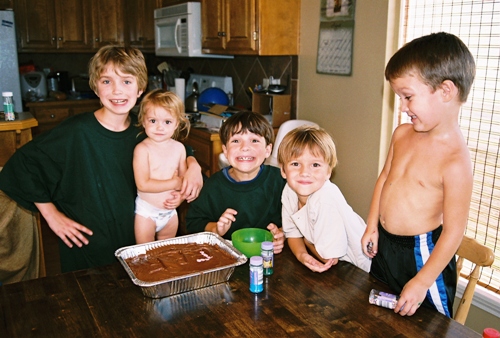 When I started blogging, I was pregnant with FishChick6. We had no idea whether we were "done" or not. We ended up calling it quits due to age and money. FishPapa is 51 at this writing. I'm 42. It was a hard call. We'd be thrilled, I think, if the improbable happened. I cried the day we decided we were "done".
This post was written before we go to that point. It's old school blogging at its finest, full of comments and introspection. If you find yourself wondering about whether or not to have another baby, I recommend reading through this series about family planning.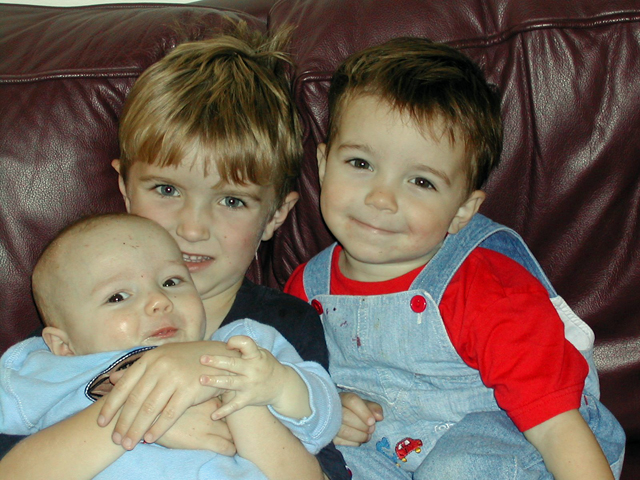 Some of you might not know that I had three miscarriages between babies 1 and 2. I would say that was a way to open my heart to taking as many babies as I could get! As a result, FishBoys 13 and 12 are only 19 months apart. In many ways, we had two babies at once.
It wasn't as hard as I thought it would be. Believe me, total strangers warned me about "how awful" my life would be once the baby came. It wasn't awful. It was challenging, but it was good, too. Here are some thoughts on having two babies.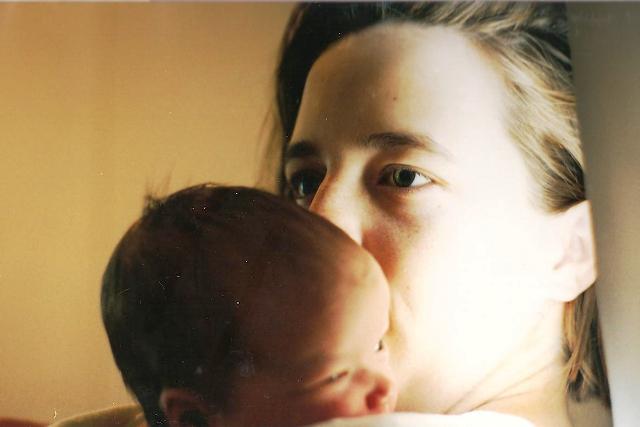 On loss and difficult births
We can't talk honestly talk about babies if we don't talk about pregnancy loss and when things go wrong. I know more than I want to know about pregnancy loss.
Life as MOM contributor JessieLeigh birthed a baby way too early; we rejoice with her that that baby is growing and flourishing. Her experience as a mom of a baby born prematurely give her great insight on What to Say to the Mom (or Dad) of a Preemie. Deanna, another Life as MOM contributor, offers great wisdom in this post about Parenting a Child with Down Syndrome. God makes no mistakes. Please be encouraged by their stories.
Feel free to share a recent post that has encouraged YOU in the baby daze.