The weekly ramble: where I blog like it's 2004.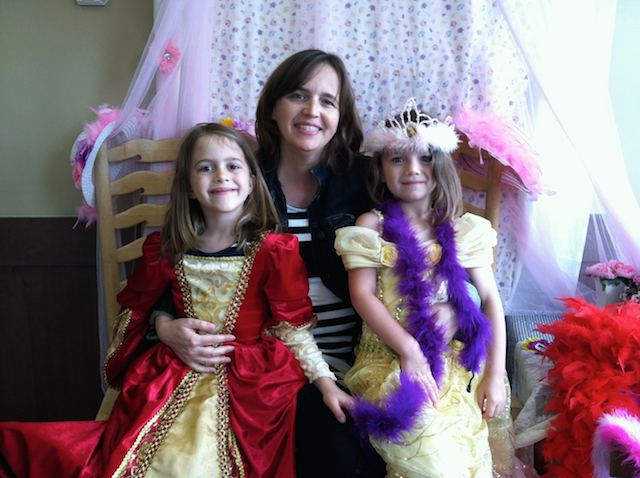 This morning the girls and I attended a Mother-Daughter Tea at a local restaurant. I told them about it last night so that they would have the fun of planning and anticipation without the impatience that comes when you have to wait too long for something. They searched out the costumes they wanted as well as their dolls and had a really fun time with it.
They were, admittedly, a little overdressed, but they had so much fun, who am I to say no? (And yes, that red gown is amazing. Gramma found it at Ross one year for a steal.)
It was a great morning out just the girls, topped off with a trip to Target and Old Navy in search of shorts and skirts for my big girl. We don't have hand-me-downs for FishChick7. The boys' stuff is now really too chunky around the waist for her, though she is thrilled to inherit certain character tshirts.
Mostly what I found at Old Navy seemed unbelievably too revealing for a 7-year old. A 2-inch inseam? No thanks. Call me a prude, but I'd rather not have lascivious men oggling her.
One fun tradition of the girls is that they take a picture with the mannequins each time we go. One day, I'll have to line them all up in a frame or something.
I was thankful to see that while Target certainly had their fair share of short shorts, they also had plenty of cute stuff that covered a little more skin. I wasn't thrilled with the neon prints; been there, done that, but we found some classic pieces that will still look good when she passes them down to her younger sister. In the end, we found three lovely pairs of shorts, a skirt, and a dress.
For her part, FishChick5 had a great attitude about not getting new clothes. We had talked about it while we sorted through the mountains of clothes in her room the other day. She also knows that someday these clothes will be hers, so she's excited all the same.
(Younger sisters out there, please do not worry. She gets lots of new clothes on her birthday and Christmas and whenever her Auntie Jamie feels like shopping. Her older sister is growing so fast that the clothes are barely worn when they are handed down. It's all good, I promise.)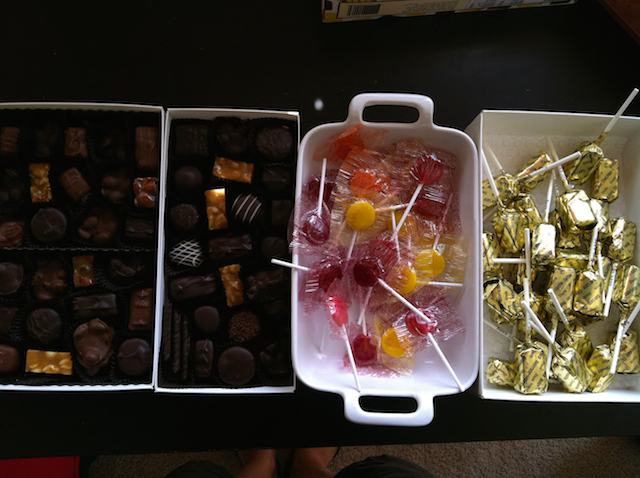 In other news, this was how we broke our sugar fast on Easter. Instead of filling the eggs with junky candy, I bought some better stuff from See's with gift certificates I'd had for awhile. I filled the eggs with strips of colored paper worth different denominations. The kids could spend their egg money on candy throughout the week, but I was the gate keeper. They were thrilled with this prospect and requested it again for next year.
Yay for doing something new, different, and successful! There's always a risk that that won't happen.
On the home front, FishPapa has been sick for 10 days now. He's on meds, but the doc's not really sure what he has. Your prayers are appreciated that he mends soon. It's no fun being sick — or using vacation days sick in bed. Bummer.
Meanwhile, here's what's been happening on Life as MOM:
And here's what's been happening on my food blog, Good Cheap Eats: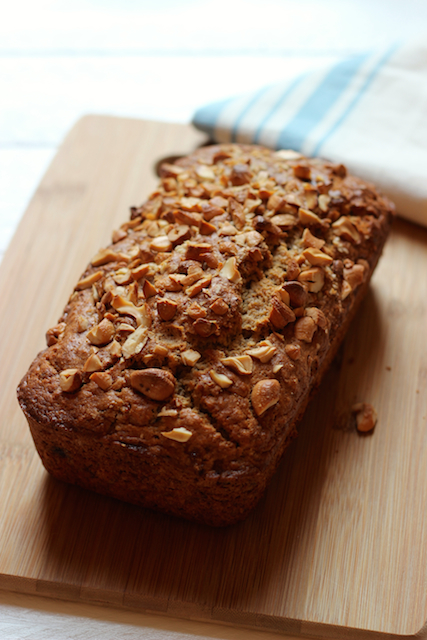 New to Life as MOM? Check out this good stuff from the archives:
Coming next week:
Booking It
On the Go Hairstyles for Moms
Protein Bars Made Easy
Let's Get Physical
Is a Shopping Service Right for You?
If you're within a stone's throw of Santa Clarita next weekend, come meet me at my book signing at Barnes and Noble on Saturday at noon or at Taste of the Town on Sunday.
Be sure to let me know what stories and articles are helpful to you and what you'd like to see more of in the coming weeks. I want to make your "life as MOM" as fun and as easy as possible.