Ready for the weekly ramble? This is the one when I share all the minutia of our lives.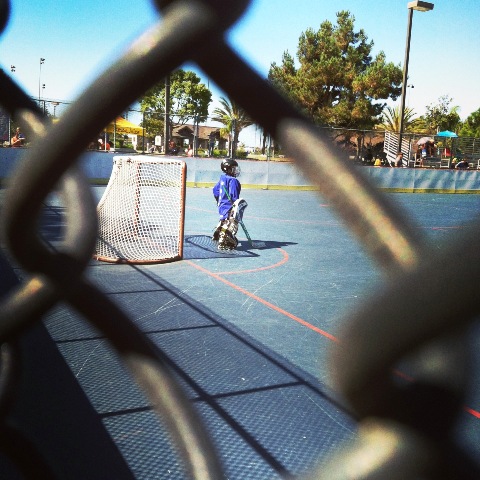 What a week! It seems like it lasted a year. We spent both days of last weekend at the hockey rink. Despite my needing to get my book done, I decided I didn't ever want my kids to feel like work was more important than the things that they were doing. So, hockey was the name of the game.
On Monday, I spent all. day. reading and proofing the book. I sent it in at about 3:30 pm. Hubs brought home Costco take and bake pizza and we celebrated by watching The No. 1 Ladies' Detective Agency pilot episode on Amazon Prime. It was different than the book. No surprise. But, quite funny.
On Tuesday and Wednesday the kids and I had scaled back school so that we could catch up on all the things that got pushed into October in honor of The Book.
Wednesday was date night. We find that the places that we really enjoy cost us about $40 to $50, but that seems terribly overpriced to us, so we're looking for ways that we can splurge at less expensive places. We went to Chipotle this week. You know I have always ordered one of two things there: either the veggie or the carnitas. Oh, I might vary it from salad to bowl to taco to burrito, but it's basically ALWAYS the same: black beans, fajita veggies, mild salsa, cheese, lettuce, and guac.
You'll be happy to know that I shook things up this week and got a salad and actually tried the salad dressing. It was amazingly good. I might need to try to make it myself. In the end we spent just shy of $17, which is not bad when you compare it to the $50 we might have spent elsewhere.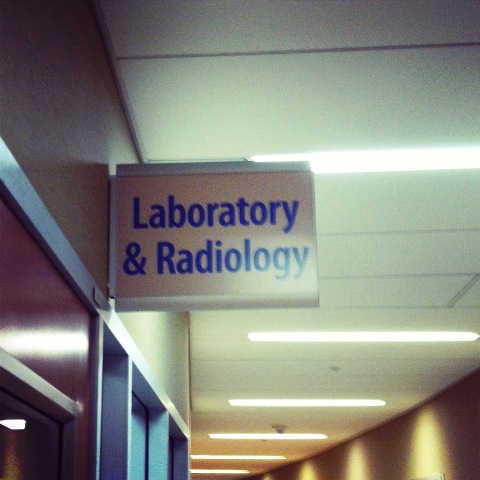 On Thursday, I met my new doctor. And I am so thrilled that she listened, took me seriously, and is determined to find the cause of my hip pain. It's a little non-textbook in that it's not really my hip, but more my outer pelvis. And it's not reacting the way she would expect it to. No matter she ordered xrays and physical therapy. WHAT? No blind prescription for anti-inflammatories?! (That's what my old doctor did the last two times I saw him.) Needless to say I'm thrilled that she is going to try to solve the mystery of this pain that has lasted for 17 months.
Also on Thursday, I took FishChick for her peanut butter challenge at the allergist. They swiped her lips with just a little bit of peanut butter, and within five minutes she reacted. Well, that's conclusive, isn't it? So, peanuts and walnuts are off the table. It's not a "huge" deal, in that nine months ago, they were off the table. It was only that one pediatrician said it was fine. When it wasn't. So, now we know for sure.
(Can you tell I'm not thrilled with the medical care we have been getting over the last few years? I am moving everyone's primary care this month. And I have a date with Healthgrades and co. to write extensive reviews about the doctors we've seen, the good, the bad, and the ugly.)
My girl was not thrilled that we had to wait at the pharmacy to fill all her prescriptions. I was stunned at the price of one of them. (Note to self: always ask the doc for generic formulas!) But, it's a small price to pay for her safety. If something were to go wrong and I didn't have the right meds, I would be regretting not making the investment. So, we did, and are thankful for good medical coverage.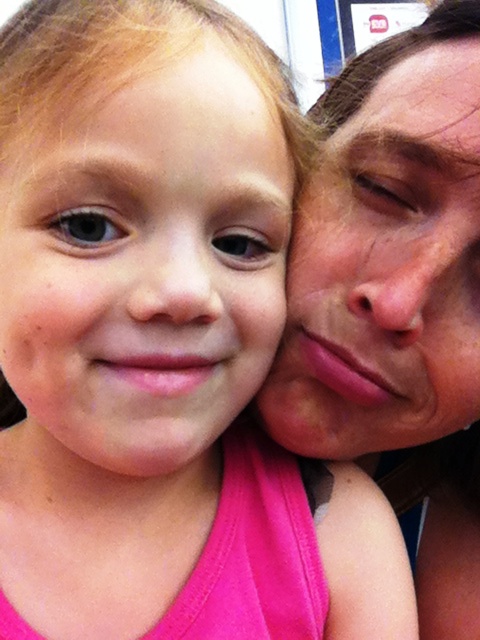 This is us waiting at the pharmacy, killing time making funny faces for the camera.
Anywho, Friday was uneventful, except that I broke my week-long gym fast. The doctor emphatically told me not to quit. Oh, and I cleaned up this mess.
So there we are. Today we're all hockey all afternoon. But you probably knew that already.
Meanwhile, here's what's been happening on Life as MOM:
Coming next week:
another printable Weekly Meal Plan
Falling for Fun
Kitchen Time Savers
Join the Prep Squad
Be sure to let me know what stories and articles are helpful to you and what you'd like to see more of in the coming weeks. I want to make your "life as MOM" as fun and as easy as possible.