A Fall Wreath Paper Plate Craft
As an Amazon Associate I earn from qualifying purchases. For more details, please see our disclosure policy.
The following content is sponsored by Elmer's Products.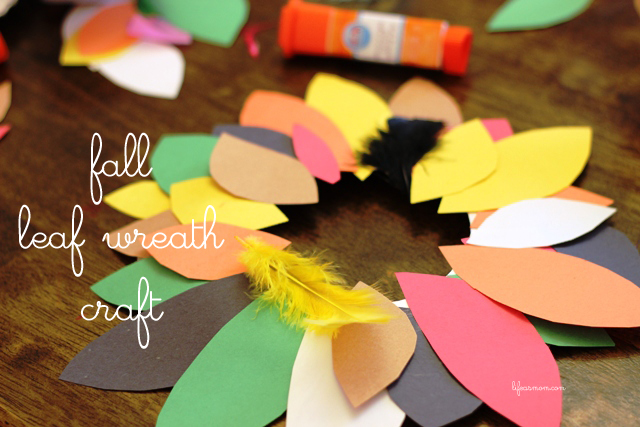 My mom was a kindergarten teacher when I was born. That means that my preschool and early elementary years absolutely rocked on the craft front. My mom always had some type of imaginative play or art activity for us to do.
And she was pretty free wheeling, too. She didn't hover over us and insist that we do it her way. We were free to explore the medium, get creative, and do our own thing, if we wanted to.
I didn't understand this concept until I was a parent with my own kindergartner. Who didn't want to do the art project the way I wanted him to. It was interesting. I'll leave it at that.
Then I learned to provide direction, provide materials, and then let the kid be.
Thanks to Elmer's, who sent us a fun craft box full of items to explore, I had a chance to do all the above recently.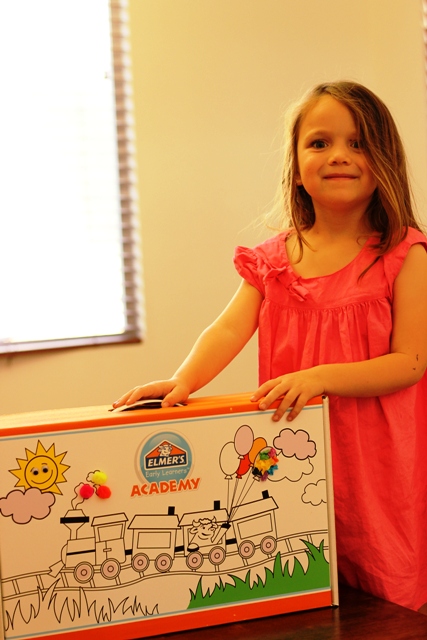 FishChick5 was thrilled. Not only did the box look super enticing, but it was filled with really fun stuff to create with, including Elmer's Early Learners Glue Stick and Glue Pen as well as feathers, construction paper, colored tissue paper, paper plates, and an assortment of other craft items.
Having a box of art supplies at the ready is the ideal rainy day/snow day activity. I've found that if my kids are handed an assortment of crafty stuff, they will entertain themselves for hours.
But direction is good, too. This week we made a fall leaf craft. Unfortunately for my kids, the leaves don't change colors much here in Southern California. At least not the way they do back east. So, we played with paper leaves. I'm sure you could try this same craft with real leaves as well. My girl and I had a big talk about the different colors of the leaves and the colors they change during the seasons.
A Fall Wreath Paper Plate Craft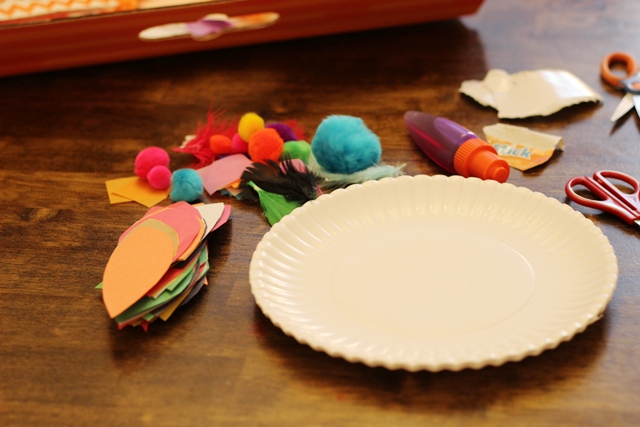 Cut simple leaf shapes from a number of different colored papers (red, orange, yellow, green, brown, black, and white) and in two different sizes. This way you can practice sorting by sizes and color before you assemble the wreath.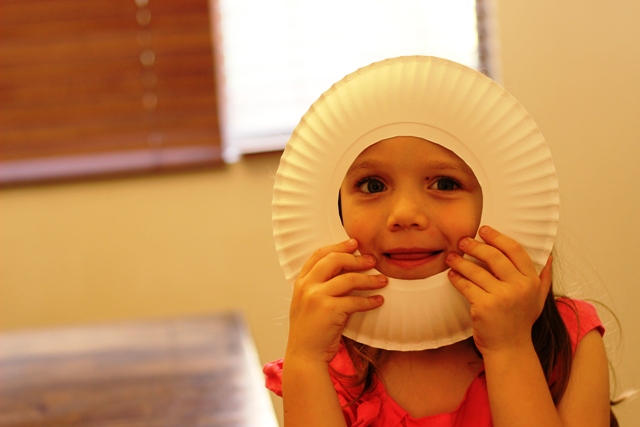 Cut out the center of the paper plate to create the base of the wreath.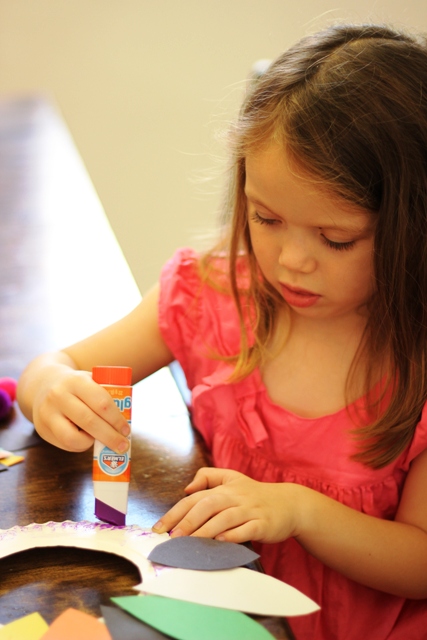 These new adhesive products are perfect for small hands. My girl was glueing like a pro. The glue stick is super easy to use because of its triangular shape and slanted tip.
Let your child layer on whatever size color leaves he or she would like. We aimed for covering the paper plate as best we could. This activity lends itself well to creating patterns and sequences as well as sorting colors and sizes.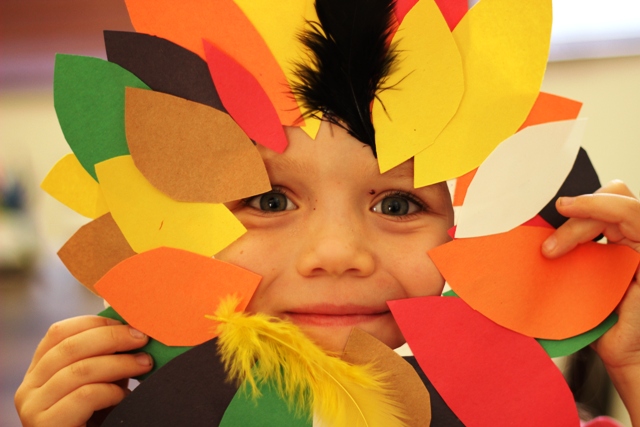 FishChick5 wanted to add the feathers on for bling. Like I said before, feel free to let your kid explore the medium and try different things.
Want more craftys for kids?
Join me and the Elmer's crew for a fun twitter party on Wednesday, October 16, 2013 at 5pm PST/8pm EST. We'll be chatting about crafts you can do with supplies you have lying around the house. (My favorite kind!) There will be prizes, too, so hop on the old Twitter and join us. Follow me @fishmama. Check out the hashtag #ElmersEL.
Ready to fall for fun?
This post is part of the DIY on a Dime: Falling for Fun series. Check it out for all kinds of budget-friendly, family fun ideas to celebrate one of the most beautiful seasons of the year.
Disclosure: I have received financial compensation as well as sample product from Elmer's . All opinions are my own.