Time for a Nice, Cool Cup of Grace
As an Amazon Associate I earn from qualifying purchases. For more details, please see our disclosure policy.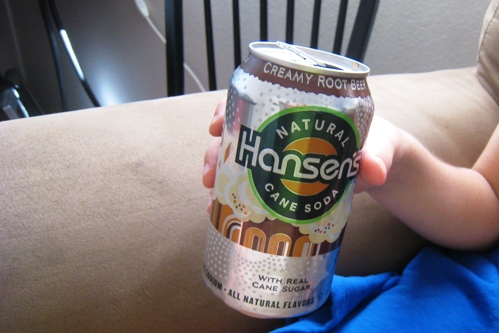 Recently, my eight-year spent a day of struggling. I don't even remember what the struggles were. I just remember he growled a few times. He might have given the ugly look to each and every one of his siblings. It was clear he was frustrated.
When he punched out the window screen, I knew we needed to talk.
No fears about the screen, it just popped out of the window casing. His brother reinstalled it in a matter of seconds. It was the passion behind the punch that concerned me. Mr. 8 headed to the office for our talk.
He thought he was getting busted and was warming up for his "This is the worst day ever" chant. He didn't know that I had stopped in the kitchen first to grab a cold rootbeer.
To share.
He looked rather perplexed when he saw me pop open the can, pour some out, and hand it to him. No, no, no. I don't deserve that, he wailed.
I know. But, none of us really deserves the good things God gives us. He gives them to us, sometimes even when we've done wrong things, to remind us that He loves us, and that Jesus already paid the price for our sins. He knows we can change because of what He's already done.
We talked for awhile, drinking our soda, chatting about what went "wrong" in the day, praying together, and looking for solutions and ways to redeem the day. He knew he had done wrong and he was sorry for it.
Did he deserve correction? Yes.
Sometimes "correction" is best served in a nice, cool cup of grace.