7 Ways to Trick Yourself into Thinking Housework is Fun
As an Amazon Associate I earn from qualifying purchases. For more details, please see our disclosure policy.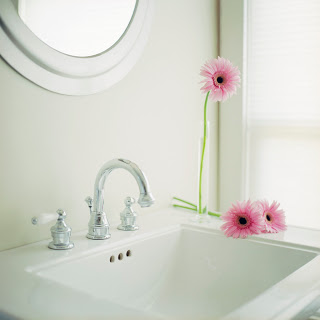 A few months ago I reviewed this great book called Queen of the Castle. I remember thinking at the time how much it resonated with me. I felt like I had found a kindred spirit of sorts. So how happy am I that Lynn Bowen Walker is guest posting today?!
Today you'll get to hear from Lynn as she advises us on "7 Ways to Trick Yourself into Thinking Housework is Fun." Love it! I trust that her words will bring a smile to your face.
If the sight of a perfectly ordered pantry or a carpet with freshly vacuumed swirls makes your body quiver with joy, you can probably stop reading right here. You have no need to fool yourself into doing housework because the shining, gleaming result of a clean home is, for you, reward enough.
But if you're like the rest of us – and you don't notice the mess around you until the doorbell rings and you have to navigate your way through socks and Legos to answer it – then read on.
Being nowhere near a domestic diva myself, I have had to come up with all kinds of ways to fool myself into doing the necessary jobs. One of the best strategies I've found is to convince myself that cleaning time is party time.
Cleaning is going to be fun! Here are seven tricks that have worked for me in making housework a bit more merry:
1. Stage a decluttering scavenger hunt. Set the timer for 15 minutes and hunt out items to throw away in one of the following categories: outdated coupons; extraneous fast food ketchup and soy sauce packets; pens that no longer work; clothing that's beyond repair; food in the refrigerator that's past its prime. For a list of highly scavengeable items, see this page on flylady's website:
2. Put two damp rags under your feet and skate around the kitchen floor. Encourage kids to help. Set them loose in bathrooms or laundry rooms, too. (You may need to sweep first.)
3. Do your skating, dusting, scrubbing to rousing show tunes, cranked up loud. If you have no rousing show tunes, get thee to a library, quickly, and check some out. Marches work, too, as do symphonies. If you have a rarely used record player, all the better. When I drag out my King and I album, my body knows it's time to boogie with the dust rag.
4. Combine things you find appealing with tasks you least enjoy. I love to bake, so I'll make a deal with myself that while the mocha turtle brownies are in the oven, I'll vacuum. (Make sure to bring a timer with you throughout the house so you don't end up with charred mocha turtle brownies.) Brightly colored file folders may make you happy to file, or listening to a favorite podcast on the computer
may be great incentive as you dust. (For more on this, read Time Management for Unmanageable People by Ann McGee-Cooper with Duane Trammell.)
5. Wear bright colors as you clean. If you don't have anything suitable, consider heading to a secondhand store or garage sale to see what you can get for under a dollar for just this purpose. (It could also be a colorful scarf tied around your hair, or a bright, funky pair of socks.) And remember: you're not allowed to wear your crazy clothes unless you're hanging out with Mr. Clean.
6. Good smells equal good times. One of the first things I do when I'm headed for a serious bout of cleaning is light a scented candle or two. It makes the air smell good and the atmosphere festive. Also, make sure you like the scent of the cleaning products you use. I love the smell of lemon, for example, and I just learned that a lemon slice sprinkled with salt can help remove the lime deposits left around sinks and faucets. Now I can't wait to attack all those hard-water-spotted faucets in my house with my newfound, wonderfully scented home-grown product.
7. Give yourself a pedicure and tell yourself you are simply vacuuming to kill time until your toes are dry. Pat on that facial mask that's been lounging on your bathroom shelf for too long, and clean the bathroom as it's drying.
And just as soon as you rinse off that facial mask, tell us:
What are some of your favorite ways to trick yourself into doing housework?
* * *
Lynn Bowen Walker is the author of Queen of the Castle: 52 Weeks of Encouragement for the Uninspired, Domestically Challenged or Just Plain Tired Homemaker. She has a recipe blog at Queen of the Castle Recipes.
Copyright (2009) by Lynn Bowen Walker. May not be reprinted without author's permission.