Common Sense Ways to Prevent Lice
As an Amazon Associate I earn from qualifying purchases. For more details, please see our disclosure policy.
It's sad, but true. Head lice outbreaks can pop up in school. Life as MOM contributor JessieLeigh Smith has some great tips on how to prevent lice from hitting your household.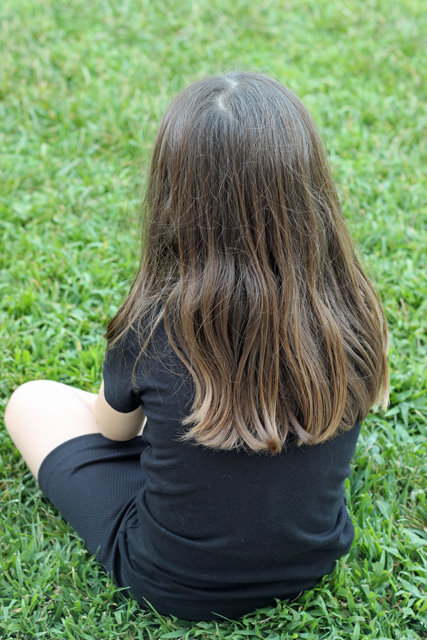 A new school year has begun! This means we will all soon be getting lots of things from the school– homework papers, permission slips, report cards and, oh yeah, notifications that lice has been found in the classroom.
Even though I know, logically, that lice is treatable and in no way the end of the world, I must admit I still feel all itchy and creepy and crawly when I see one of those notices. I breathe a small sigh of relief when I determine it was found somewhere other than my kids' classrooms, though I certainly know there are no guarantees where those pesky buggers will show up next.
The fact is, despite many preconceptions, lice are more attracted to clean, smooth hair than dirty, oily hair. The cleanest, most immaculately kept child could be the one targeted by the little pests. No one is immune or exempt– lice infestations can truly show up at any time in any community.
That being said, there are steps you can take to try be less of a target. Here are some options to try if your child will be off at school or in another environment where the spread of lice is common or prevalent:
Use products containing tea tree oil.
Numerous studies have shown that tea tree oil is very unattractive to lice. As a result, there are many products on the market containing this essential oil, sold for the express purpose of repelling lice. It's easy enough to find shampoos and sprays with tea tree oil– both Walmart and Amazon carry numerous products to this end.
Already have a favorite shampoo? No problem. Tea tree oil is readily available and affordable and is considered a very "kid-safe" treatment option. Simply add 10-15 drops of tea tree oil to 8 oz. of your favorite shampoo and mix well. The oil can also be added to a leave-in conditioning spray for added protection.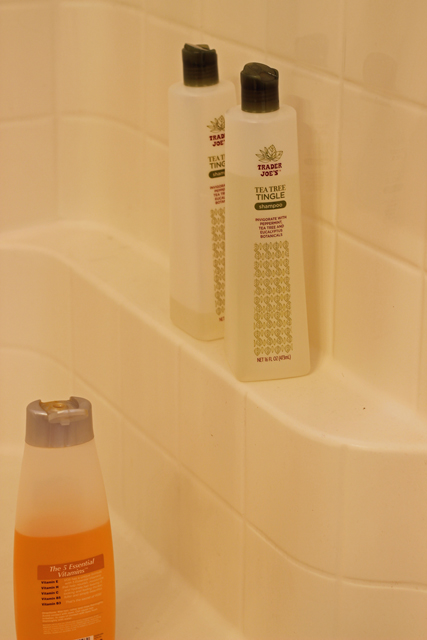 Pull it back.
Long, flowing hair provides too much access opportunity. The longer and fuller the hair is, the more places the lice have to climb on. Especially during times when you learn of outbreaks, it's best to keep hair pulled back securely. Braids, French braids, buns, and twists are all great ways to keep those locks back and under wraps. The less left hanging down? The better.
Spray it down.
Remember how we talked about lice liking clean, smooth hair? It's true. They're actually not attracted to greasy, dirty, or sticky hair. Because of this, styling products can be helpful in keeping them away.
While my children really do not need or use hair spray on a regular basis, I do give them a quick spritz of the stuff when I learn that lice is going around the school. That simple coating provides one extra layer of protection and it's something many people already have in their homes.
Don't share hats/helmets/hair accessories.
A list of prevention tips would be remiss without this one– remind your children that, while sharing is great, they shouldn't share hat, helmets, or hair accessories. This can be easier said than done when your little ones are on sports teams or in classrooms with dress-up stations.
Still, it's a best practice that will help minimize exposure since lice are transmitted through head-to-head contact or the sharing of items worn on the head. Spraying helmets or shared accessories with a solution of tea tree oil, witch hazel, and water may help with prevention, but the best way to prevent spreading is simply not to have multiple children wearing the same item.
Bag it up.
If children keep their hats on side-by-side hooks at your school– a rather common practice– the lice can transfer from one to the next. The best way to keep that from happening is to provide each child with a sealable plastic bag in which to store any hats, ear muffs, scarves, etc. that are worn on the head.
Keeping it sealed will prevent the lice from being able to climb on to another child's gear. Barring that, teaching the children to store all accessories by stuffing them into a sleeve of their jackets can help minimize spreading and doesn't require any extra materials.
As I said at the beginning of this piece– lice is truly NOT the end of the world and it is absolutely treatable. Following good prevention protocol can help keep your household lice-free, but it's no guarantee.
If, despite your best efforts, someone in your home still winds up with these little pests, don't panic. There are numerous over-the-counter products, prescription treatments, and at-home treatments to help rid your child and your home of the unwelcome guests.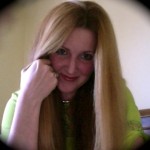 – A mother of three, including a 24 week preemie, JessieLeigh is a determined advocate for even the tiniest of babies.