Travel Books You Should Know
As an Amazon Associate I earn from qualifying purchases. For more details, please see our disclosure policy.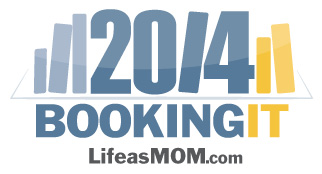 Booking It is an online book club where we share the good reads we've found in the previous month. We've found that over the years we've discovered some great new books thanks to this monthly book share. Carrie and Anne are my fellow bookworms and help round out the selections.
Jessica read: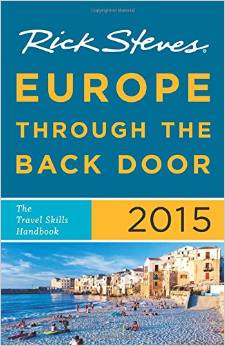 by Rick Steves
For the last six months or so, I've been reading all kinds of travel information, in preparation for our trip. One name that kept coming up in my budget research and among conversations with Life as MOM readers was Rick Steves.
I WISH I had known about this guy twenty years ago when I made two back-to-back trips to France. Not only is he budget-minded in his recommendations, but he also makes Europe a habit, something I wish we had been able to pull off a long time ago. Here's hoping we're not too late to get a few European tours under our belts while the kids are still young.
One book that I've been getting a lot out of is Rick Steves' Europe Through the Back Door. I bought it on Kindle when you all first mentioned it. It's been an invaluable source of information. I highly recommend it.
Carrie read: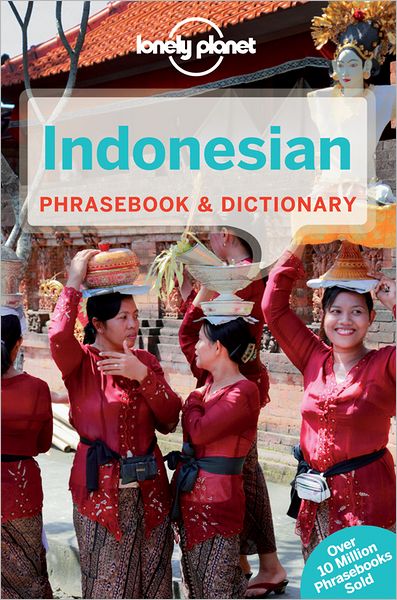 by Lonely Planet Staff
Okay, so I'm cheating a bit and not necessarily recommending any one travel book, but I am highly recommending the pocket-sized phrasebooks from the team at Lonely Planet. No, they will not make you fluent, and no, people may still not understand you and will most certainly laugh at your accent, but they do give you a starting point.
When my husband and I were moving countries every 3-6 months, I survived with the help of these little books. Knowing we wouldn't have the time or luxury of attending language school, we relied on the universality of English… and the convenience of these little pocket phrasebooks. I might not have been able to carry on a meaningful conversation with someone in Indonesia, but I could at least tell them at the market that I wanted to buy one pumpkin, even if it came out sounding like, "Want me pumpkin one."
Lonely Planet does a good job of sticking to the basics that will get you around, phonetically showing how a word should be pronounced, and best of all – it's a real book, so no need to worry about your phone battery dying right in the middle of your lunch order. 🙂 Over the years, our travel list has shrunk, but these little guides always find their way into my carry-on. Bon voyage, FishFam!
(Note from Jessica: You convinced me, Carrie. I bought one for the kids.)
Anne read: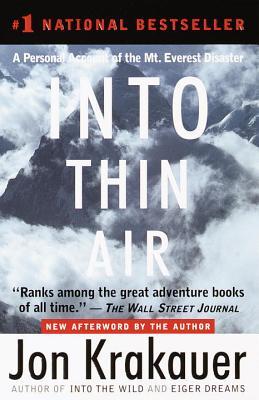 by Jon Krakauer
Krakauer's modern classic, Into Thin Air, is always shelved with the travel books, but reading it convinced me there are some adventures I'd rather experience vicariously.
Krakauer climbed Mt. Everest while on assignment for Outside Magazine in 1996. The planned story was about tourism on the mountain, but the focus shifted abruptly when 8 people died on the mountain the day Krakauer summited. (A total of 15 climbers died that season, a record that lasted until last April's avalanche established a new grisly record.)
Krakauer lived to tell the tale of what it was like on the mountain that May, and gives readers an incredible taste of what it's like on Everest (and not just on the disastrous days). A first-class adventure story, and one I keep coming back to. It's that good.
What have you been reading?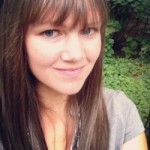 – Anne loves strong coffee, long books, and big ideas. She puts a timely spin on timeless women's issues at her blog Modern Mrs Darcy.
For more of Anne's book recommendations, check out her new 2014 summer reading guide here to find out which breezy novels, nerdy nonfiction, and gripping books are best for the beach this year—or your own backyard.
– Carrie adores culture, coffee, books, British mystery shows, Parisian cafés, and her husband of 14 years. She's spent time in Africa, southeast Asia, and Alaska, and now works from home as a social media book launch specialist.
Follow her Busy Nothings page on Facebook for "in the moment" thoughts, and occasionally find her blogging at Carrie's Busy Nothings.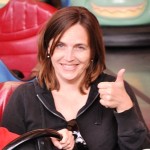 – Jessica is a married mom of six kids, aged 5 to 17. Most can read independently which means the homeschool experiment is working – at least on the literacy front.
She has been a lover of books for 40 years and counting. We won't count the first year of life. She runs this here show called Life as MOM and also posts all the food things over at Good Cheap Eats.
Tell us what YOU'VE been reading.
Leave a comment or a link below. Please be sure to link back here so your readers know where to find the party. Share your recent book reviews with us!