Bookin' It: How to Find a Good Read
As an Amazon Associate I earn from qualifying purchases. For more details, please see our disclosure policy.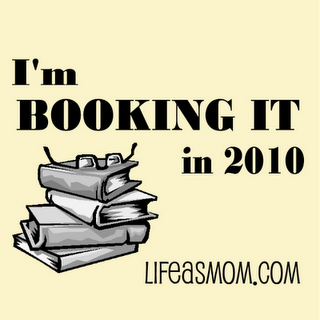 Want to save this post?
Enter your email below and get it sent straight to your inbox. Plus, I'll send you time- and money-saving tips every week!
Earlier in the month, I shared with you how I'm on a journey to read more real, live books in 2010. Many of you shared your reading plans for the year. I found more interesting books to add to my list. Yeah! It's never too late to join in, so I thought I'd throw this little reminder out there.
Have you read any good books lately?
Sometimes I can get in a rut and it's hard to find something good to read. In times like these, it helps to know where to look. If you're stuck for a good read, think about some of these sources:
Your own bookshelves – I headed to our bookcases one afternoon and pulled all the volumes that looked interesting that I hadn't read before, had always meant to read before, or wanted to read again. I was amazed to find eight books that I could add to my list! Shopping at home – go figure!
The library – Take a night off (that means without children) and spend a few hours at your public library by yourself. I bet you don't do that too often! Walk up and down the aisles of the adult section (yes, Virginia, it does exist) and pull whatever looks interesting to you. It's free to check them out and you can always bring them right back if they turn out to be duds.
The advice of friends – What are your friends reading? Ask if they can recommend something they've enjoyed reading recently. Better yet, inquire what are their favorite books of all time. You may discover some real gems this way.
My reader's reading plans – Wow! Good stuff here and varied, too. Nice to see we're not all the reading the same things. Variety is the spice of life. You may be surprised to read something that would not otherwise cross your path.
Reading lists – Believe it or not, people and organizations regularly compile lists of books according to interests and topics. Some you might want to check out:
NEA's 100 Best Books for All Ages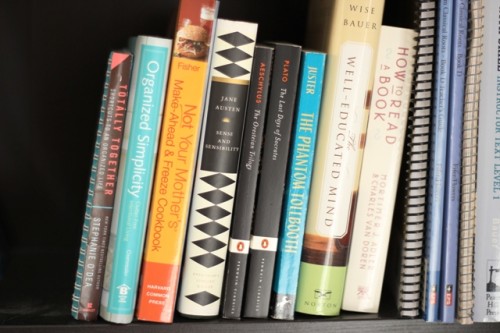 Next week – Tuesday the 9th, to be exact, we'll share what we're reading. I'd love for you to tell us your reading plan, offer a book review, or even submit a question if you're looking for a certain kind of book. We moms need all the help we can get, especially if we want to Book It in 2010.
Until then, tell me, how do you go about choosing good books?