Building a Beautiful, Budget Wardrobe
As an Amazon Associate I earn from qualifying purchases. For more details, please see our disclosure policy.
Creating a budget wardrobe doesn't resign you to discount store knock-offs. With a little savvy planning and shopping, you can dress for success without a lot of expense.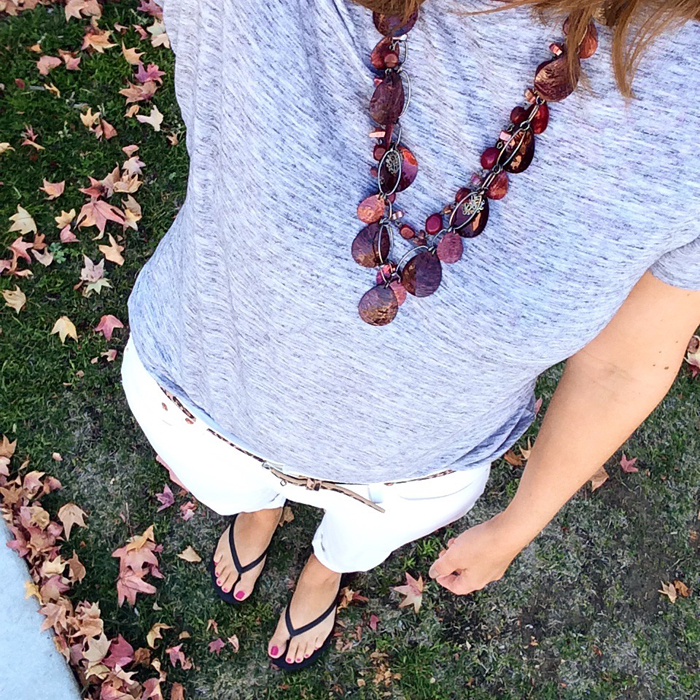 Tshirt and FlipFlops: Old Navy; Jeans: Kohls clearance; belt: ThredUp; necklace: gift from 2010
Building a beautiful wardrobe is probably not hard. Given an unlimited clothing budget, one could shop till she drops and come out at the end with clothes she loves. Maybe. If she could find them in the over-stuffed closet of trial and error.
Building a budget wardrobe that one loves and wears takes a little bit of finessing. Nothing on a budget ever came easy, except for maybe ramen noodles. In the end, however, having a closet of clothes that you love — and that didn't break the bank — is worth its weight in gold.
A budget wardrobe you love is possible. Here's how:
Building a Beautiful, Budget Wardrobe
Over the last month or two, I've been actively fighting the frump. I've tried to stick to my general Life-Changing Magic principles and not keep things that I don't love or use. While I am buying instead of decluttering, this means that I choose carefully and return to the store anything that doesn't really hit home.
I've made a lot of returns.
I can also stand in my closet and see a myriad of clothing combinations that I not only love, but feel confident and stylish in. Here's what I've learned thus far about building a budget wardrobe:
Have a plan.
Like all things financial, building a budget wardrobe requires some planning. You must determine what you can spend as well as what you will buy. Basically, you need a budget and a shopping list. And you need to make those jive.
First step: create a budget. It's all too easy to spend more than you can afford. Consider how much you can allot for clothes shopping. My husband, wise man that he is, has always encouraged me to invest in clothes, so he named a generous number for me since he knew I would probably undercut myself. Work within your means to come up with a clothing allowance.
Next: Make a plan for shopping. If you've been following the Frump series, you already know that I invested in two capsule/style challenges to guide my shopping: the Basic Starter Capsule and the Fall Style Challenge. These have proven to be invaluable to me in looking for pieces that are stylish yet classic and knowing what to do with them once I get them.
You might build your list in a different way. Browse Pinterest to see what you like. Do a search for "capsule wardrobe" or "classic basics" and you'll find a bazillion ideas, like this. Consider what basics you'd like to add to your wardrobe and write those down.
Once you have your budget and your shopping list, you can work within those parameters to build your budget wardrobe.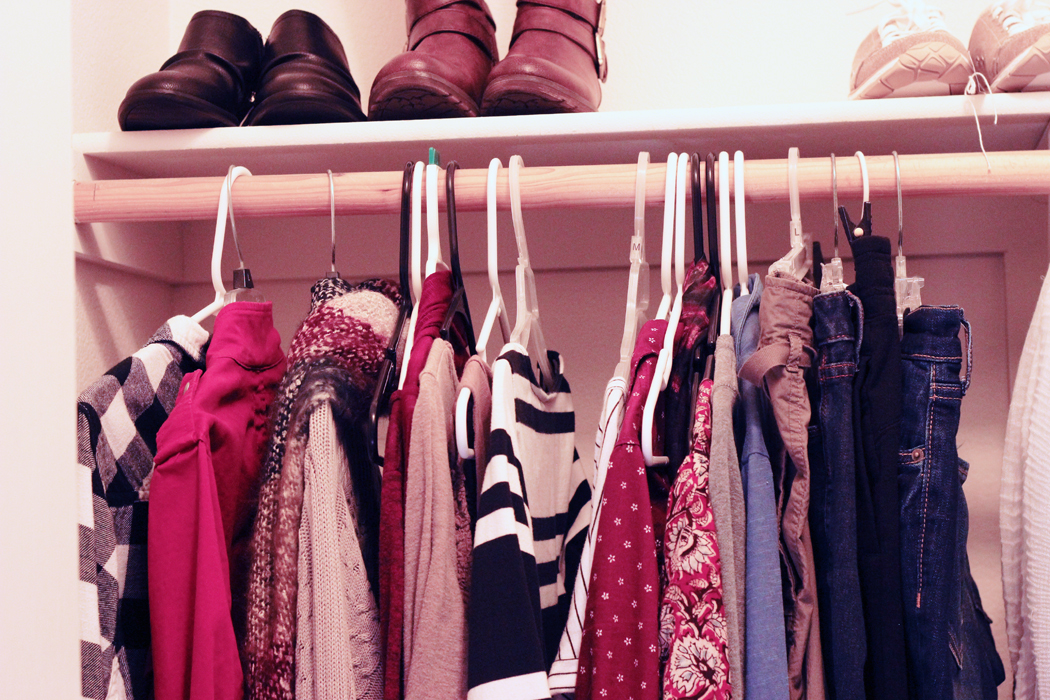 Shop your closet.
But before you head to the stores, shop your closet! What do you have already that can serve your purposes? Chances are you have more than you think. Start clearing things out so you can see what you have. Ditch what you don't love. Better yet, sell it.
(Yep, I didn't know this, but you can sell your used clothing to ThredUp. You might not get a ton, but you'd get more than the thrift store will give you, and that can help fund new purchases.)
Once you've cleaned out the clothes you don't love, you'll be better able to see what you do. Compare this to your shopping lists and see what you really need. Start building outfits based on the pins or style sheets you admire and you'll see even more possibilities.
When I did this, comparing the capsule lists to what was actually in my closet and building sample outfits, I found that I was missing a lot of basic pieces, neutrals that could mix and match well. I had fallen into a blue jeans and colored tshirt rut.
Studying my closet has given me very clear ideas of how I want to build my wardrobe in the coming months as well. I have been looking through last year's Winter Style Challenge and building outfits from my current winter pieces, some of them more than 12 years old. This gives me an idea of what pieces to look for on sale in the coming months.
Try second hand.
I have never been a thrift store shopper. I don't like the smells or the atmosphere. Friends and family rave about it, but I had basically resigned myself to the idea that second hand clothes were decidedly NOT for me. I even tried ThredUp.
In a nutshell, ThredUp is an online thrift store. Folks sell their stuff to ThredUp who in turn photographs it and assesses its condition. You can easily sort and search through the collection by size, style, color, even designer or brand. Click, ship, and have your clothes delivered for a fraction of the price you would pay for new.
ThredUp is a more streamlined way of thrifting — except that your clothes still arrive smelling like fabric softener or Gramma's basement.
Maybe I have extreme olfactory senses? Read my review of ThredUp here. Spoiler: I decided it wasn't for me.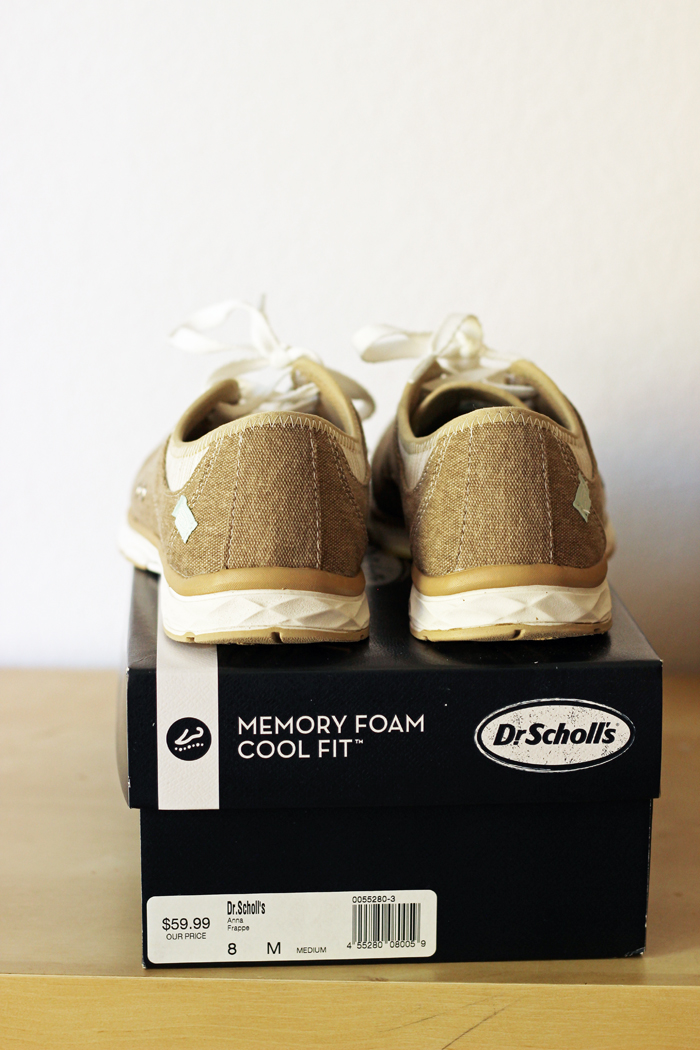 Never pay full price.
My general MO has been to avoid buying clothes until I really needed them and then run to the store and buy a bunch of stuff in one fell swoop. Guess what? I paid too much.
In researching different stores: Loft, Old Navy, Gap, Nordstrom, Banana Republic, I've realized that you never have to pay full price, even at fancy stores, unless you're desperate.
Sign up for emails and they will send you coupons and discounts right and left. Of course, you need to filter the emails and resist temptation when you don't have the funds, but it's amazing how if you're patient, you don't have to pay full pop. I got this jacket (love at first sight) for 40% off because I was patient.
Likewise, stores like Marshalls, Ross, and TJ Maxx sell new, name brand clothing for a fraction of its original cost. If you're patient and not in a hurry, you can find exactly what you're looking for for a great deal. I was looking for moccasins for my girls and the best price I could find was $25. At Ross, I found both girls a pair for $12.99 each. Boom.
The shoes pictured above? I would never in my life pay $59.99 for them, cute though they may be. Instead I shopped online with a coupon and a sale. I paid about $30. I also shopped through Ebates and got a rebate.
Use Ebates.
Ebates is an online referral site that gives you cash back on online purchases. I've been using the Ebates shopping portal since 2008. In that time I've received almost $700 in rebates for online shopping I was doing anyway. Your prices don't change. So, if you're going to do online shopping, Ebates is a great first stop.
Now through the end of the year, you can get a bonus $10 for signing up with Ebates and making your first purchase. If you're doing any online shopping anytime soon, this is a no-brainer. If you're not sure where you want to shop, be sure to check the "double cash back" stores first to see who's offering the biggest rebate. Little bits add up in good savings.
Don't buy things you won't wear.
It is little-heeded fact that if you buy things that you won't wear, you're wasting your money. Says the girl that is sending ThredUp two Lands End shirts that are practically brand new because I washed them before I decided that I really hate them.
Certainly, this takes some trial and error to learn what you like and don't like, but once you know, let your clothes conscience be your guide!
Know your limits. I know that I don't love scarves hanging around my neck, unless it's snowing outside, so I'm not throwing money at that trend, no matter how much I love the look on a pin board. I've got a few to experiment with, but I'm not investing more until I find a style that feels comfortable to wear.
If you choose to try the trend, save the receipts and don't clip tags until you're sure you're committed. Return anything you don't absolutely love.
You can build a beautiful budget wardrobe with some savvy shopping and patience. If you've got some pet strategies, I'd love to hear them.
How do YOU build your budget wardrobe?