Is a Personal Shopping Service Right for You?
As an Amazon Associate I earn from qualifying purchases. For more details, please see our disclosure policy.
I know personal shopping can work. One instance worked for me. I know a shopping service can work for some people. It works for my friend. But does it work for you?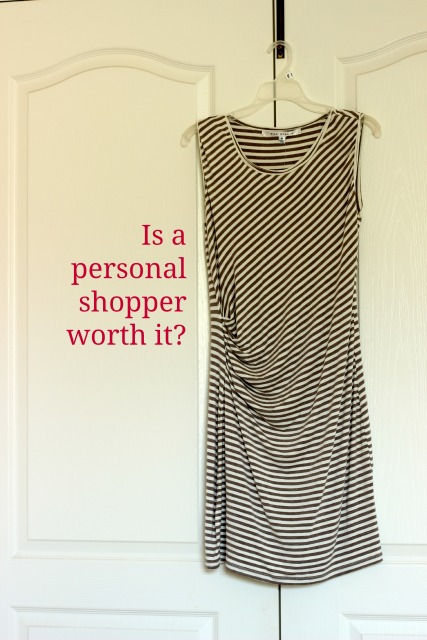 Yesterday after I got my hair cut, I stopped at a department store outlet to do a little shopping. Since I have two book signings this weekend in 90+ degree heat, I thought it might be good to have a light and breezy summer dress to wear.
Oh my! Now I finally understand Cathy. I grew up reading that comic strip faithfully every day, back when newspapers were the norm on the kitchen table and I looked like this. I just didn't "get" that dressing room defeat. Six babies and perimenopause and I now get it. Oy!
I tried on ten dresses and brought home one. I'm not quite sure about the colors in the dress (pictured above), but the style is right to help disguise my pooch a bit.
(I also bought a spanx-style slip that I will be returning. I tried it on at home and it didn't really do what it promised, except for make me feel unbelievably uncomfortable.)
Finding the right clothes can be really trying.
How many times have you wasted time flipping through the racks or clicking page after page of an online store, only to come away empty-handed? How many times have you tried on a stack of clothes only to sheepishly hand them back to the dressing room attendant: Sorry I made all that work for you. A savvier fashionista might have known it wouldn't work on me, but there we are.
Clothes shopping can be costly in more ways than one.
If we're not overspending, overbuying, or buying things that don't fit quite right, we're spending time to find the right thing. That's time we could spend another way. One solution is to get some help.
Girlfriends are awesome people to shop with — if they will be honest, have a little fashion sense, and know your style. That can be tricky.
Salespeople can be uber-helpful, particularly if they don't work on commission, but genuinely want to help. My favorite pair of jeans is one that a salesgirl at Kohls helped me find. She went back and forth from the dressing room to the sales floor until I had a pair that looked and felt right. She had good fashion sense and a desire to help me.
Paying someone is also another option. I've noticed this trend of personal shopping services or trunk deliveries online. Pay a few, fill out a survey, and receive a box of clothes that may or may not work for you.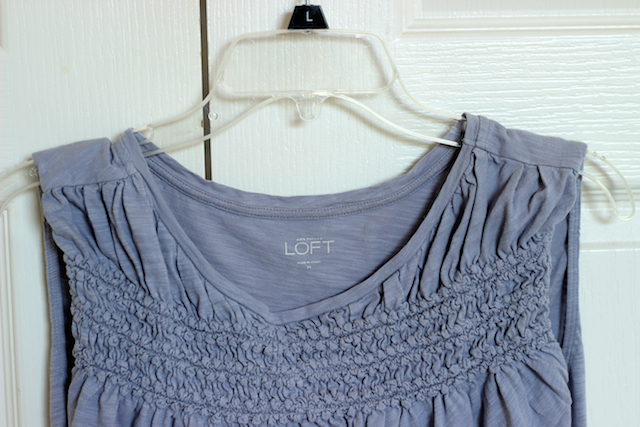 When I saw Stitch Fix come down the pike, I got really excited. It looked like great fun. I have a friend who's had tremendous good fortune buying clothes this way. My friend is also tall, thin, and blessed with a bigger clothing budget than I have.
I gave it a go — three times — thinking that it would be worth the higher expense if it was an item I really, truly loved.
I ended up purchasing one blouse from the initial box, but subsequent boxes were duds, despite the fact that I retook the survey each time and carefully curated my pinboard. In the end, I was extremely frustrated.
I am short. They neglected that fact that I had reported to them and sent me pants that were a good seven inches too long. How is that petite? I asked for nothing low cut, and whaddya know? Several low cut blouses.
I would say that this was an isolated experience, but I tried the service out three times. Bummer. Bummer. Bummer. Plus, the prices were much higher than I normally spend. I came away with one blouse for all the time and effort.
Is a personal shopper worth it?
About three years ago I had the chance for someone to do personal shopping for me. It was a complementary shop, so my cost was my time spent answering questions and buying clothes. I still spent a fair amount of time clicking through online catalogs, but at least the field was already narrowed somewhat. Hallie had already vetted things that wouldn't work for me.
The clothes that Hallie chose for me are still in my closet. I still wear them. I still love them.
One piece she chose for me was from LOFT, not a place that I would typically shop due to price. But the blouse has held up amazingly well. I bought it on sale and its value has far surpassed the cheaper stuff I've bought before or since. I'm ready to shop there again.
However, the cost to engage a personal shopper can be extremely high, too high for me to swing in this season of life.
I tried StitchFix again (because I had referral credit) and had a small success. One stylist found me the perfect little black dress that I've worn to my brother's wedding and a host of other events. It was totally worth it. However, none of the other "fixes" since have gone well for me. Why do I keep trying? I don't know.
I know personal shopping can work. This instance worked for me. I know the shopping service can work for some people. It works for my friend.
Some questions to consider:
Do you know what you like so you can communicate it well to someone else?
Do you have an average size that is easy to fit?
Do you have more money than time?
Do you feel okay being surprised and/or letting someone else choose for you?
I am not well versed in high fashion. I don't have a natural sense of style, so I lean toward frumpy by default. I want help, but I can't really afford it. I don't mind spending the money on a long-lasting garment, but finding the right one is challenging for me.
I don't have enough time or patience to shop myself, so I love the IDEA of someone shopping for me. It's just a matter of finding that right someone who I can afford to pay to do the work for me. Sounds a lot like life, eh?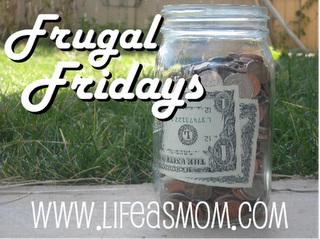 This is Frugal Friday. In an effort to make these weekly financial discussions more interactive, I'm no longer posting a link-up. Feel free to leave a link in the comments. But better yet, chat with us on today's topic.
What do YOU think about personal shopping services?
Is the value there for you?