DIY on a Dime: Give Mom a Time Out (Basket)
As an Amazon Associate I earn from qualifying purchases. For more details, please see our disclosure policy.
Give Mom a time-out (basket) this holiday season to help her refresh and regroup to be the best mom she can be.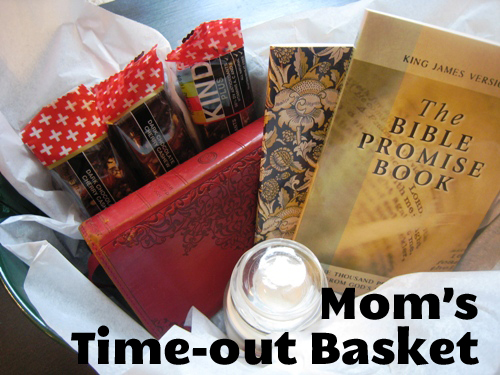 We all need a few moments to chill every once in awhile. I know I do. We all lose our cool from time to time. We worry. We fret. We overreact.
Give Mom a few tools to help her cool off and be focused on being the best mom she can be. This Time Out Basket is one way to do that. Call it something else if you prefer, but I guarantee that the contents can help Mom find her center and carry on.
These are the ideal items that I want when I need to recharge and find a new supply of love, patience, and understanding.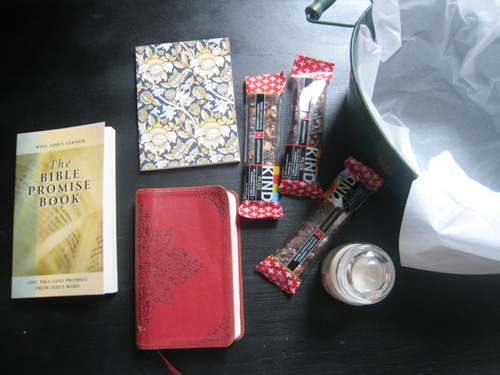 You'll need the following supplies:
My cousins have me a copy of The Bible Promise Book when I was seven. I gave one of my sons a copy when he was nine. I have found it to be a tremendous tool in searching for Scriptural answers to the things that plague us. For instance,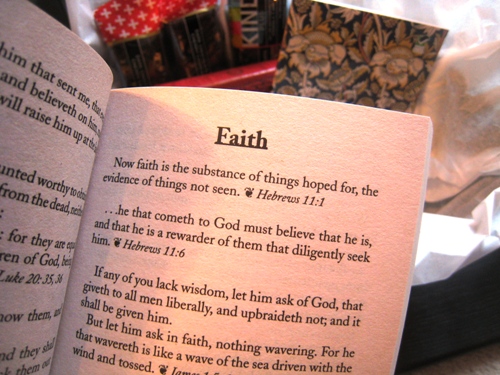 You can look up any topic and immediately find a number of verses that address that topic. The Bible Promise Book is basically a concordance based on God's promises.
Obviously, the contents of your basket will determine the overall cost. This particular one would cost just under $20, after the Bible ($10), notebook ($1.50), Bible promise book ($2), candle ($1) and Kind bars ($4). But, you could certainly adjust that up or down, depending on how you shop.
The end result will be a great Time-Out for the Mom you love.
DIY on a Dime
This is part of the DIY on a Dime: Great Gifts series. For more easy and frugal gift ideas, check out the list.