Growing a Beautiful Marriage (The Grass is Always Greener…)
As an Amazon Associate I earn from qualifying purchases. For more details, please see our disclosure policy.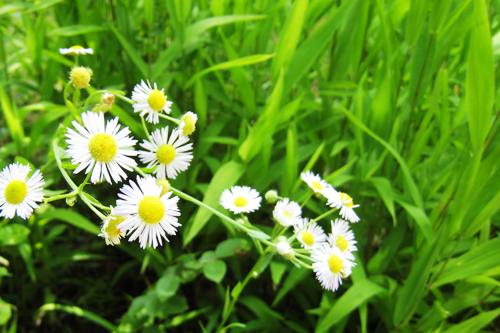 I am not one to say that I have the perfect marriage. I am not a perfect wife. And hubs, well, he's not perfect, either.
Recently I read through an old journal that reflected a very tough year. Whew. Humbling. There are seasons of spring where everything's roses. And there are seasons of winter when things could look better.
There, in fact, is a season for everything.
And that is probably why traditional vows spoken at weddings list, "for richer, for poorer, in sickness and in health." Marriage means being committed to someone, no matter what. No matter the season.
That imperfect marriage disclaimer thrown out there, I'm thankful to say that we have been happily married since 1994. If my math serves me right — always a questionable thought — we are going into the tail end of our 18th year of marriage. Really? Wow! Recently, I did math (again) and realized that I've known my husband for more than half my life.
Time flies when you're having fun!
After all this time, I can honestly say that I love him more today than I did on the day I said, "I do." God has been gracious, indeed.
While there are no tricks to a happy marriage, there are things that can increase your chances. These are the ones that I've discovered so far.
1. Trust God.
This is the hardest, yet most important of all things. Trust God to lead you and your husband. Ask — and then Trust — Him to keep your marriage safe and strong. Trust that He knows better than you when there's something you don't understand and ask for wisdom when there is, because there will be a lot of things you don't understand.

2. Die to yourself.
At our wedding, a good friend of ours stood up and offered an exhortation. (That was allowed, we had planned this. Don't want you to think he was crashing the party.)
He encouraged us to "one down each other." As he explained, the world is full of people trying to outdo one another and climb over each other. He exhorted us to outdo one another in kindness and love.
Marriage requires a certain degree of dying to yourself, even in the simple things like meal planning. Sometimes in bigger things.
Two become one. That means there is compromise and letting go. On both sides. If you've chosen well, you will find that your husband is letting go of things, too.
If you're in a season where you don't feel like you chose well, go back to number 1 and pray that God would change him — or you.
(However, if you are in an abusive marriage, that is a different story entirely, and you should seek help and safety immediately.)
3. Enjoy one another.
Kids, bills, chores, and the other stuff of life can distract us from one another. Find time to spend alone together, even if it's late at night after the kids go to bed. At-home date nights can be great. Make it a priority to reconnect every day, several times per day, if possible.
It doesn't need to be all fireworks and candlelight. But, make sure that you remind yourself regularly why you married each other in the first place.

4. Accept differences.
My husband does not like ketchup, stinky cheeses, or sappy love stories. I do. On the other hand, I don't like steak burritos or creepy movies. We're different. That's obvious.
But, we also think and act differently. I vacillate between pie-in-the-sky hopeful and absolute pessimist. He's a realist. We balance each other out.
Two become one. It's a good thing.
5. Encourage dreams and hopes.
One of our struggles in the last decade was living in one state, wishing we lived in another state. All things being equal, I was okay with wherever. Diapers, cleaning chores, and homeschool are the same no matter where I live.
But, it mattered to him. So, I made it matter to me. I made a point of encouraging him to dream big dreams, namely to move home to California in a down economy.
I learned a lot during that season. Namely, no man wants to feel trapped. Make sure your main squeeze knows that you believe in him and that you really would follow him wherever he would lead you.
Growing
Growing a beautiful marriage doesn't just happen. There are seasons of good weather and of bad. There are seasons of rain and of drought. And there's different soil to work with. You can add amendments and condition the soil. You can water. You can grow.
And no matter what you perceive your friends and neighbors to have, reality is that they have a different life, a different garden than you. Personalities, likes, dislikes, situations, family background — they all combine in a wonderful mix.
While it might not be the same as the folks over there, your marriage can be wonderful!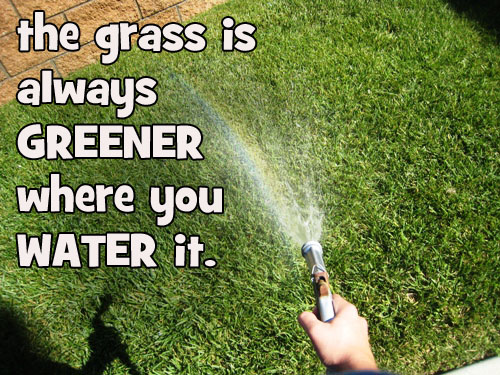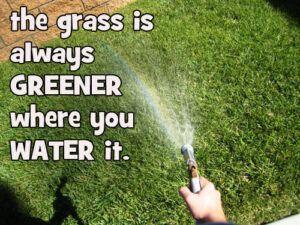 This is an ongoing series. If you missed the first installment, you can go back to the beginning.
Next: The Most Beautiful Garden
Other Related Articles:

The Easiest and Hardest Gift to Give on Father's Day
It's YOUR turn!
What have you found to be successful in growing your marriage?