Fun December Activities to Do with Your Family
As an Amazon Associate I earn from qualifying purchases. For more details, please see our disclosure policy.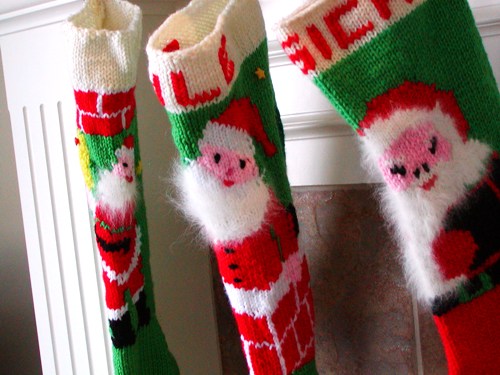 I'm stunned. Where has the year gone? December is here already? Wow! Ready or not, let the fun begin!
The following are easy, fun, and frugal ways to enjoy time with your family.
Watch movies
Last night after dinner we watched The Christmas Carol, starring Jim Carrey. Last year a couple of the FishBoys and I saw it in the theatre in 3D. The action is certainly not as dramatic on the TV, but it's still a good flick, and so inspiring toward giving, something I'm trying to grow in this year.
MomAdvice recently shared this list of holiday movie schedules. Keep track of when your favorites will be showing. You can also check out movies from the library, usually for free.
Bake cookies
Later tonight at Ultimate Recipe Swap, we'll be sharing cookie recipes. I've got tips for baking and freezing all your Christmas goodies. Here's a peek at what is coming to LifeasMOM and Good Cheap Eats this month. The kids and I had so much fun doing this:
If you want to try your hand at candy making, grab this free ebook from my friend Lynn.
Plan the Daze
Create a ginormous calendar of the month. Let the kids decorate it and be a part of your holiday planning. My sister has multiple birthdays and celebrations over the coming months, so she did this with her girls this week. What a sweet memory in the making!
Observe Advent
I busted out our Jesse Tree ornaments this morning and we've got a new book to read through this year. I'm looking forward to a new twist on an old favorite.
And I'm excited to follow along with Mom's Toolbox as Amy is going to be sharing daily Advent activities for moms and families. Amy is always a good one to remind me where to look.

Look at Lights
Pop some popcorn, get the kids in their jammies and coats and head out to see the lights in your town. My kids love this tradition. Look at how little they were!
If you live in or near a major city, chances are your regional parenting publication is offering a map of all the Christmas light displays in your area. Yes, really. If you live in San Diego county, you can check out San Diego Family Magazine's Map of Lights.
Give
I don't know if was watching The 30 Day Give from afar or a visit from The Christmas Ghosts, but I feel compelled to be more generous this holiday season — and hopefully beyond.
The other night Toys for Tots was standing outside Walmart. How easy is that? Buy a toy and drop it in the box. The men standing out in the cold were sooooo surprised. That struck me. I must not be the only one who could grow in giving.
I love JessieLeigh's idea for helping out Military families by donating at Dollar Tree. Give your kids each a couple bucks and let them share the joy of giving. You all generated some great ideas about giving as well. Thank you for the inspiration!
What fun have YOU got planned for this month?