Toolin' Up Tuesday: Jesse Tree Ornaments
As an Amazon Associate I earn from qualifying purchases. For more details, please see our disclosure policy.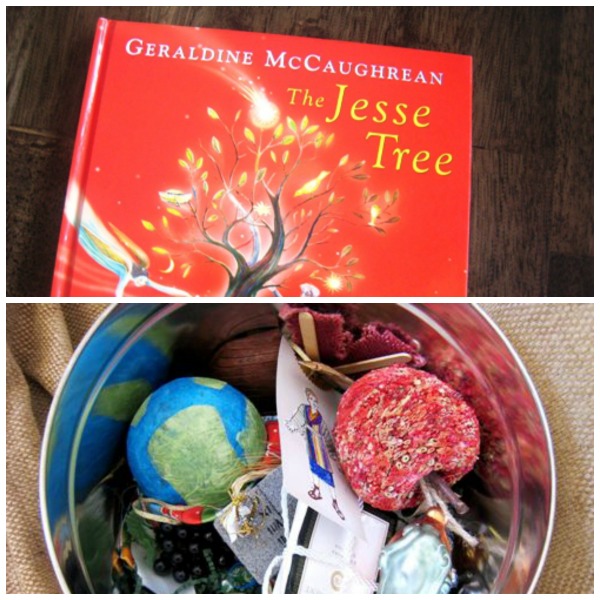 Ok, so previously we've established that FishMama's definition of "tool" is something that makes your job as MOM easier or better. Over the past few weeks, we've talked about cleaning tools, kitchen gadgets, baby things.
This week, since it's All Things Christmas, I wanted to talk about something that makes our Christmas better: our Jesus ornaments.
Several years ago a friend gave us a set of Jesse Tree ornaments. There are 25 ornaments in the set that symbolize and trace God's promises of the Messiah and/or his lineage from Creation to the New Testament. It is called a "Jesse Tree" since Isaiah 11 refers to Jesus as the "root of Jesse."
Most people have a separate Jesse Tree, often a branch in a pot. We have chosen to place our Jesse Tree, or "Jesus ornaments" as they're called around here, on our Christmas tree, in order to make them central to our celebrations. It's also a great way to start conversations when visitors ask why you have a fiery furnace ornament on your tree.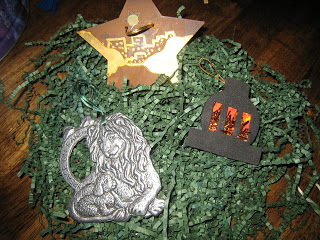 I wrap the ornaments individually on Thanksgiving weekend and mark them with the corresponding day of the month that we should open it. Then each day of December we open one little package and have a devotional time learning about that symbol.
We use this book as a starting point for our discussions. This has become a wonderful tradition in our home. It helps us keep our focus on the reason we are celebrating.
Most of our ornaments are the handmade ones that my friend got from a Jesse Tree ornament exchange. (I found a brief explanation of such an exchange here.)
Others, like the Lion and the Lamb pictured above, I have purchased during and after Christmas time when I see something that fits the theme.
Here is a great site that not only sells all sorts of Jesse Tree ornaments, patterns, and books, but one that also features accompanying activities and information. Their embroidered ornaments are just beautiful!
What says, "Christmas" at your house? What makes your celebration easier, happier, more organized, or just better? Share it on your blog and then come back here to post the link. (Don't forget to invite your readers to stop by here!) If you'd rather, just share your "tool" in the comments section.
Everyone who participates will be entered in a giveaway for a special Sheila Howe Designs Holiday Package (pictured below). Contest closes on Thursday at 7 am CST. ONE winner will be chosen at random. THIS GIVEAWAY IS NOW CLOSED.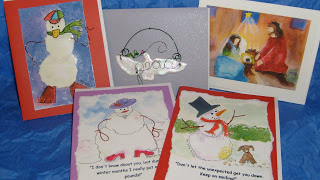 So chime in and share what's special at your Holiday Home!