Housekeeping at the Holidays
As an Amazon Associate I earn from qualifying purchases. For more details, please see our disclosure policy.
Housekeeping at the holidays can be tough. There's packing and unpacking, traveling and guests. How do you keep the house tidy during the holiday season?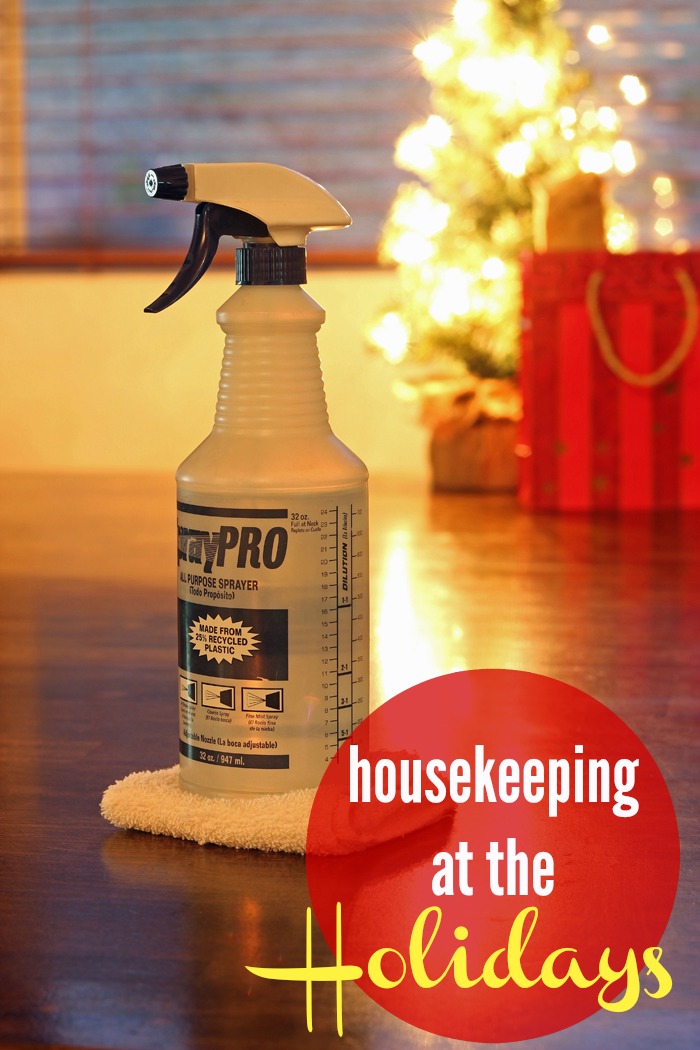 Can I just say that keeping your home "company-ready" is a full-time job? I'm not saying you should do so or that it's even possible. But, keeping a neat and tidy home does not happen without some physical and mental energy being expended.
I've been working on building better habits when it comes to housekeeping. I've realized that our whole family is happier when our house doesn't look like it's been ransacked.
After the big clean out last October, I fired up the Motivated Moms app and enlisted the kids' aid in doing "what MoMo says" each day. I started doing walk-throughs every morning and afternoon, straightening messes and hunting down mess-makers.
It reminded me a little bit of what life was like when none of my kids was yet school age. The walk-through used to be a regular part of my day until I just got too overwhelmed and "busy".
I now realize what Donna Reed did all day — and how she kept her house TV camera-ready. Constant vigilance.
I suppose it comes as no surprise that housekeeping is not my strong suit. I've had to work at it for 21+ years now. And I still come up short. There are just too many things on the to-do list — and too many people to make messes right behind me — and, if I'm honest, too many things I'd rather do that clean my house every day.
Housekeeping at the Holidays
Housekeeping can be all the more overwhelming when the holiday season hits. There's packing and unpacking, traveling and guests, things to do, baking messes to make, wrappings to manage. How do you keep the house tidy during the holiday season?
Here are a few strategies to help keep the messes at bay this month:
1. Keep up with the laundry.
Laundry is the nemesis of good housekeeping. That and trash. I learned years ago that family life produced a lot of both dirty clothes and stuff to pick up and throw in the garbage. If you can stay on top of these things, that's half the battle. I never committed to having laundry hampers and trash cans in every single room, but I've come close.
Stay on top of the laundry this season. If you don't have a laundry system that you love, now's a good time to get one going.
2. Have a meal plan.
Things seem to take longer during the holidays: the cookie baking session, the light at the intersection, the line at the mega mart. This, of course, means that dinnertime will come upon you sooner than you are ready for it. It always happens. Trust me.
Have a meal plan and groceries ready before folks are ready to eat dinner. And warn spouse and older children that they made need to pitch in more if they don't already.
Grab this free meal plan to make it easy this month. Or grab this one.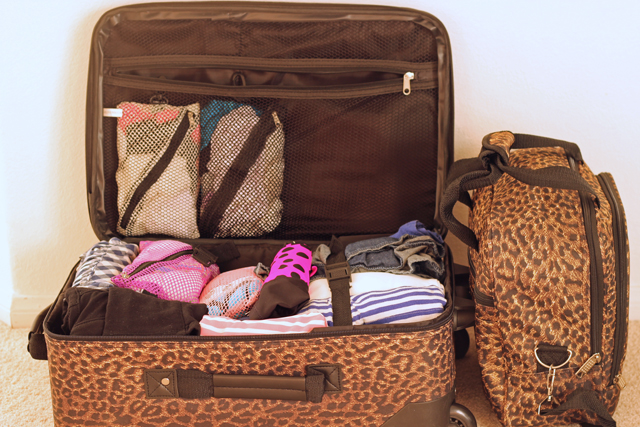 3. Unpack right away.
After making several road trips with children and coming home from one after which we left all the bags in the car for three days because of the pouring rain that never let up, I've learned that unpacking right away does you a lot of good. It gets your car clean and ready for the next adventure, it gets your clothes cleaner than they would be if they sat in the car for three days, and it lets you unwind at home without that nagging feeling that you're supposed to be doing something.
Unpack right away so that the travel doesn't feel like work that drags on for days.
Bonus points: Have a plan for travel laundry. Since my kids do their own laundry, I have them keep their dirty clothes in a small laundry bag in their own luggage. Then they can dump the dirty stuff into their hamper once we're home and proceed as usual. If you do your laundry as a family, make sure to pack a laundry bag big enough so you can corral dirty clothing as it happens and do one big wash as soon as you come home.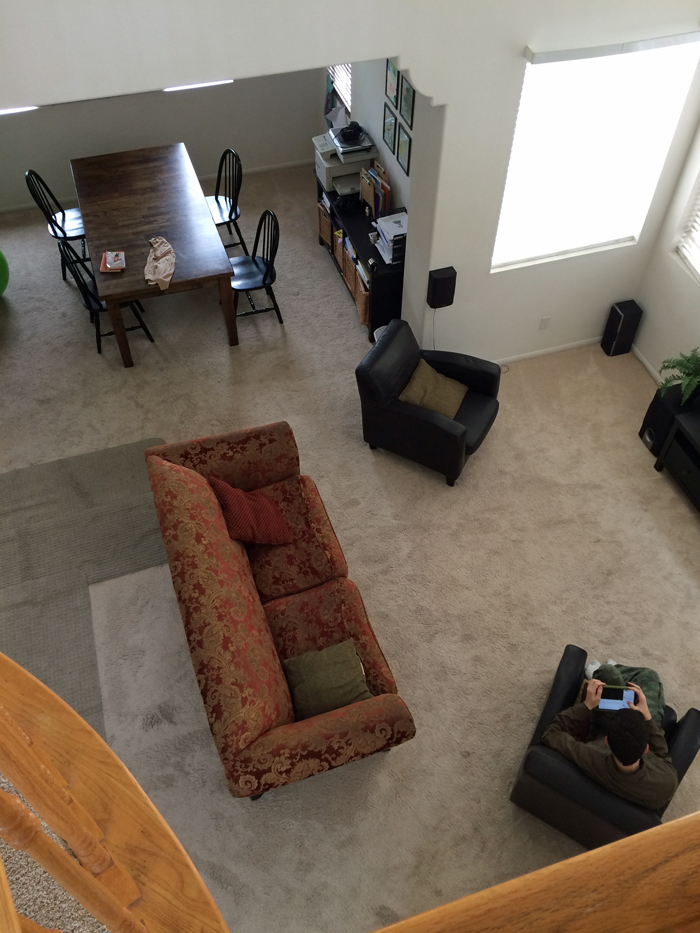 4. Tidy often.
As I mentioned earlier, keeping a tidy home is pretty much a full time job. I let things get lax for a few days, and the veritable wheels fell off the bus. I'm not talking about a cushion out of place. I'm talking about every room looking like it's been visited by Gremlins.
A couple hours and a few orders barked (politely) at the crew can get us back in shape, but I'm a firm believer in the daily walk-through. Constant vigilance, I tell you.
The Motivated Moms app can help keep you motivated and organized, but you can set reminders on your phone or simply put "walk-through" on your to do list. Just be sure that you delegate some things instead of doing all the work yourself.
Keep up on daily tidy and straightening so things don't get out of hand.
5. Make room for new stuff.
As Christmas approaches, it's in your best interests to make room for new toys and clothes that your family may be gifted. Consider doing a little dejunking or cleaning out the kids' rooms so that they have space to store their new possessions.
It was a big a-ha moment for me this year to realize that I can't expect my kids to have it all together if it's taken me 40+ years to be able to make sense of my own clutter. Help them learn to take care of their spaces and to part with unwanted items to make room for the new stuff that will inevitably breed like rabbits make their way to your home.
Out with the old and in with the new is a great motto!
Housekeeping at the holidays doesn't have to be another burdensome thing on your to-do list. There are ways that you can stay on top of things and still enjoy the holiday season. In fact, I think you'll enjoy it more if your house is clean and tidy.
How do YOU handle housekeeping at the holidays?