Ice Cubes and Christmas Trees – They Work For Me!
As an Amazon Associate I earn from qualifying purchases. For more details, please see our disclosure policy.
Let your toddler be the keeper of the tree this year. Feed your live Christmas trees with ice cubes!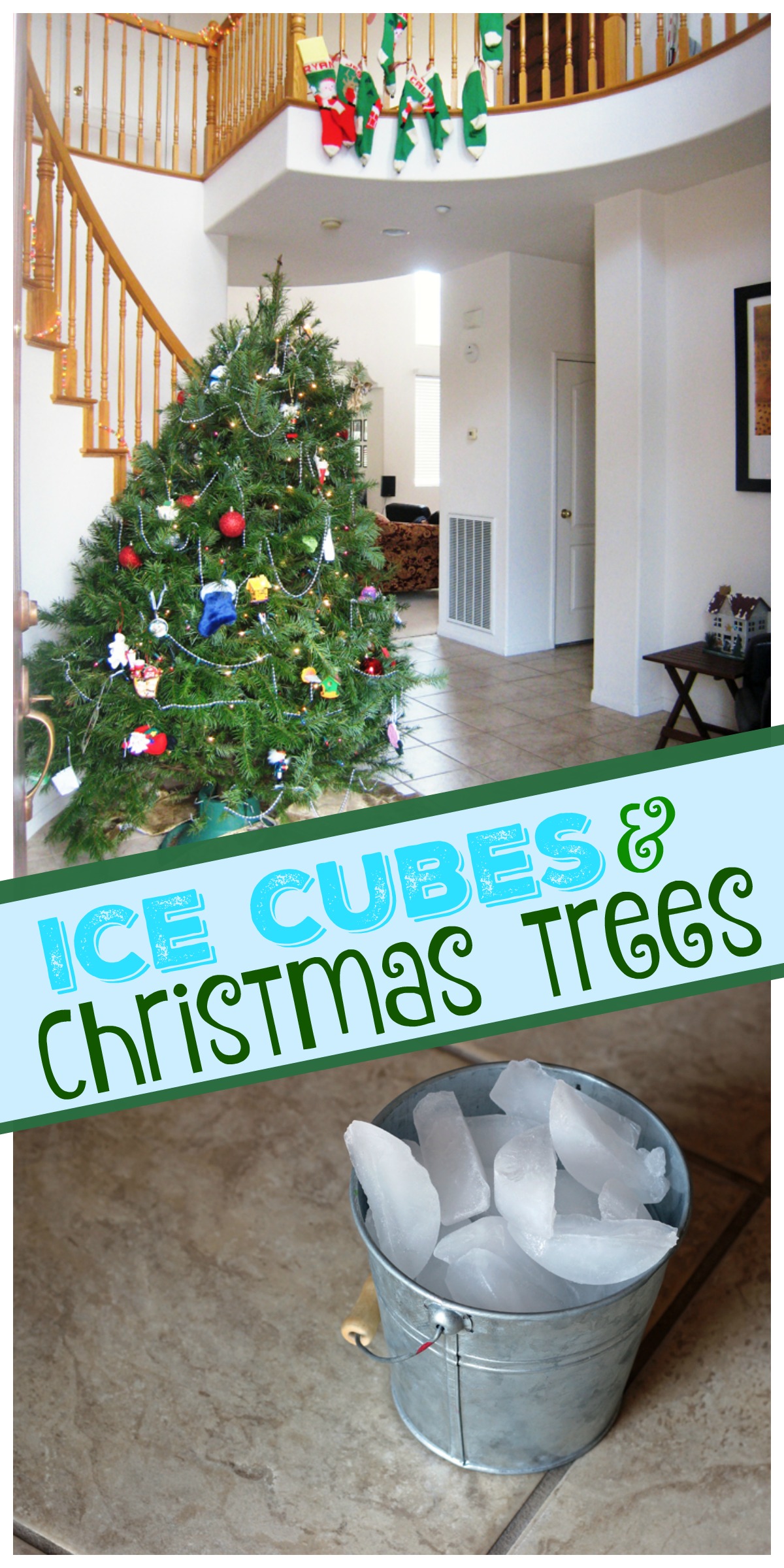 I distinctly remember the day in a college course when the instructor brought up the topic of holiday traditions. I don't remember why we were discussing it. But, I do recall that day being one of the first times I realized that not everyone fed their Christmas tree ice cubes.
Yeah, we do.
Growing up we always had a freshly cut Christmas tree. And for as long as I can remember, my mom always had someone add ice cubes to the tree stand each day. You may raise an eyebrow, but let's think about this, moms.
1. You have a fresh tree that needs water regularly.
2. You have lots of little helpers.
3. You need all the help you can get just to keep food on the table and clothes on their bodies.
4. You come up with a way for your small children to water the Christmas tree without making a mess in the process.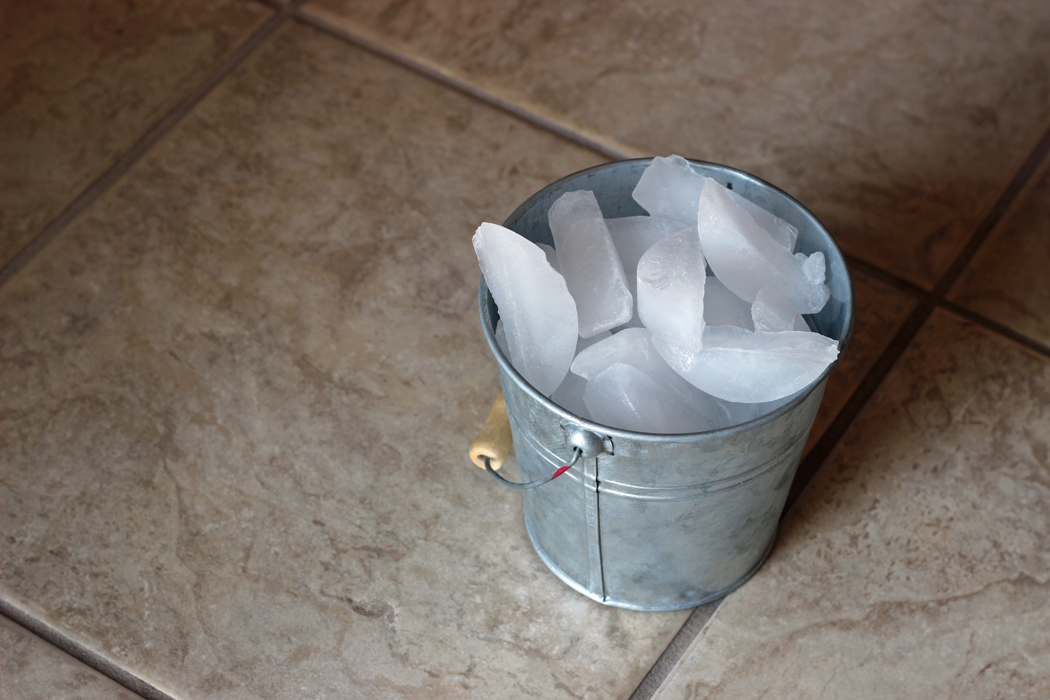 You see, any two year old can cart a bucket of ice cubes over to the tree and start placing them in the stand's water reservoir. But, not every two year old (or thirty-two year old) can cart water without spilling it all over the place. Ice won't hurt the tree and in a short amount of time, that ice will melt, thereby watering the tree.
My mother is a genius.
Ice cubes and Christmas trees = an excellent combination.