DIY on a Dime: Make Fun Photo Art
As an Amazon Associate I earn from qualifying purchases. For more details, please see our disclosure policy.
Create a photo collage of letters to send a message or create fun artwork for the wall.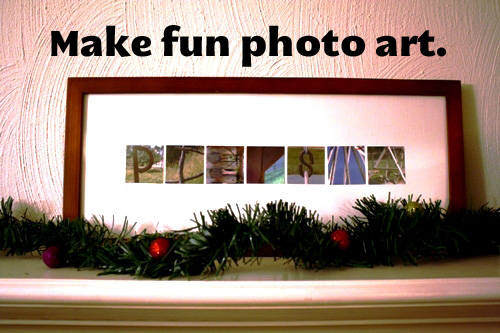 Last year I shared with you the idea of capturing letters that you find in everyday objects and presenting them in framed art work for the wall. It's not a "new" idea, but I still like it.
When I asked my sister if she still had the framed art that I gave her years ago so I could get a picture, she said, "Of course I have it! I LOVE that present!"
This year, I decided to make available all the letters of the alphabet to make it easier for you to make a collage of your own. Yes, really. The Q practically killed me. Feel free to make your Q if you don't like mine. Beggars can't be choosers.
Click on the letters you want to use. A new window will open. Right click the photo and save to your computer. Then crop it to suit your purposes. Print once you have all letters cropped in a uniform way.

We crashed the server with my hosting the photos on here. So, I've loaded them all to Flickr. All 26 letters are available through that link.
(I trust that you won't use my photographs for profit. You have my permission to use them for your own personal use. Keep in mind I do have an intellectual property attorney and I know how to use him.)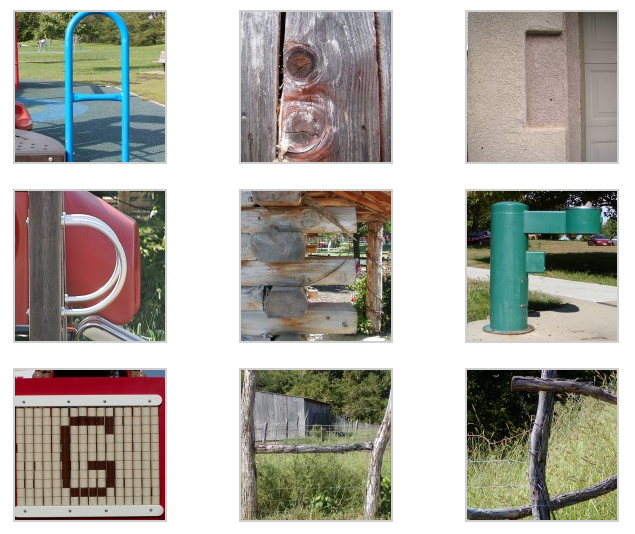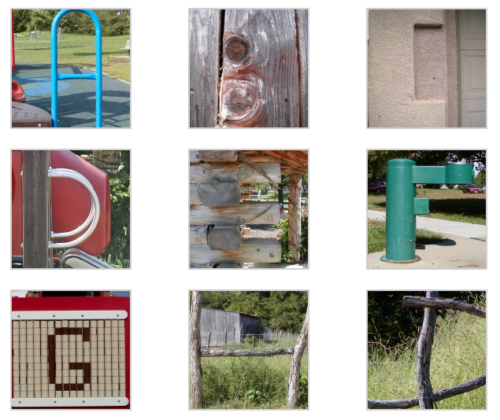 Years ago when I made this craft for Christmas presents, I originally intended to use mats with windows in them. This was cost prohibitive. Instead, buying cheap frames for a couple bucks and heavy cardstock proved to be an affordable alternative.
What you'll need to create fun alphabet photo art:
printed pictures that represent "found" letters (see above)
cutting or cropping tool
inexpensive frame
card stock to fit the frame
ruler
adhesive


To make the framed art:
Crop the photos around the letter shape in equal size. (This might work better if you crop the digital versions before printing as they are slightly different scale in the various photos.) I printed my letters to be about 1 1/2-inch square once printed.
Cut your cardstock to fit your frame.
Using a ruler, find the center of the frame. Glue your photos down, spacing evenly and centering the whole word on the frame.
This project takes a little work. Taking the photos is lots of fun, something I recommend you do with your kids if time allows. If time is of the essence, feel free to use mine. Just don't make me call my attorney. 😉

DIY on a Dime
This is part of the DIY on a Dime: Great Gifts series. For more easy and frugal gift ideas, check out the list.