Sew microwaveable heat packs from colorful fabric. What a cute and cozy gift!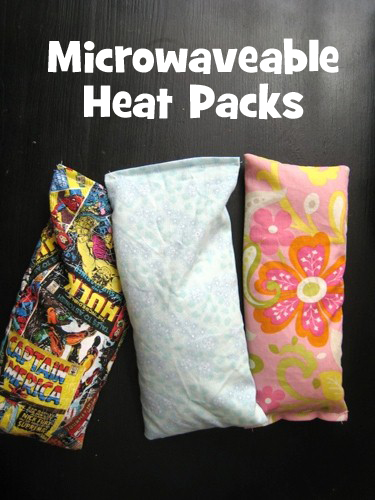 As you may know, we're total wimps here in Southern California. Some of you are weathering extremely cold temps where you live and I'm wearing fingerless gloves as I type. I am cold all the time.
I have no idea how I survived five years in Kansas City, but I've gotten soft.
In my defense, our home stays quite cool all year long. We don't have an air conditioner and only really want one a few days out of the year. It's not that it doesn't get hot here, but our house stays quite chill.
All. year. long.
Which means it's quite nippy in here during the winter, thus the fingerless gloves. And the corn bags.
Years ago, in Kansas City, mind you, a friend gave us a cloth pillow filled with dry feed corn. I thought it was crazy.
And then she said, "You know a friend gave me one and I thought she was crazy. But, it's really amazing how nice it is in the winter."
She was right! We had one corn bag to share among the seven of us that first winter. The kids would take turns heating it in the microwave and then slip it under the covers to warm up the beds. Once they fell asleep, the parents would snatch the corn bag to heat up their own bed.
Oh, yes, yes, we did.
In summer time, they would store it in the freezer to cool off with!
The Christmas of our Great Debt, the only thing the kids wanted were corn bags of their own. They were so sweet about it. So, I bought colorful fabric in the patterns that I knew would please them (Kansas City Chiefs, dinosaurs, Thomas the Tank Engine, lizards). Those heat packs lasted quite some time until their edges just frayed and then we lost a few.
Recently, I made the kids a new batch, including making heat packs for the girls. I reused some of the old feed corn, but I filled other bags with rice which is cheaper and easier to find in my neck of the woods. I busted out the sewing machine. FishChick6 and I browsed the local Jo-ann Fabrics. I found flowered cotton for the girls, hockey and Marvel comics for some of the boys.
This is an easy, fun gift to make for your kids or for yourself! At Christmas time Anne shared those cute owls that she made. These are even easier.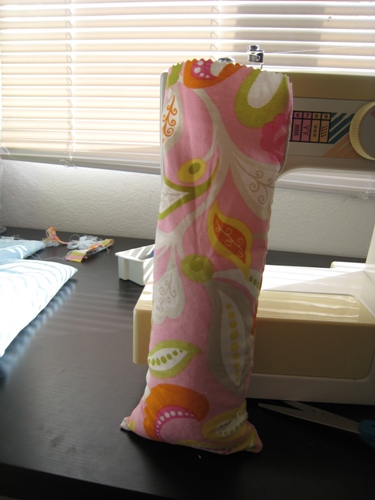 You just need to be able to sew three straight lines. That's it!
You'll need the following supplies:
cotton fabric
sewing machine
thread
rice or feed corn
pinking shears
How to assemble a microwaveable heat pack:
Cut a rectangle twice the size of your desired heat pack. Mine were 10 x 11 inches. Pink the edges.
With right sides together, fold the fabric in half, forming a thin rectangle. Sew two sides together. Turn the case right side out. It should look like a skinny pillow case.
Fill the bag with with rice, leaving two to three inches empty at the top. Fold the top inside itself, and sew shut. Sew that seam again to reinforce it.
That's all there is to it. Just heat the bag for a minute or two in the microwave and use to warm cold beds or sore tummies.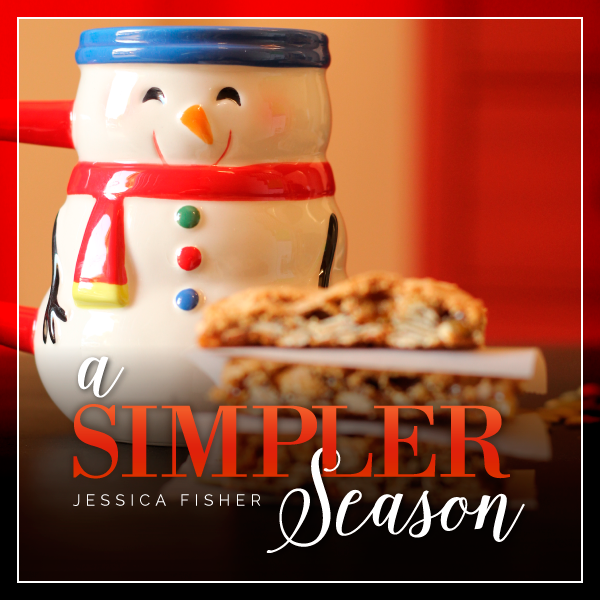 Looking for more ways to enjoy simple pleasures this holiday season? Grab my ebook A Simpler Season. It's chock full of all the ideas and inspiration to help you refine and pare down to make your year end celebrations exactly what you want them to be!