Passover on a Budget
As an Amazon Associate I earn from qualifying purchases. For more details, please see our disclosure policy.
Note from Jessica: I am thrilled to have Mara from Kosher on a Budget guest post for us today. While we practice very different faiths, I think it's safe to say that we've learned a lot from each other. I love to watch her walk out her faith in a creative, frugal way. Kosher foods are not cheap, yet she makes it work!
I'm pleased to have her share her tips for observing Passover on a budget. If you don't observe Passover, many of her tips will translate to the holidays you do celebrate.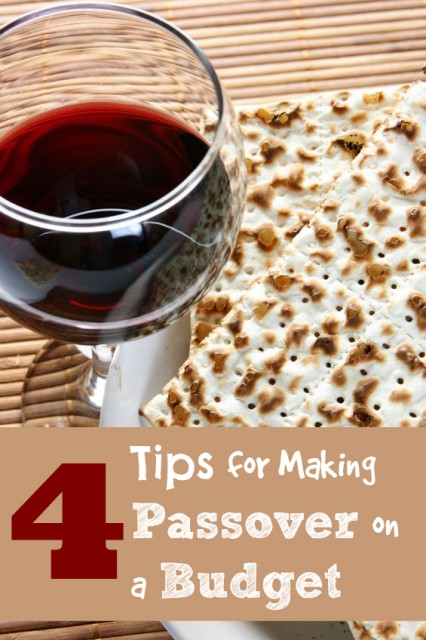 Photo Credit: Roman Sigaev/123RF.COM
With less than two weeks until the start of Passover, it's time to get serious about cleaning, shopping and cooking for the Festival of Freedom.
But if you're like many people, there's one thing that doesn't feel very freeing about Passover — and that's the cost of groceries! You can easily spend twice your normal monthly grocery budget for just one week's worth of food.
But keeping Passover doesn't have to break the bank. There are ways to reduce your costs, while still getting to enjoy a delicious brisket at Passover seder.
Follow these four simple steps and you, too, will be able to keep your Passover spending in check:
1. Make a budget.
If you want to save money at Passover – or anytime of the year – the most important thing you can do is make a budget. Sit down with your spouse and make a plan based on how much can you reasonably cash-flow, without carrying a balance on your credit cards. Keep in mind your seder plans as well – hosting four generations of family will obviously cost a bit more to "pull off" than dinner for four.
2. Make a menu plan.
Once your budget is in place, it's time to make your menu plan. A detailed menu plan for the whole eight-day holiday will save you both money and time. If you're new to menu planning, be sure to check out Jessica's Menu Planning 101 Series. She makes the case for why – and how – to menu plan better than I could.
If money is especially tight, don't be afraid to ask seder guests to contribute a dish or two. You can also offset the costs of the seders by incorporating thriftier meals during the week. Fritatas, matzah pizza and salads can all be quite frugal.
3. Shop your pantry first.
You've made your menu plan, but it's not time to hit the stores just yet. First, try shopping your pantry for any unopened items, which you can use during Passover. Many food products are certified Kosher for Passover all year long, while others — like some nuts, sugar and oils — don't require any special Passover certification. Minimizing trips to that fancy Passover section of your grocery store will definitely save you a ton of money.
4. Think outside the box (and bottle and jar).
Matzah, wine, and horseradish are Passover essentials. But Kosher for Passover cereal, salad dressing and mayonnaise? Those you can probably live without for one week. Focus instead on fresh, whole and in-season ingredients. Eat matzah brie or scrambled eggs for breakfast instead of cereal. Toss your salads with Extra Virgin Olive Oil, fresh lemon juice, salt and pepper. And if you really can't live without mayo for a week, give my stick blender Passover Mayo recipe a try – it's inexpensive, healthy and delicious.
Have you turned saving money for Passover into an art form?
What are your best suggestions for having a Happy and Frugal Passover?
— Mara Strom blogs at Kosher On a Budget, where she shares tips, strategies and deals for saving money at Passover – and throughout the year. She loves teaching people how to live a fruitful life, without multiplying their budget.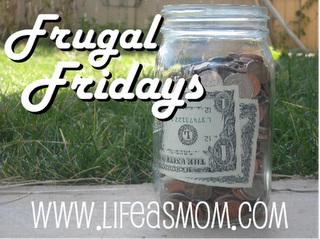 This is Frugal Friday. In an effort to make these weekly financial discussions more interactive, I'm no longer posting a link-up. Feel free to leave a link in the comments. But better yet, chat with us on today's topic. How do YOU save money on special events and occasions?