Easy Homemade Valentine: Wrapped Chocolate Bars
As an Amazon Associate I earn from qualifying purchases. For more details, please see our disclosure policy.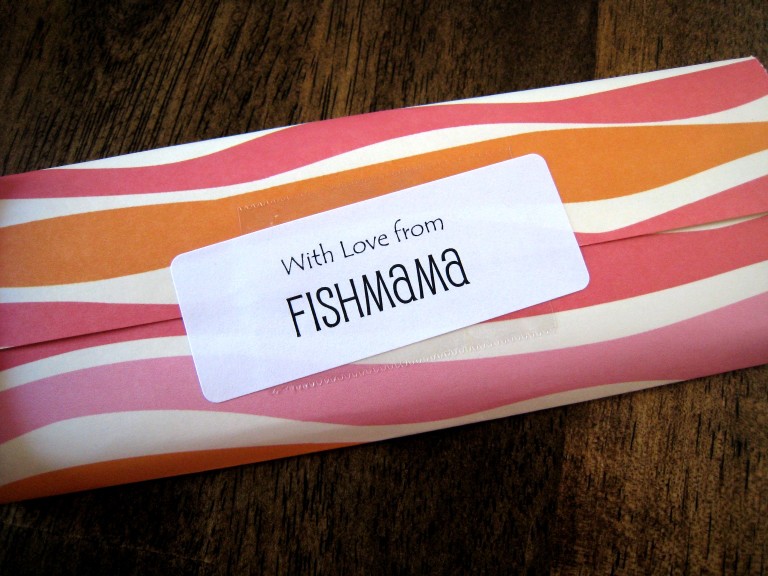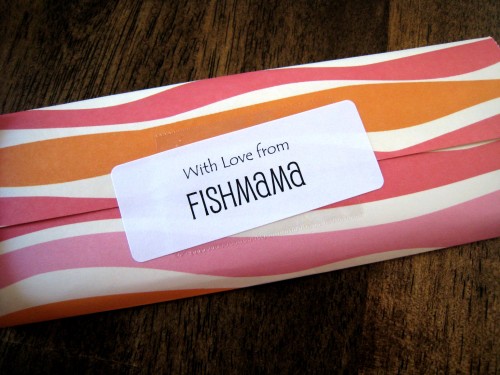 Valentine's Day is fast approaching. I well remember the days of cheap white envelopes, tear-apart cardstock valentines and dusty conversation hearts. Painstakingly I would copy my class list onto the envelopes, hoping I wasn't forgetting anyone and hoping that I wouldn't be forgotten.
I think those cheap white envelopes are still in circulation, but I've got a better, sweeter idea for you to give to friends and family, or to help your children prepare for their classmates and buddies: wrapped chocolate bars!
Who doesn't want an entire candy bar to themselves?!
Go to the head of the class with that one, Baby. And crown yourself Mother of the Year at the same time!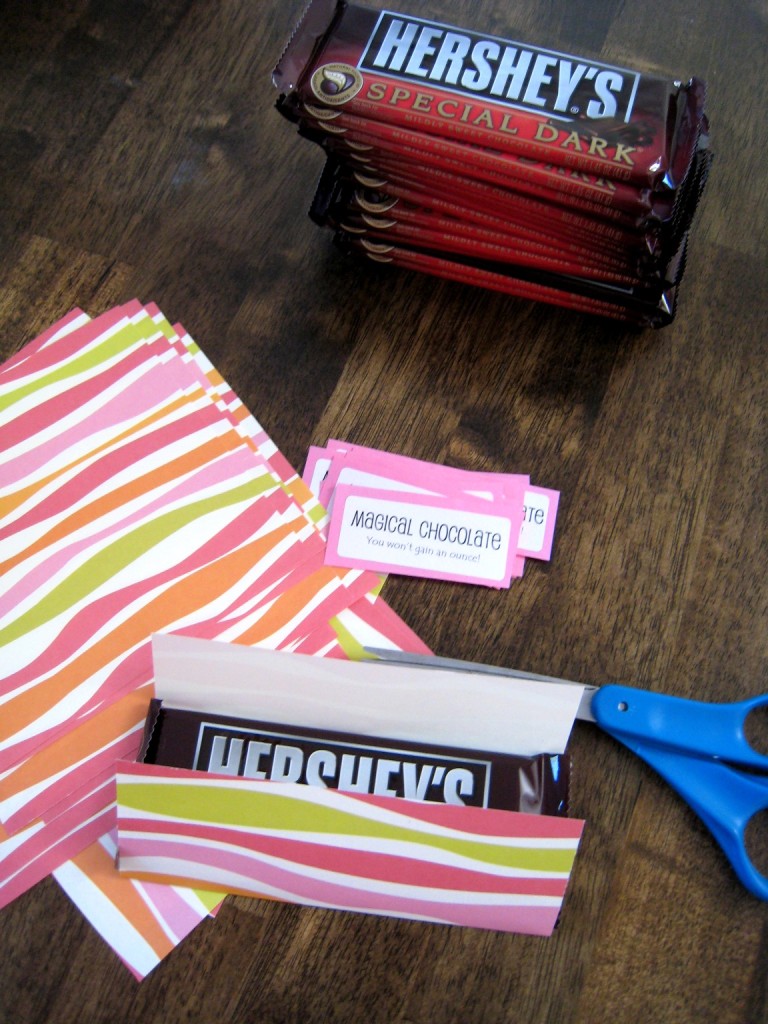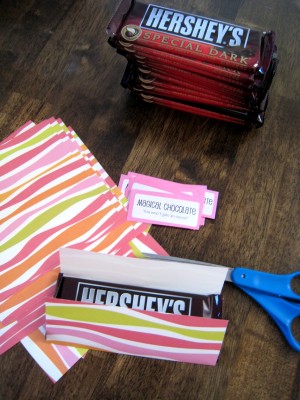 Last week I prepared a bunch of these fun treats for friends I would meet at my conference. But, I know that my kids would love to receive one on Valentine's Day and so would their friends. It's so easy to do, you're going to laugh.
You will need:
chocolate or other candy bars – I bought six packs at Walmart which made these Hersheys Special Dark about $.50 each. But, candy sales abound and you can regularly pick them up for a quarter each or three for a dollar — and sometimes even free.
12×12 scrapbook paper, cut into four equal squares – it's okay if your paper is slightly smaller than 12″ square
address labels, printed with the message of your choice
cellophane tape
Place one candy bar in the center of the backside of a paper square. Fold up one side. Fold up the other side. Secure with a piece of tape. Place label on front of candy bar. Be a hit at your Valentine's party or at the breakfast table on Sunday.
And if you have boys, don't be afraid to choose boy paper. They'll love you for it. Hearts and flowers need not apply.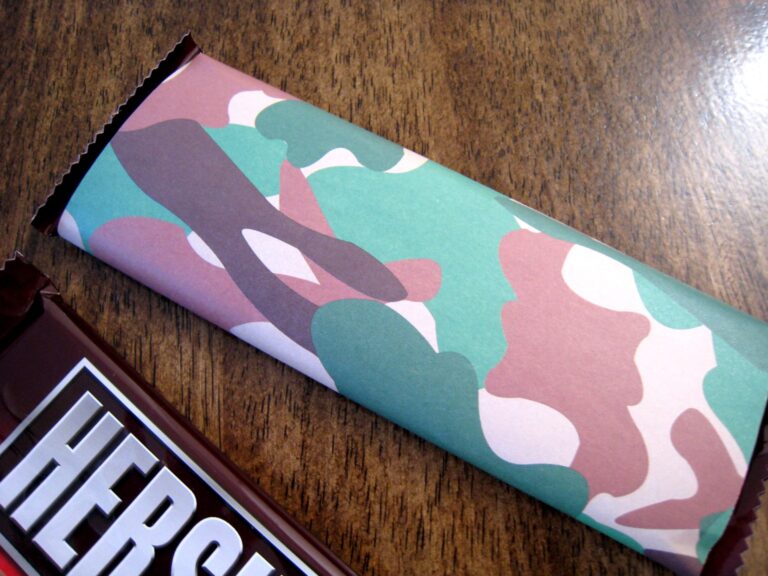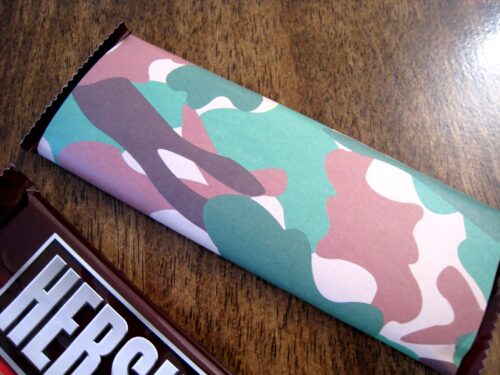 What do you do for Valentines? What works for you?