Booking It August Update: Reviews of Great Expectations, Cinder, & The Big Mama Books
As an Amazon Associate I earn from qualifying purchases. For more details, please see our disclosure policy.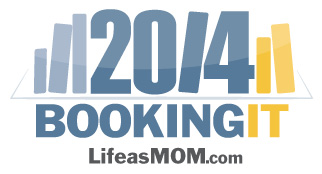 Booking It is an online book club where we share the good reads we've found in the previous month. We've found that over the years we've discovered some great new books thanks to this monthly book share. Carrie and Anne are my fellow bookworms and help round out the selections.
Carrie read:
by Melanie Shankle
Two books, but the same author. It's a 2-for-1 deal.
In 2008, my husband and I left our life overseas and moved back to the U.S. We desperately clung to the hope that God was trying to teach us something, though our life wasn't turning out according to our plan. While he started a new job, I discovered blogs. One of the first ones I found was Life as MOM, but close on Jessica's heels was the Big Mama Blog. Every morning I would grab my coffee and read about Big Mama's life. It was so different from mine, yet it resonated. Melanie reminded me that life doesn't always go according to plan, but sometimes that just means you have a better story to tell when it's all said and done.

I'm not sure how I missed that Sparkly Green Earrings was about her journey into motherhood, but despite the fact that I am not a mother (and never had a desire to be a mother), I connected with her stories. As God is moving in my life, I saw parallels to Melanie's story, and I see the humor in my own. Read her chapter on Caroline's mouth feeling funny, and you might reconsider any desire you ever had to be a parent. Read the final chapter about four year old kisses, and even the least sappy among us (like me) will feel a little misty. Melanie may be known for her blog, but I hope we see many more books out of her!
My bonus book: The Antelope in the Living Room. This is Melanie's take on marriage. I thought I would enjoy this one more than the motherhood book, and while it was still funny, it didn't resonate as much. Possibly because I have no experience as a mom, so I can't gauge how accurate Sparkly Green Earrings was, but I am married – and our marriages are completely different. That's not a bad thing, it just meant the book wasn't as appealing to me in the end, but still worth reading and great beach lit!
Anne read: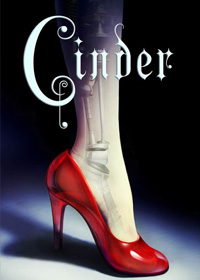 by Marissa Meyer
I approached Cinder, this first installment in the YA sci-fi/fantasy series The Lunar Chronicles with a healthy dose of skepticism. I don't read a ton of sci-fi, and the idea of Cinderella-turned-cyborg didn't reel me in.
But.
I've found the very best book recommendations come from fellow book-lovers, and a good dozen fellow book nerds with impeccable taste (meaning: taste very similar to mine) urged me to give this series a try.
I threw Cinder in my bag for my beach vacation, read it by the pool in one afternoon, and promptly ordered the rest of the available books in the series so they'd be waiting for me when I got home. That was only last week, but I've long since finished those books. They're pageturners!)
Now count me among the throngs of fans who are eagerly anticipating the next installment, due out in January. 155 days and counting….
Jessica read: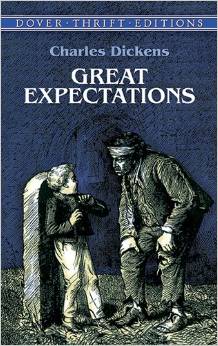 Great Expectations
by Charles Dickens
What was probably required reading for many of you, Great Expectations by Charles Dickens was not for me. In 10th grade we read A Tale of Two Cities instead. I loved that book. But, in later years when I've thought of Dickens, my mind has gone to Oliver Twist or A Christmas Carol, stories that I know really only in the context of Hollywood adaptations.
Somewhere I got the notion that my high schoolers should read Great Expectations this year. And since only had a vague recollection of the story from my student teaching days, I read it before they did. I was very pleasantly surprised by it. It's got creepiness, for sure. But, it's also got love, redemption, and romance. And the language is really quite beautiful. It's not often that I say to myself, "Now that was a beautiful sentence."
The other night I told my husband I was only going to read two more chapters before bed. Two hours later, I was sobbing through the end of it. Sobbing. It was 12:30 pm. I rarely stay up that late. It was that good.
I know not everyone embraces the story or the characters. For me, it really hit me in the right place at the right time. I can totally relate to pridefulness and regret. I think I've been Pip on more than one occasion. I can't wait to chat with the boys about the book.
What have you been reading?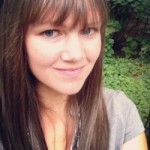 – Anne loves strong coffee, long books, and big ideas. She puts a timely spin on timeless women's issues at her blog Modern Mrs Darcy.
For more of Anne's book recommendations, check out her new 2014 summer reading guide here to find out which breezy novels, nerdy nonfiction, and gripping books are best for the beach this year—or your own backyard.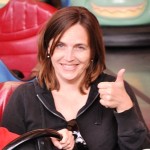 – Jessica is a married mom of six kids, aged 5 to 17. Most can read independently which means the homeschool experiment is working – at least on the literacy front. She has been a lover of books for 40 years and counting. We won't count the first year of life.
She runs this here show called Life as MOM and also posts all the food things over at Good Cheap Eats.
– Carrie adores culture, coffee, books, British mystery shows, Parisian cafés, and her husband of 14 years. She's spent time in Africa, southeast Asia, and Alaska, and now works from home as a social media book launch director.
In her spare time, you can find her blogging at Carrie's Busy Nothings.
Tell us what YOU'VE been reading.
Leave a comment or a link below. Please be sure to link back here so your readers know where to find the party. Share your recent book reviews with us!