How We Saved $15,000 on a Bigger Minivan
As an Amazon Associate I earn from qualifying purchases. For more details, please see our disclosure policy.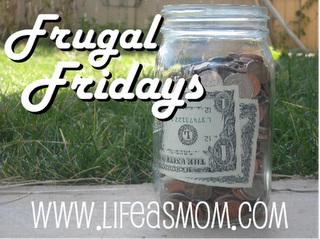 Car seats cramping your style — and your car? Thinking that another baby requires you to buy a bigger vehicle? If you have multiple young children, then you know what it can be like to pack several carseats into the backseat of a car or van.
We upgraded from a car to a minivan when our third child was born. It was a sweet ride with all leather seats and captain's chairs in the middle section. We even removed one of the captain's chairs for a time as it was easier to load and unload children and it added to our cargo space. We were rich in leg room.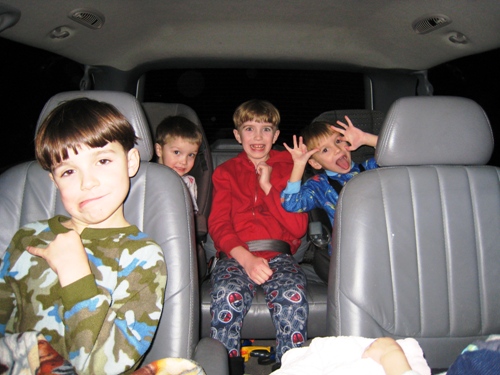 With the second captain's chair back in its place, four children fit comfortably, five was a maxed-out squeeze. With three in the back and two in the middle, we were convinced that we had officially outgrown our 7-seater minivan. Yet, the idea of another car payment was daunting, so we sat tight.
Literally.
When I became pregnant with FishBaby a few years ago, we were in the midst of trying to get out of debt. I wasn't worried about having a sixth child, but I despaired over the idea of buying a larger vehicle which at the time would have required taking a loan, something we were adamantly opposed to doing.
We had just kissed credit cards goodbye and paid off our truck. The last thing I wanted was a car payment. And the minivan that was big enough to hold us all was easily going to cost us $15,000 used.
One day while searching the internet for the 8-seater minivans, I read an amazing fact. Many 7 seater minivans can be converted to 8 seaters. Who knew?
FishPapa started doing some research. Yes, indeed, our model van could support 8 seats. How? We bought another "back seat." We tested it first by yanking the captain's chairs and moving the back seat to the middle. Yes, indeed, all the components fit well and safely together. It was entirely safe and even pregnant me could slip into the back seat — just barely.
After trolling Ebay and Craigslist, we were able to secure a pair of bench seats for about $200. We didn't need another "middle seat," but they didn't want to sell just one. We ended up giving the extra bench away before we left Kansas City.
We successfully upgraded our minivan, increased our seating, and saved ourselves thousands or dollars. It pays to be weird and to think outside the box.
How are you being weird this week?