Books I Read in April
As an Amazon Associate I earn from qualifying purchases. For more details, please see our disclosure policy.
It's time for us to Book it, folks! Share what books you read this month and let's compare notes!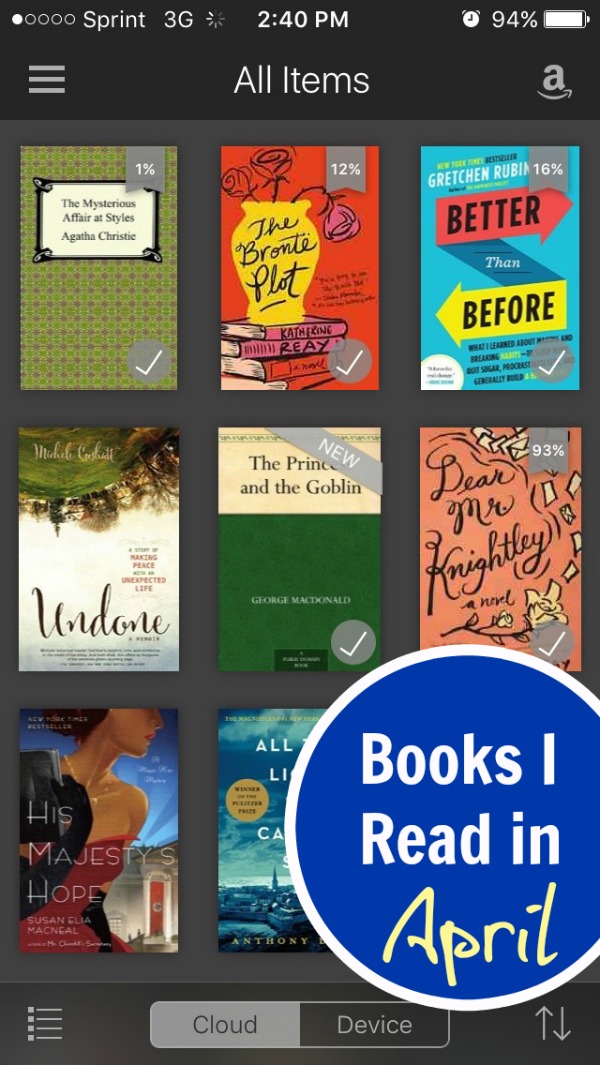 I'm not sure how it happened, but April is almost over?! That flew by. And weirdly enough, unlike past months, I didn't do as much reading. I started several books, but I didn't really finish many.
The irony of this is that several books I've had on hold for months were finally available to check out from the library, and I'm just not finding the time to read. Sigh…. #bookwormproblems Regardless, here's what I read, what I started, and what's waiting on my Kindle app for me.
Books I Read in April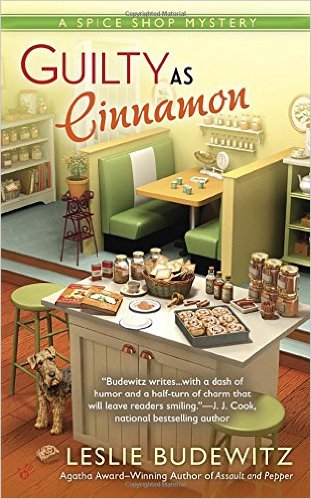 by Leslie Budewitz
Guilty as Cinnamon is the second in the Spice Shop Mystery series. I read Assault and Pepper last month. I enjoyed both of them a lot. I now want to go to Seattle for a little vacation. And the books always make me hungry. They've also got me thinking about splurging on some nice spices. Good clean mystery.
Highly recommend if you're into "series" books.
Books I've Started
Better than Before by Gretchen Rubin – So far I'm liking it. I loved her first book. Thought her second was meh. This one is a lot more sterile, but it's interesting.
The Princess and the Goblin by George MacDonald – I've read and enjoyed this before. I'm rereading with my girls.
The Bronte Plot by Katherine Reay – Honestly, since everyone warned me that Reay's books after Dear Mr. Knightley aren't as good, I was a little hesitant to dive in. I also hate it that she's doing something dishonest from the get-go. Makes me nervous FOR her.
The Sacrament of Evangelism by Jerry Root – We used to go to church with Jerry years and years ago. Loved when he would guest preach. I randomly looked him up a few weeks ago and saw that he had a new book. I like the sounds of it.
Books to Be Read
No spoilers! These are checked out or purchased for my kindle and I just need a couple days to devote to reading.
Undone by Michele Cushatt – highly recommended by my friend Crystal
His Majesty's Hope by Susan Elia Macneal – I read the first two in the series when they first came out. Now there are two four more to catch up on.
All the Light We Cannot See by Anthony Doerr – I'm probably the last person in the world to read this book.
The Mysterious Affair at Styles by Agatha Christie – I loved And Then There Were None. Hoping this is as good.
Read any good books lately?
Tell us in the comments!