A Guide to Curing Thank You Note Writer's Block
As an Amazon Associate I earn from qualifying purchases. For more details, please see our disclosure policy.
Cat got your tongue when it comes to writing thank you notes? Here are some ideas to help you say thanks in a real and honest way.
This post is sponsored by Hallmark. All opinions are my own.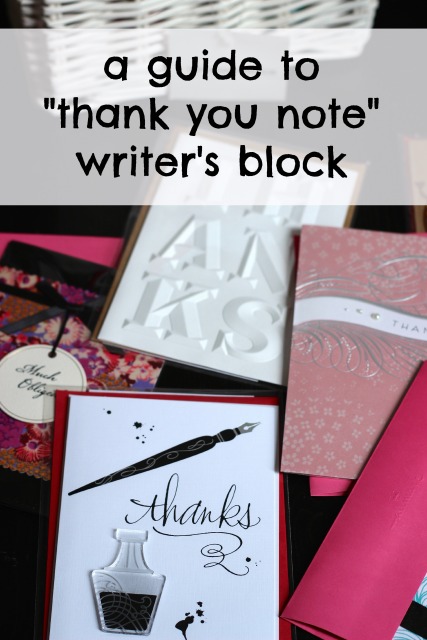 The end of the year is a great time to say thanks. Whether you homeschool or send your kids off every day, chances are there have been people to come alongside you and your children this school year to help make it better, to keep you on your feet. Now is a great time to think about how to thank them.
For our family this translates into thank you cards and gifts for hockey coaches and our science teacher. When I was a kid, it was the myriad of teachers who made up my public school education.
In addition to coaches and teachers, for you, it might also include bus drivers, lunchroom attendants, teacher's aides, and other school workers who fill a need in your family's life.
But I don't know what to say….
It seems that the art of the thank you note has been lost over the years. If we don't make a point to write them, we fall short of writing notes that really mean something.
We hold the tradition of the thank you note, but in reality it can turn into something a little bit blahblahblah, like this: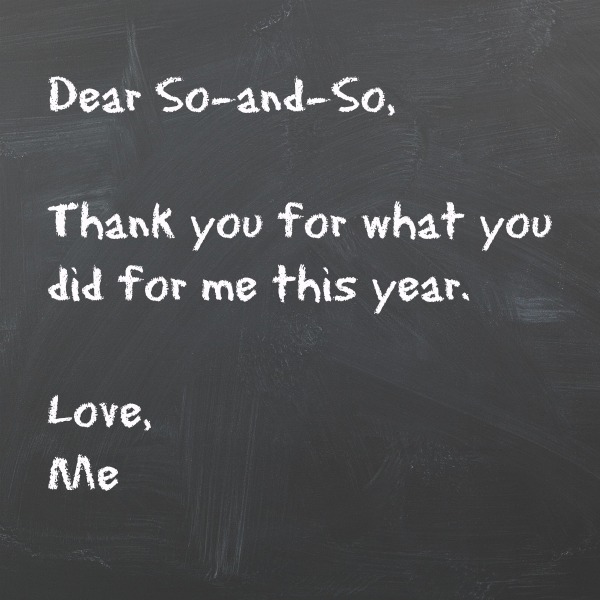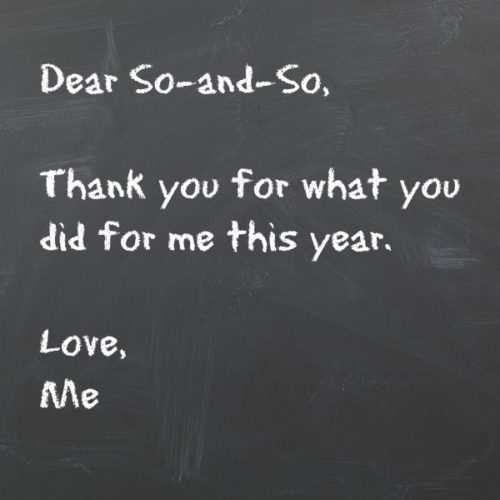 For some reason we get a little tongue-tied when it comes to writing real letters that surpass 140 characters or require us to give some real thought to our words.
Yes, I, too, have been the writer of lame and half-hearted thank you notes. It can be hard!
The Cure for "Thank You Note" Writer's Block
1. Determine what you want to say.
If you or your child has Thank You Note Writer's Block (real ailment), consider these questions as part of the cure:
What specific action did this person do to help you or make your life better?
What special memory do you have of this person?
What qualities does this person possess that you would like to emulate?
How do you want to be like this person?
What positive things have you learned from this person?
What do you look forward to doing with this person in the future?
What good things do you wish for this person?
When you consider these questions, in thinking of the person you want to thank, writing a real, heart-felt thank you note becomes so much easier. You don't have to write a book, just choose three or four questions to answer. Simply write your answers to the person.
To make it easier to help your child, or yourself, you can download this printable of the questions. Keep it near your supply of thank you cards, so you'll never be at a loss for words.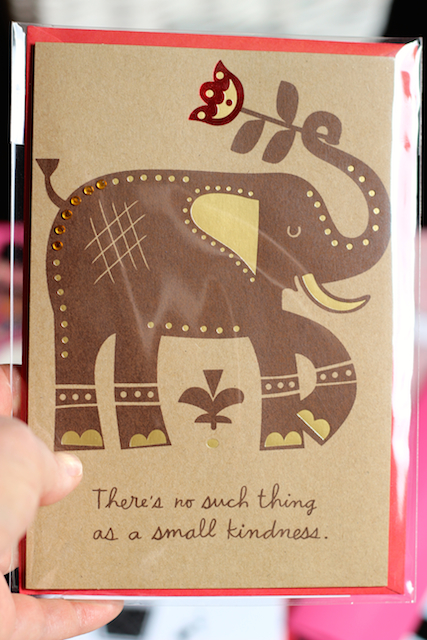 2. Gather some fun supplies.
I don't know anyone who isn't drawn to fresh paper and pens. Even if my 5yo is going to break every new crayon in the box, she'd rather use the new crayons than the box of old, stubby broken ones. New supplies make a project more fun and interesting.
Consider what new crayons, pencils, pens, and cards you can supply to your child before he's set to the task of writing thank you notes. Allow your kids some of the choice in the matter. What you think is beautiful may be TOTALLY LAME in their eyes. Trust me.
When in doubt, buy blank cards or cards that are blank on the inside. But, don't be surprised if your child executes great care and decision in choosing a thank you card at the stationery rack of the store. Hallmark has some really beautiful ones, that when inscribed with heartfelt sentiments, will truly become keepsakes for that teacher, coach, or friend.
(Be sure to check their special offers page for coupons before you head out. And don't forget to sign up for Hallmark Rewards so you can earn points on Hallmark purchases, wherever you shop.)
I keep our card writing supplies in a basket on my office shelf with stamps and pens at the ready. Doesn't that look inviting? Don't you want to sit down and write thank you notes now?
If you make a task easy, you'll be more likely to do it. I think it's pretty safe to say that most of us value receiving thank you cards, and know the importance of giving them. We just need to make it easier for us to do!
How do YOU make thank you cards easy to write?

Disclosure: I have been compensated for my time spent writing. I have also been sent free product samples. All opinions are my own.