How to Make Costco Work For You
As an Amazon Associate I earn from qualifying purchases. For more details, please see our disclosure policy.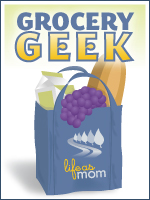 Want to save this post?
Enter your email below and get it sent straight to your inbox. Plus, I'll send you time- and money-saving tips every week!
One of our very favorite family outings in a trip to Costco. We love it for the samples, for the buck fifty hot dog and soda, for the gourmet food at lower prices, and for regular old grocery shopping. It's a place that FishPapa and I have shopped at for over sixteen years.
Awhile ago Tammy posted an excellent treatise on how Costco can be a frugal (and delicious) option. She was "spot on" about her pricing and her quality analysis, particularly which are the best things to buy at Costco.
We have always found Costco to be a great resource. In the rare event that something hasn't been quite right, we've taken it back, no questions asked. That's their policy.
Some people make the faulty assumption that if Costco sells it, it must be a screaming deal. Au contraire. You can't just go in there, fill your cart, and come out with great deals. It doesn't work that way.
But, there are a few tricks to making Costco work for you.
1. Know Your Prices – If you know the going rate for groceries at regular grocery stores and what the current sale prices are, you will be able to make sound, educated decisions. Unless you don't want to make another stop, avoid buying something that you know costs more at the warehouse.
For instance I know that I will find fresh blueberries for as low as $0.69/pound this summer at my local health food store. So, to buy fresh blueberries at Costco for $2.50/pound or frozen for $1.50/pound, just doesn't make cents – unless I absolutely have to have them, today.
However, I know that milk at the grocery store will be around $3 a gallon. Compared to Costco's hormone-free milk price of $1.90 per gallon, I know I'm going to opt for Costco's milk every time. These are sold in pairs, so I usually buy two boxes to last us about a week. (Readers were correct a few weeks ago in saying that the hormone-free marking is on the box, not on the bottle. Thanks for pointing that out!)
2. Stretch Your Bulk Purchases – One of the defining characteristics of Costco is the bulk packaging. Unless you truly are feeding an army every day, you'll want to break these larger packages into smaller, easily stored sizes. Repackage bulk hamburger into one-pound chubs or precook it and freeze. Portion out the monster jar of pesto and freeze.
I buy the 3-pound block of cream cheese, cut it into 6 portions, wrap each portion in plastic wrap and freeze those that I won't use within the week. A 5-pound bag of shredded cheese is portioned into meal size bags for pizza and taco nights.
3. Don't Buy Too Much at One Time – It can be so tempting to fill your cart with all the truly great Costco deals. But, be prepared for a heart attack when you see the bill. Buying in bulk can result in a good case of sticker shock. Try to rotate your stocking up.
For instance, this week I bought 2 large bottles of olive oil. They are huge. And $20 for olive oil seems like a lot, but these bottles will last me 3-4 months. A large package of organic pasta runs about $8 or $9. But, it lasts about two months. I try to spread out my purchases so that I'm not restocking our shelves with everything at one time.
Overall, we love Costco. Do I sometimes pay a little more for something? Sometimes. But usually that's because I don't want to make a trip elsewhere for that one thing. Costco definitely works for us.
Do warehouse club stores like Costco or Sam's work for your family?