May Booking It: Our Favorite Books Ever!
As an Amazon Associate I earn from qualifying purchases. For more details, please see our disclosure policy.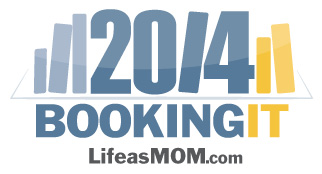 Booking It is an online book club where we share the good reads we've found in the previous month. We've found that over the years we've discovered some great new books thanks to this monthly book share. Carrie and Anne are my fellow bookworms and help round out the selections.
We're doing things a little differently this month. Rather than give a lowdown on new and current reads, we decided to share our favorite books. And, that my friends is a tough choice!
Carrie's favorite: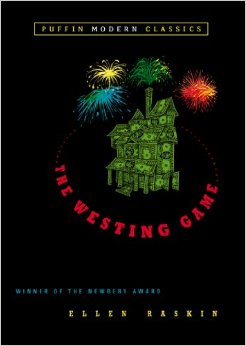 by Ellen Raskin
Oh my word – picking a favorite book is like trying to pick a favorite child (or so I've been told) – it's HARD! I'm obviously a Jane Austen fan, but I also have a deep and lifelong love for L.M. Montgomery, Sir Arthur Conan Doyle, Laura Ingalls Wilder, and Agatha Christy. How in the world does one pick from so many good books and authors?
In the end I had to narrow it down to a favorite children's book, and even that was difficult. I come from a long line of Bookworms, so books are regularly given as gifts for birthdays and holidays. My oldest sister (20 years my senior) and I agree that you are never too old for children's literature, so the books she gives usually fall into that category. In the running for my favorite children's book: The Phantom Tollbooth, Charlie and the Great Glass Elevator, The Search for Delicious, and The Westing Game – which won out in the end (though it was close).
I was celebrating my 14th birthday when my sister gave me this book. I recall being slightly offended that she gave me a children's book when I was so clearly on my way to adulthood, and after telling her "thanks", it sat on my shelf for several months before I picked it up. SOLD! I've read it at least once a year since then, still enjoying the twists and turns, character development, and plot conclusion. Mystery, humor, and child-friendly, pick up a copy of The Westing Game and Happy 4th of July!
Anne's favorite:
by Evelyn Waugh
I'm with Carrie—I hate choosing favorites! Picking just one is impossible, but I have a handful of books I keep coming back to.
My favorite books of all time have stood the test of time, stand up to repeated re-readings, and show me something new each time I open them: Jayber Crow, Crossing to Safety, Emma. But the book I have come back to the most is Brideshead Revisited by Evelyn Waugh.
What can I say to capture why I love this book? It's haunting and melancholy, wistful and reverent. I'm entranced by the story of the Flyte family's unraveling–along with the rest of Britain's aristocracy–and by its themes of love, loss, and grace.
I came to this classic dutifully, expecting a dry read. It's anything but. I'd recommend it to anyone, but it should definitely be required reading for Downton fans!
Jessica's favorite: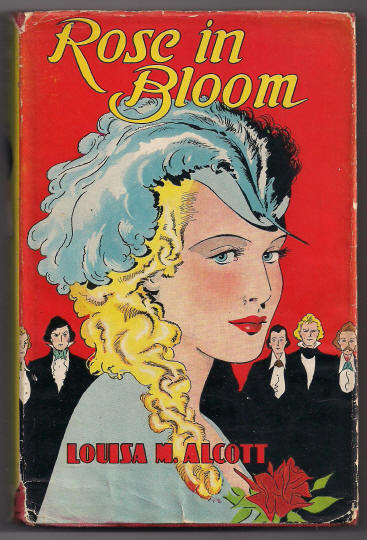 by Louisa May Alcott
As my fellow bookworms have already established, it's pretty hard to choose one favorite book. There are so many books, novels particularly, that I have loved and read over and over again. I've got Jane Austen's  Mansfield Park and Pride and Prejudice on one end, with Tolkien's Middle Earth in the middle, and JK Rowling's Harry Potter series. Clearly, I'm drawn to British writers.
But, the book that I come back to in my heart of hearts is a lesser known work by American writer, Louisa May Alcott book, Rose in Bloom. You are probably well familiar with Little Women and the whole March family saga. I'm not really sure why those books have stood through time over the story of Rose Campbell. Well, I do, but that would be a spoiler, I suppose. Let's just say, social conventions are no longer what they once were.
Rose is an orphan with eight boy cousins, and numerous aunts and uncles. Her father and an uncle had competed for the same lady's hand. Rose's father won the lady, Rose's mother, but eventually they both pass away. Rose is raised by the uncle who lost out. It's a beautiful story of redemption, of growing into womanhood, of choosing character over cash. Rose learns lessons at a young age that take some of us decades to figure out. I read the book probably once a year, just for fun.
So, there we are. When pressed, we each narrowed it down to one favorite book.
What's YOUR favorite book ever?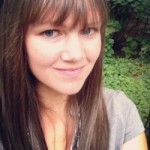 – Anne loves strong coffee, long books, and big ideas. She puts a timely spin on timeless women's issues at her blog Modern Mrs Darcy.
For more of Anne's book recommendations, check out her new 2014 summer reading guide here to find out which breezy novels, nerdy nonfiction, and gripping books are best for the beach this year—or your own backyard.
– Carrie adores culture, coffee, books, British mystery shows, Parisian cafés, and her husband of 13 years. She's spent time in Africa, southeast Asia, and Alaska, and now works from home as a social media book launch project manager. 
In her spare time, you can find her blogging at Carrie's Busy Nothings.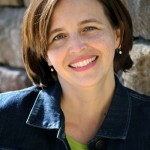 – Jessica is a married mom of six kids, aged 5 to 16. Most can read independently which means the homeschool experiment is working – at least on the literacy front.
She has been a lover of books for 40 years and counting. We won't count the first year of life. She runs this here show called Life as MOM and also posts all the food things over at Good Cheap Eats.
Tell us what YOU'VE been reading.
Leave a comment or a link below. Please be sure to link back here so your readers know where to find the party. Share your recent book reviews with us!