New Year's Goals (& A Free Planning Sheet)
As an Amazon Associate I earn from qualifying purchases. For more details, please see our disclosure policy.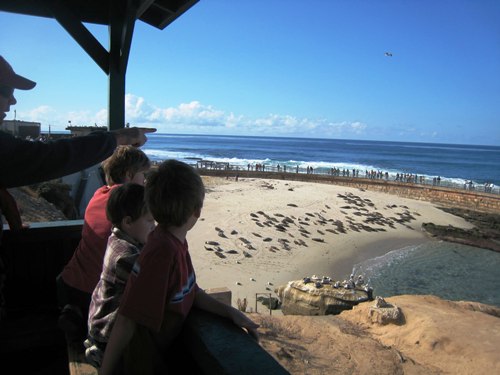 I  love this week of the year. Not only do the kids and I have a week off school and my husband has a week off work, but I usually get a chance to catch my breath and think about the year we're finishing and the year that's beginning.
I feel like my system gets "reset" during this week. Our home has new gadgets and toys, requiring some dejunking and rearranging. We finish house projects and put things in order for a fresh start when we go back to school and hubs goes back to work.
I get a "do over" this time of year.
Even though nothing really changes, it's a wonderful landmark for me to remember what works, what we like, what was successful of the past year. And it's a great oportunity to ditch the habits and things that don't benefit me or my family.
And the days between Christmas and New Years are usually days when I set some big goals and dreams for the new year. You can read last year's goals and laugh that they aren't terribly different than this year's.
This year, I organized my goals differently. I decided to create four kinds of goals for the coming year. I approached it from the aspects of personal, family, home, and financial.

Setting Goals
Here's a peek at my goals for the year:
Personal
Write a cookbook – This is going to consume the next 6 months in earnest. Pray for me!
Read good books – Stay tuned for news later this week about our Booking It reading program. I am really excited about it!
Manage my time better – I've fallen back into the bad habit of attempting too many things at one time. I need to take a step back and focus better.
Get healthy – I'm long overdue for a physical, and I definitely need to get back to exercising and eating well. I get winded easily and want to make sure that it's just laziness and not an underlying problem.
Family
Enjoy more down-time with my husband and kids – I want more personal connections with each member of my household, more conversations, more fun, more un-plugging.
Home
Do something with our photos – The girls don't have baby books and most of our framed photos are sitting in boxes. We all enjoy looking at photos, so I want to do something to make that happen.
Dejunk and reorganize – We're due for a huge simplification process around here. You all inspired me in the comments of this post to downsize, so before Christmas I filled the minivan with discards. And I'm afraid I've only scratched the surface.
Financial
Save for the Big Kahuna – We don't know what TBK is at this moment, but we know that we have room to save, so we're going to try.
Enjoy the freedom of our frugality – Our trips to Monterey and Mammoth were so fun, it was definitely worth it to eat  bean and rice dinners to be able to pull it off. Having enjoyed such a nice vacation encourages me to keep scrimping so our family can enjoy some more adventures.

Breaking it down into doable steps
It's great to say that I'm going to do these things in the next year. But, it's an altogether different thing to actually do them.
I've found that if I break down the bigger goal into smaller, more doable steps, I feel more confident about making it happen. And that's half the battle right there, believing that you can do it. It's also more likely to happen if I've identified the steps to take between point A and point B.
For instance, I want to get healthy in the new year. I've had a few injuries and illnesses that have set me back over the last year, a few new rolls around my waist that I don't recognize, and I get winded quite easily. Not to mention the fact that I'm gonna be forty…. someday.
Take a Bite

"To get healthy" can be my goal, but that's rather vague. To take it further, I need to break it down into smaller, bite-size pieces. Here are some steps I've identified for myself as some to take toward my goal this year.
Make the dr. appt and go.
Get to bed by 10 every night.
Take a regular supplement.
Drink more water.
Start exercising.
Eliminate processed sugars.
Calling for a doctor's appointment is an easy thing to do — and so much less intimidating than "getting healthy." I can do that!
Since I think so much better on paper than I do in my head, I created a worksheet to help me break down the different steps of my goals. I also included a space for "resources to make it happen." For instance, I need childcare so I can be free to go to the dr. This helps me think through my goal and how to achieve it. It also gives me a nudge to seek out those resources.
You can download a copy of this New Year's Goal Setting form for free.

Enjoy the journey.
I confess that it is way too easy for me to get caught up in my to do's. I'm reading a great book right now (more on that later) that is helping me clarify what I want from my to do list. In the process, I've been reflecting a lot on the "chief end of man," to glorify God and enjoy Him forever.
I think part of glorifying God is to enjoy the life that He's given me. While I see plenty of room for self-improvement, I want to enjoy the way things are as well as enjoy them in the process of becoming something new. I want to cultivate thanksgiving in my heart and not take these moments for granted.
I want to find ways to enjoy exercising. I want to enjoy the decluttered room, but also be cheerful about the decluttering process. I want to find freedom in unplugging, not just a shoulda to check off my list. I want to enjoy the journey.
Want to learn more about goal setting and getting your act together? Buy my ebook, Organizing Life as MOM. It's 173 pages of inspiration for organizing and getting things done so that you can enjoy life more. Only 9 bucks. Homeschooling and Blogging add-ons are available.
What about YOU?
Do you set goals for the new year? Does this help you be more purposeful? What is your experience with resolution making?